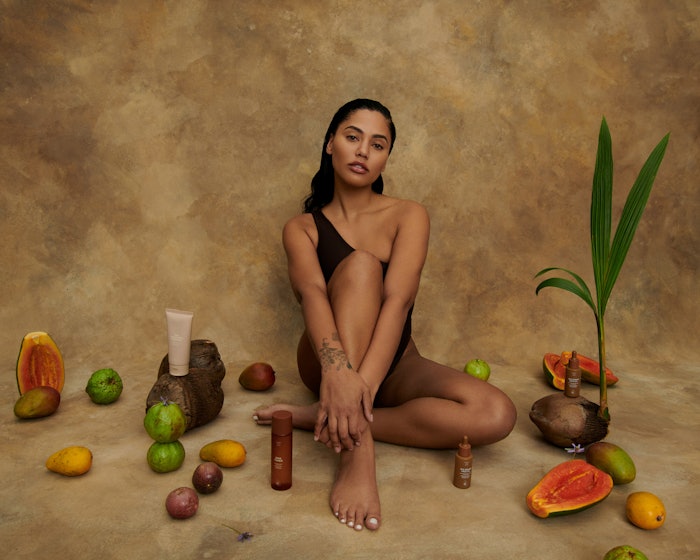 Ayesha Curry, founder and CEO of lifestyle brand Sweet July, has announced her first skin care line, Sweet July Skin. 
Sweet July Skin is a celebration of Curry's Jamaican roots, featuring clean, simple and effective products.
The skin care line features formulated recipes that embrace the power of Caribbean ingredients, such as guava, papaya and soursop. 
The collection includes: 
Pava Exfoliating Cleanser: A creamy exfoliating cleanser that combines papaya, guava, and lychee seed powder with glycolic acid and lactic acid to effectively remove makeup while leaving skin feeling soft, smooth and moisturized.
Pava Toner: A gentle, yet highly effective resurfacing toner featuring a combination of glycolic acid and natural fruit extracts, offering the ideal skin reset to achieve healthier, happier and clearer skin.
Irie Power Face Oil: Inspired by the Jamaican saying "Everything Irie," which is often used to mean "everything is alright and fine." It is enriched with a trio of neem seed oil, tea tree oil and rosemary oil to target blemishes, hyperpigmentation and uneven skin texture. 
All products are compliant with Sephora, Ulta, Target, Credo and Allure's clean standards.
Sweet July Skin is available on SweetJulySkin.com and at Amazon, Thirteen Lune and in-store at Sweet July in Oakland, California and Westfield Valley Fair.
Curry said, "Throughout my life, I've learned a lot about skin care and the natural benefits derived from superfoods like papaya and guava from my mother and grandmother. In pairing those ingredients with proven actives, we've developed a skin care experience that is great for your skin but also truly enjoyable. I'm excited to share a little bit of my Jamaican culture with everyone through these products."