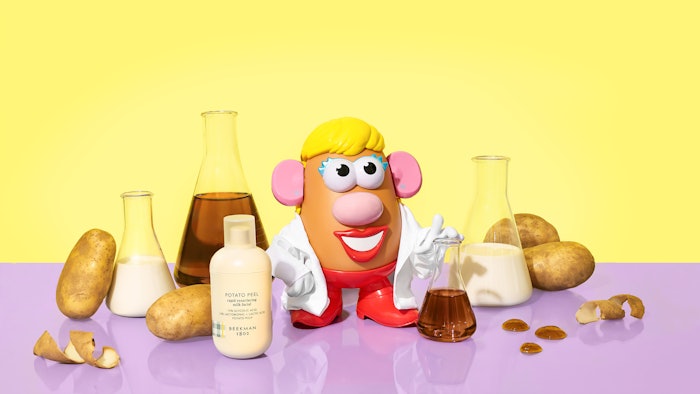 Mrs. Potato Head is the new "spokes-potato" for Beekman 1802's Potato Peel Resurfacing Milk Facial, which is clinically proven to power away fine lines and build-up without irritating skin.
The Potato Peel Resurfacing Milk Facial features three molecular sizes of acids for gentle exfoliation and zero irritation.
The potato pulp is rich in vitamins B6 and C, which helps to boost skin brightness, and the goat milk helps rebalance and stabilize the microbiome during exfoliation.
In celebration of the iconic character's 70th birthday, Mrs. Potato Head will be featured on an endcap at all 1,300 Ulta Beauty doors, sent to influencers in PR boxes and featured in various social media content. 
Key ingredients: 15% Glycolic Acid (AHA), 5% Lactic Acid (AHA), 5% Lactobionic Acid (PHA), potato pulp, goat milk.