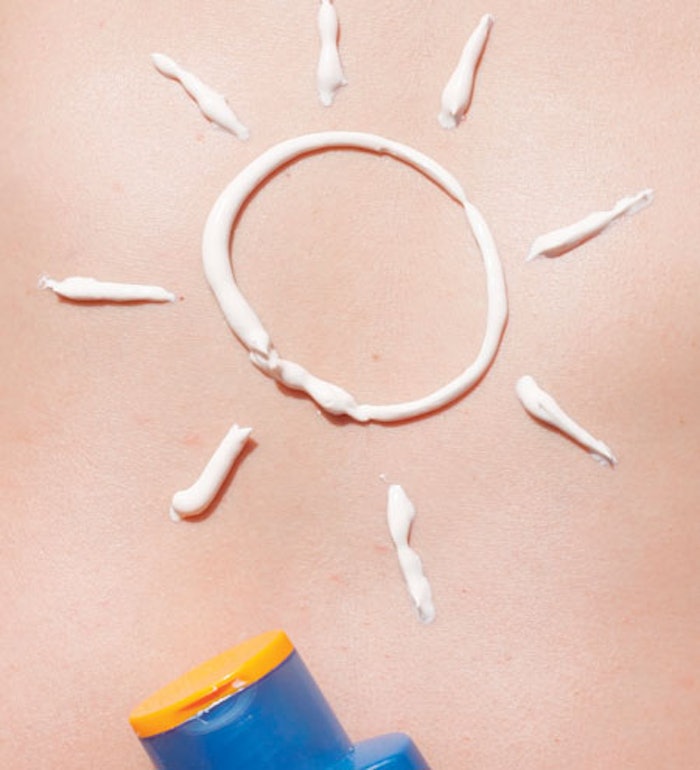 Brazil and China accounted for 25% of the total $2.4 billion absolute growth in sun care 2003–2008.
Western Europe remains the prime region for sun care value sales, with a value of $3.3 billion.
Products with an SPF of 50 and above soared from 15% in 2004 to 20% in 2008.
In response to consumer demand, new formats offer the lighter feel of lower factor SPFs.
Skin care products that incorporate UVA/UVB sunscreens compete directly with sun care brands.
Sun care brand owners may consider cross-category developments into skin care with an added sun protection category.
The percentage of sales by mass products has increased as consumers pay more attention to protection than price.
Sun care has been one of the most dynamic categories in the global cosmetics and toiletries market—posting an 8% compound annual growth rate 2003–2008, while the growth for the market as a whole was 5%, according to Euromonitor International. Growth has been strong partially because of the sector starting from a relatively low base (sun care accounted for only 2% of total cosmetics and toiletries value sales in 2008), but the use of sun care products is becoming increasingly prevalent—and not just in developed Western markets.
Booming Brazilian; Chinese Markets Drive the Category
As in the wider cosmetics and toiletries market, sun care's strongest performances have been in emerging regions—namely Asia-Pacific and Latin America, with 12% and 17% compound annual value growth from 2003–2008 respectively, according to Euromonitor International. This strong regional growth was due primarily to the rapid development of sun care in Brazil* and China. Between them, the countries accounted for 25% of the total $2.4 billion absolute growth in sun care 2003–2008.
Sun care in China has been driven more by a desire for whiter skin than for health concerns. The consumer base for sun protection products in the country is overwhelmingly dominated by beauty-conscious females. There is an increasing trend to apply sun protection products even earlier in the year, with many users starting to apply sunscreen in March and using it through the end of the summer.
Many of these products, such as Dior Snow Sublissime UV and Herborist Sunblock Emulsion, also incorporate whitening ingredients—taking advantage of the popularity of whitening products, the main growth driver behind the boom in the Chinese personal care industry. As awareness of skin cancer grows, sales growth deriving from men and children is also expected, and anticipated to contribute to the $175 million absolute growth that Euromonitor is predicting for the sun care sector in China during 2008–2013.
Sales in Brazil have been driven largely by the rapid rise in disposable incomes in the country and growing consumer awareness of the damaging effects of sun on the skin. The influence of fashion has increased the younger generation's awareness of the risks of unprotected and excessive sun exposure, in particular its aging effects, boosting demand for sun protection products. Euromonitor data shows that self-tanning products registered excellent value growth, 18% from 2007–2008, as young female consumption patterns came in line with those in Western markets and consumers looked for safer alternatives to a natural tan.
Western Europe Accounts for Lion's Share of Sales
Despite the rapid pace of development in Brazil and China, Western Europe remains, by far, the prime region for sun care value sales. At $3.3 billion in 2008, Western Europe accounted for a 42% share of global sun care sales. Public health campaigns have been prevalent in the region since the 1980s, and the resultant increase in use of sun protection products has significantly lowered the incidence of the most common skin cancers, according to Euromonitor International, and has helped boost both value and volume sales of sun care products (respective compound annual growth of 4% and 3% over 2003–2008).
Sales of High SPF Products on the Rise
Euromonitor data notes that sun protection accounted for 87% of sun care value sales in 2008. As much as people are concerned about the dangers of skin cancer, the revelation that up to 90% of skin aging is caused by exposure to sun has captured the attention of the public and fueled demand for high factor sun protection products like never before. In the key U.K. market, for example, the percentage of sun protection products with an SPF factor of 0–4 dropped from 20% in 2004 to 14% in 2008.
Meanwhile, the share of products with an SPF of 50 and above soared from 15% in 2004 to 20% in 2008. In particular, there have been many new product developments that incorporate antiaging benefits in addition to strong protection from the sun. Many of these new launches are designed specifically for use on the face, such as Nivea Sun's recent SPF 30 and 50 DNAge range, which promises antiaging properties such as preventing brown spots and reducing wrinkles. The success of products such as these is a strong indication that fears of sun-induced aging plays an equally significant role as health concerns in the demand for products with a high SPF.
Despite experts saying that products with SPFs higher than 50 are no more effective than those with an SPF of 50, many new launches in the category have featured increasingly high SPFs. In July 2009, Hawaiian Tropic added to its Ozone line with Ozone Ultimate Continuous Clear Spray, a sunscreen spray that offers an SPF of 80.
Non-greasy formats are necessary for many consumers, and new ingredient developments mean that many ranges now include invisible or clear sun protection products. Garnier Ambre Solaire's Clear Protect range and Beiersdorf's 2009 Nivea Sun Invisible Protection range are both proving successful because of their lighter formats. These products represent a move away from thicker consistency high SPF products, which many consumers have found non-user friendly. The new formats offer the lighter feel of lower factor SPFs with the benefit of greater resistance to the sun's rays.
SPF-enriched Skin Care Competition
The trend for protecting skin daily against the effects of cumulative sun damage has resulted in an influx of moisturizers and antiagers that incorporate UVA/UVB sunscreens. Despite evidence that skin care products with added SPF may not always offer the level of protection stated on the packaging, many of these products compete directly with sun care brands for sales. Brand owners in the sun care sector may consider cross-category developments into the burgeoning skin care market with an added sun protection category, particularly because of the efficacy issues with many of these products. Launches from brands that already have a good reputation in sun protection are more likely to convince consumers that the SPF on the label will match up to the product inside.
Mass Sun Care Sales on the Rise in Key Markets
The idea of a correlation between price and better protection from the sun has taken something of a hit in recent times, as consumer test magazines have consistently rated certain private label products better than certain branded products. In Germany, Stiftung Warentest, a widely trusted German consumer magazine, recently published efficacy tests of sun protection products, showing some premium-priced brands offer inadequate protection from the sun's rays. While premium products still account for 21% of total sun care sales globally, the percentage held by mass products has increased in many important sun care markets as consumers pay more attention to issues such as UVA protection rating over price. In the U.S., for example, Euromonitor data shows that mass products accounted for 92% of all sun care sales in 2008, up from 89% in 2003.
Natural; Nanotechnology Products Suffer Setbacks
In 2009, German natural beauty brand Dr Hauschka (Wala) had to withdraw its sun protection range from shelves in more than 30 countries as a result of new protection standards issued by the European Commission (EC). These new regulations meant its products did not meet the new criteria for the minimum UVA/UVB protection ratio, which was increased to at least 1:3 from summer 2009.
Soon after the withdrawal, Lavera announced it had developed the first mineral sunscreen to comply with the new EC regulations. The company claimed the reformulated product would meet the UVA/UVB ratio requirements set by the EC and reflect 95% of all UVB rays. The increasingly common practice of using nanoparticles in sun protection products to provide coverage at minute levels has recently come under fire from both environmental groups and scientists alike, both groups citing potential links to health problems and damage to the environment. On the other hand, the environmental and public health interest group EWG maintains that the benefits of nanoparticles in sunscreens outweigh the risks.
Self-tanning Sales Take Hit
The rise in high SPF products has not necessarily translated into continual strong growth for self-tanning products, global value growth in the category was just 1% during 2007–2008. Indeed, there has been something of a backlash against having a tan altogether. A recent poll by iVillage.com in the U.S. found that 53% of Americans do not believe that they look better with a tan. Many self-tanning products are still deemed to produce unnatural results and a significant number have yet to overcome the issue of an undesirable smell after application.
Positive Outlook
The future demand for sun care products is expected to remain high due to the global obsession with antiaging, increased consumer awareness of the need for sun protection, innovations and the high demand from key emerging regions. Growth is anticipated to remain solid from 2008–2013, with the sector continuing to outperform much of the rest of the wider cosmetics and toiletries market.
Carrie Lennard is a research analyst at Euromonitor International.