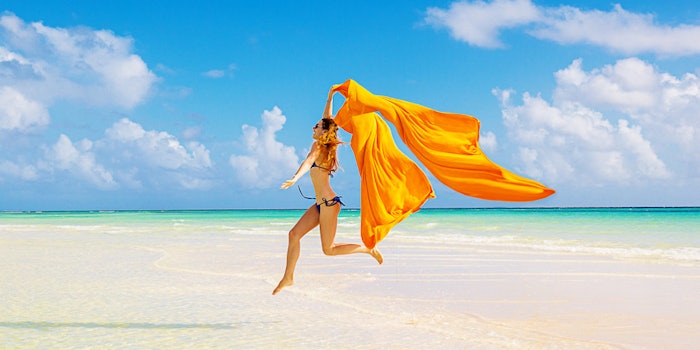 According to a recent blog post from the Kline Group, sunscreens and SPF-based sun care were among the most dynamic and fastest-growing products in the U.S. professional skin care market in 2017.
The sales of take-home sun care products grew by 7.7% in 2017, Kline's annual U.S. Professional Skin Care Market report revealed. The research firm explains that this growth was mainly driven by the growing demand for sun protection as marketers, physicians and estheticians increasingly push the use of daily SPF. 

Amalgam, a digital product tracker for beauty and home fragrances from Kline, found that several professional skin care brands had products ranked among the top 100 sunscreen items in March 2018. 
Top Performing Products and Brands in the Sun Care Space
EltaMD UV Daily Broad-Spectrum SPF 40 (number two spot)
EltaMD 

UV Clear Broad-Spectrum SPF 46 (number three spot)

SkinCeuticals Physical Fusion UV Defense SPF 50

Dermalogica Solar Defense Booster SPF 50

Colorescience

Murad

Dr. Dennis Gross Skin Care