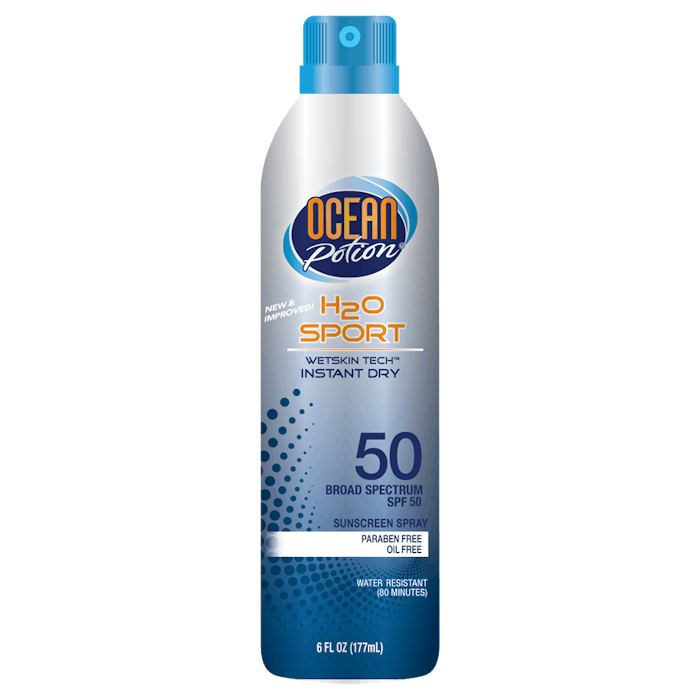 What it is: Ocean Potion Sport Wet Skin Tech Advanced with Intelliseal SPF 50
Claims: Providing broad spectrum UVA/UVB sun protection in a non-greasy, water resistant formula, this product sprays on clear and spreads with an instant dry finish. The sunscreen spray can be used on wet or dry skin and is water resistant for up to 80 minutes.
Ingredient highlights: Paraben-free, oil-free, Wetskin Tech (water-repellent polymer) and vitamin D3.