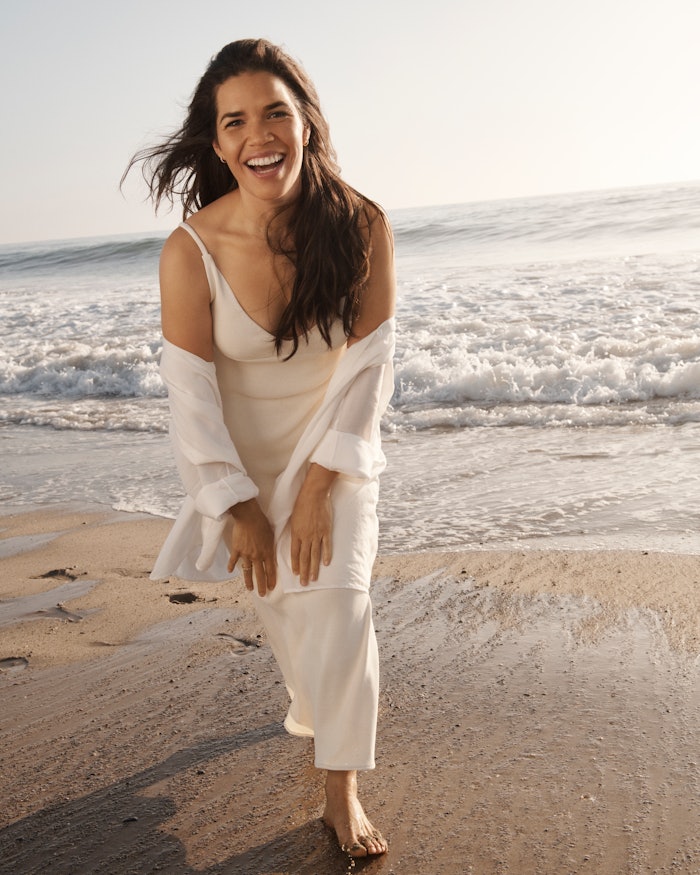 Covergirl has named America Ferrera as its new brand ambassador, declaring: "She embodies a simple and fresh-faced approach to beauty and promotes a philosophy of embracing your natural beauty, regardless of social or cultural standards."
Previously: Covergirl Launches Skin Clean Care
Ferrera will be featured in to-be-announced campaigns.
"Easy and natural makeup has always been my favorite kind of beauty," said Ferrera. "I like to feel and look like myself. Between traveling, producing, acting and being a mom, I like to keep my routine to simple steps that make me feel naturally beautiful. For me, beauty is about loving and accepting myself first and foremost and as a Covergirl, I want to share that message; Your uniqueness is what makes you beautiful and your authentic identity is your superpower. I am an actor, a director, a businesswoman, a mom, a Latina, a first-generation American; and now, I am a Covergirl."
"We have admired America for years and her message about owning your identity as your superpower," said Stefano Curti, chief brands officer, consumer beauty, at Coty. "She is intelligent, authentic and fearless and always honors herself, which is exactly what the Covergirl brand loves about her. America is a powerful and thought-provoking role model and an advocate for individualism and inclusion, making her a natural Covergirl partner, as we continue to make beauty accessible and inclusive, through products and campaigns that speak to all audiences, including the LatinX community."