K-beauty brand aggregator B2LiNK has acquired Picky Inc., a digital skin care community app. The transaction is expected to close at the end of January 2022.
Previously: Nu Skin Acquires Mavely
The acquisition enables B2LiNK to bolster its leadership position and global lineup of beauty brands and helps Picky to leverage B2LiNK's network and resources to further expand its strong community base and global reach. Picky aims to build on its strong community base of more than 250,000 global users and growth throughout 2021.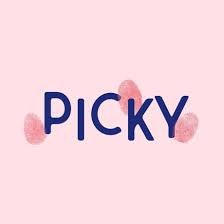 B2LiNK has raised $23 million since its founding in 2014.  It has extended its portfolio to include seven brands that have surpassed $30 million ARR in 2021.
B2LiNK's brand business has grown more than 300% for the past two years.
Picky founder and CEO Jihong Lee will join B2LiNK as chief marketing officer and board member.
Nate Sohyung Lee, B2Link's co-founder and CEO, said: "K-beauty is a global phenomenon. There is a seemingly endless pool of unique indie brands relevant for global beauty consumers, and we have access to established distribution channels to meet the demand for K-Beauty products everywhere. We're helping K-Beauty products become much more accessible in more markets through our deep experience in the retail business and world-class global marketing team. With the Picky acquisition, we've strengthened our team and firmly established our No. 1 market position in Korea."