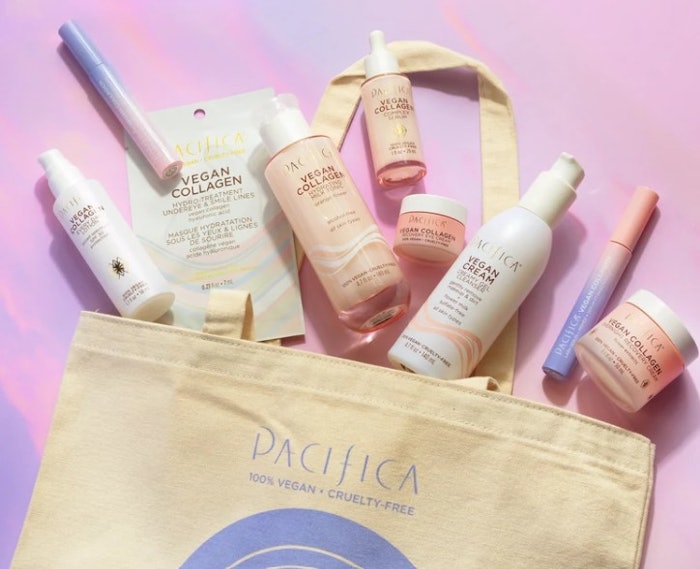 Pacifica Beauty has received an investment from Brentwood Associates and has named Nathalie Kristo as its CEO and board member.
The investment comes after Pacifica Beauty has experienced double-digit growth in key categories over the past several years. 
Kristo most recently served as Huda Beauty's North America president, then CEO.
Prior to that, Kristo spent most of her career at L'Oreal, notably as the global brand president of NYX Professional Makeup where she scaled and globalized the business, amplifying the brand's unique social and digital footprint to drive explosive growth.
Pacifica founder Brook Harvey-Taylor will move to the role of company president and dedicate her time to fueling the brand mission, product development, and content generation. 
Kristo said, "We are experiencing an important paradigm shift as consumers make more clean, sustainable and compassionate choices. Pacifica has been true to this mission since day one and embodies today's consumer values. I am excited to help amplify this storytelling mission, grow our global community and drive strong growth and expansion for the company, capitalizing on great momentum and strong potential ahead. I am deeply inspired by Brook, the Pacifica team and our passionate, growing community."
Harvey-Taylor, said, "For the last 25 years, we have pushed to democratize clean, vegan and more sustainable beauty with our accessible price points. The consumer has never been more ready for our brand than they are today. As we continue to rapidly grow, I am so excited to have Brentwood as our new partner, with their deep bench of talent and capabilities in helping brands scale. With the addition of Nathalie as our CEO, bringing her incredible leadership and experience, I believe we are going to be unstoppable. Nathalie is truly inspirational, and she is aligned with our mission and values. Her global beauty experience and her proven track record will be invaluable as we look to take Pacifica to new heights."
Steve Moore, partner at Brentwood Associates, said, "Nathalie's addition to the team is the first of many impactful decisions to come for Pacifica as it heads into a new year of unparalleled growth. We have followed Pacifica for nearly five years. Since its inception, the brand has been at the forefront of innovation in clean beauty, and we are excited to help them continue to build on this legacy. We are confident that redefining these internal leadership roles at Pacifica is the first step towards accelerating omnichannel growth at a global scale, and we know we are the right partner to help them do it."
Katherine Mossman, beauty and wellness industry partner at Brentwood, and former board advisor of Credo Beauty and Devacurl, said, "We have been thoroughly impressed by the stellar business Brook and Billy have built. Pacifica is a true leader of the accessible clean beauty movement, and we are excited to support the brand by helping to drive greater brand awareness, digital optimization and operational excellence across its global omnichannel platform."