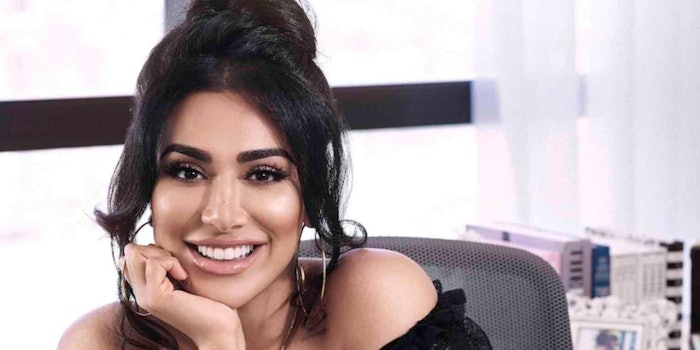 Huda Kattan is stepping down as the CEO of Huda Beauty, reportedly something she has decided she wanted to do for "a long time," according to a video she posted on YouTube. Kattan has appointed Nathalie Kristo, president of North America at Huda, as her successor. 
Previously: 10 Brands Ranked Hottest in Beauty on The Cosmetify Index for Q1 2020
Kattan told her supporters that she originally was not ready to lead the business seven years ago and missed creating content for them. 
It was in 2018 when Kattan said she was ready to step down as CEO.
"I knew at that point that the company had gotten into a much better place and I was ready to find somebody to actually take that role of CEO off my plate and allow me to be the founder I always knew I was; creating a vision, cultivating culture and working hand and hand with this person to help realize those visions," Kattan said.
As founder and chairwoman of Huda Beauty, Kattan said she will be more involved in the company than she's ever been before, but "on a different level."
Kattan concluded her announcement by saying: "The sky's the limit, we're going to do some amazing things together."