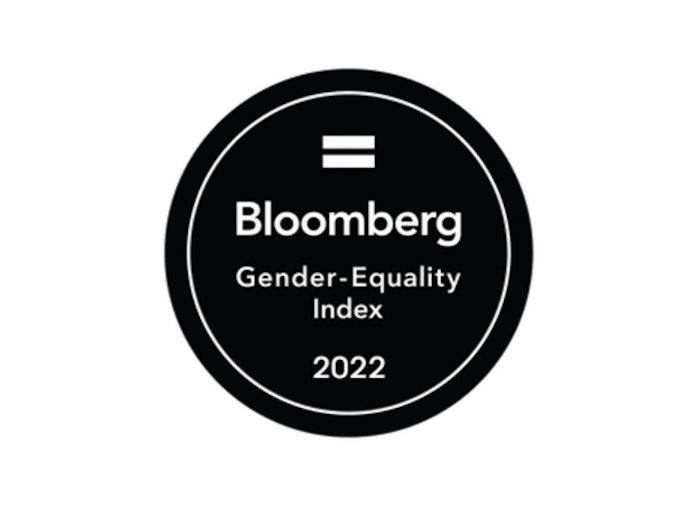 L'Oréal has been recognized in Bloomberg's 2022 Gender Equality Index (GEI), a benchmark indicator for the equality policies used by companies around the world, for the fifth consecutive year.
The 2022 index comprises 418 companies headquartered across 45 different countries and regions around the world.
The GEI tracks the performances of public companies that are committed to disclosing gender equality data. It measures gender equality across five pillars:
Female leadership and talent pipeline
Equal pay and gender pay parity
Inclusive culture
Anti-sexual harassment policies
Pro-women brand
At the end of 2021, women at L'Oréal made up 50% of board members, 59% of global brand general managers and 55% of key strategic positions.
Jean-Claude Le Grand, chief human relations officer for the L'Oréal Group, said,  "Receiving the Bloomberg Gender Equality Index for the fifth year in a row is a testament to our relentless efforts and continued commitment to empower all genders. We know that an inclusive people driven culture is fundamental for an inspiring, innovative and stimulating environment. But it is much more than that: a thriving culture is a key competitive advantage."
Margaret Johnston-Clarke, global chief diversity, equity and inclusion officer for the L'Oréal Group, said, "We are honored to be recognized again by the Bloomberg Gender Equality Index alongside other companies who prioritize diversity, equity and inclusion. At L'Oréal, our commitment to gender equity takes many forms: From measuring gender pay gap since 2007, to offering special trainings to women in leadership positions, in addition to comprehensive support to parents as part of our Share & Care policy, as well as our commitment against gender-based violence, just to name a few."
Peter T. Grauer, chairman of Bloomberg and founding chairman of the U.S. 30% Club, said, "Even though the threshold for inclusion in the GEI has risen, the member list continues to grow. This is a testament that more companies are working to improve upon their gender-related metrics, fostering more opportunity for diverse talent to succeed in their organizations."