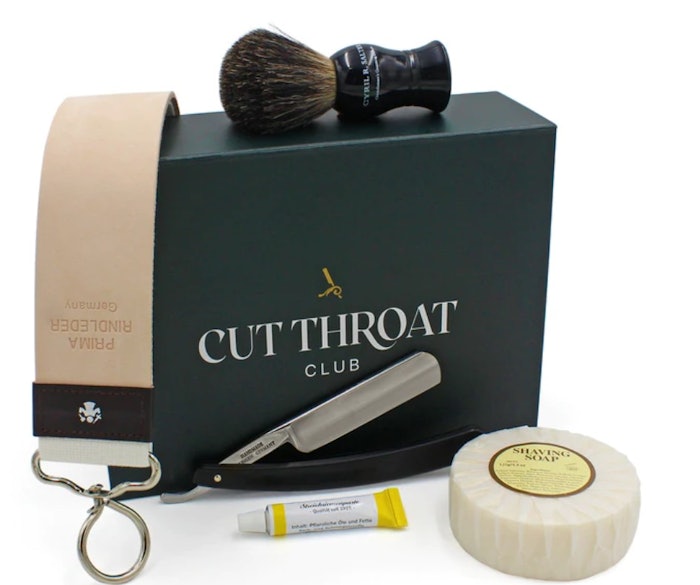 TYSR Ltd. has announced that Cut Throat Club, which offers male customers handmade premium razors, is launching in the United States.
Previously: V Shaving Brand Launches in US
The brand debuted in Australia and recently also launched in the United Kingdom. 
Cut Throat Club's collection of products includes traditional cut throat razors, shavettes, double edge razors, strops, brushes, shaving soap and other accessories for shaving. Customers can choose from a range of curated kits or purchase individual items.
Tom Yates, YSR director said, "Cut Throat Club is about leveling up the shaving experience. Our focus is on high-end products that combine environmental awareness with a barbershop-quality shave. By using an e-commerce model, we provide men with the opportunity to browse products and make decisions at their leisure, rather than feeling rushed into a purchase, as is so often the way with in-store shopping."
Yates continues, "Everything from your razor to your shaving soap and brushes can impact the overall quality of the shaving experience. Keeping your razor in tiptop condition is a key part of that. That's why we provide such a comprehensive range of products. Cut Throat Club is a one-stop shop for everything that men need to enjoy a high-quality shave that cares for their skin and the environment at the same time. We're delighted to be able to share that experience with U.S. consumers."