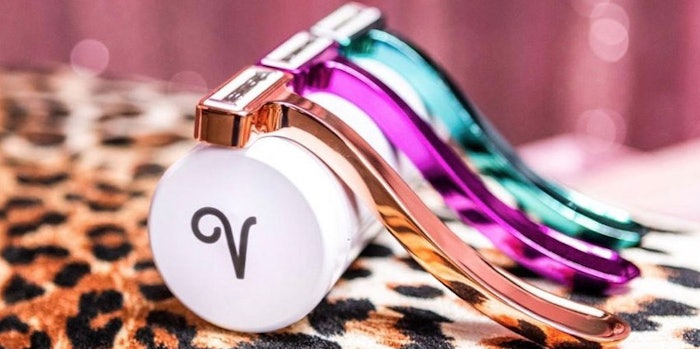 V, a new female shaving company that offers multiple colors and finishes is launching in the United States.
Further reading: Gillette Launches Grooming & Beard Care Line: King C. Gillette
According to the brand, the razors were designed after listening to consumers' needs which included:
Slightly weighted handle designed for precision control and sensitive skin

Different and fun colors

Handles that comes in gloss, shimmer, metallic and matte finishes

Fun packaging

Good for the environment
V reportedly is the first female razor to feature pop-in pop-out blade technology using precision German blades including a metal travel carrying case cylinder.
The luxury razors are designed to last longer than its competitors.
Launching in the first quarter of 2021, V will feature one handle and three refills in a metal travel cylinder. The product will be available online at ShavewithV.com and major retailers.