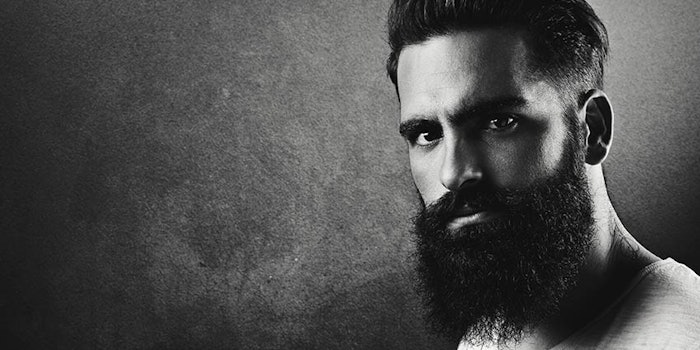 Believe it or not, it has been more than 20 years since the term "metrosexual" was first coined. In 1994, writer Mark Simpson used it in The Independent to describe "perhaps the most promising consumer market of the decade."
In 2016, could that still be true? While the term is now an outdated relic, the idea behind it isn't—it's simply evolved over the years. Savvy brands can reach the metrosexual's descendants and hold onto him for the long haul.
Men Have to Keep Up
In 2008, the recession—or "mancession," as it was known to many for affecting, by some estimates, up to 80% more men than women—was a major factor in changing the way men viewed themselves.
"Men have now come to understand that looking good isn't about vanity—it's about survival in a lot of ways," explained Joseph Scott Grigsby, VP global marketing and creative, Lab Series skin care for men.
"In the mancession, men had to go home and blow the dust off their resume, and also work on their personal appearance," added Katie Gray, Lab Series' director of global communications. "There was more competition with other men, more women in the workplace and other men entering the workforce."
She added, "It was hard for men to bounce back, and the long cultural shift led to more women in the marketplace—they're surrounded by very competent women all the time, and men have to keep up."
Indeed, the long-lasting effects of the recession have led to a narrowing of the gender gap, and fewer differences in the expectations placed on men and women, personally and professionally.
Crispin Reed, managing director of London's JDO Brand Design and Innovation, noted the prevalence of today's "measured man," a well-rounded individual who is as nurturing and caring as he is professional and progressive.
Prevention is a Core Belief
There's an art to connecting with today's finely-tuned man.
"The two critical factors behind successful advertising are: A razor-sharp positioning that exploits a competitive point of difference; and embedded within this positioning, liberating insights that dig beyond behaviors and attitudes to reveal the true beliefs of the consumer," said Reed.
Today's consumers' true beliefs—particularly with millennial men—often trend toward the progressive. They've embraced the idea of being proactive rather than reactive when it comes to environmental issues and politics—and they apply the same ideology to their personal selves.
According to the NPD Group's 2015 Men's Grooming Consumer Report, younger facial skin care users are actively seeking products with not only aesthetic benefits, but preventative ones as well.
"Prevention is more and more understood, particularly by millennials—the younger generation understands the need for products to preserve the skin capital that they have, to prevent aging from happening," said Grigsby.
Trying is Believing
Gray noted, "Because it was the first mask we had launched in a while, we wanted to make a splash and treat them to the 'timeout moment' and detoxifying experience, and they could see the benefits immediately."
An added bonus was the uptick gained via social media, from the videos and photos posted by the influencers who loved the mask, plus the other Lab Series products they've added to their cabinets since the event.
"Men in the U.S. need to expand their skin care regimen a little—they just don't know they need a product until they try it," added Gray. The Power of Relationships Hitting men in the heart can often pay off well.
"Brands that successfully talk to the 'measured man' are those that can also strike the right tone of voice to validate the contrasting, and sometimes conflicting, emotions that he experiences, appealing to both the 'hunter' and the 'carer,'" said Reed.
One brand that has done well in this arena is Unilever's Dove Men+Care, especially with its "Bonds of Real Strength" campaign.
Launched this past March to coincide with the NCAA March Madness college basketball championship season, the campaign featured a series of videos with sports heroes, including past and present University of Connecticut head basketball coaches Jim Calhoun and Kevin Ollie, celebrating the true friendships these men have forged through coaching, competitive sports and cooperation.
"The definition of male strength is shifting to include other values, and the care men show for their friends is a big part of that," said Jennifer Bremner, director of marketing, Unilever, in a statement regarding the campaign. "By celebrating 'Bonds of Real Strength,' Dove Men+Care hopes to reveal what male friendship really looks like today, and the maturity, masculinity and care that defines guys' relationships."
Look East for What's Next
According to The NPD Group, just 22% of men regularly use facial skin care, meaning this segment has the greatest opportunity for growth.
"The proverbial white whale is the potential billion-dollar opportunity in mobilizing men to adopt facial skin care," said Karen Grant, global beauty industry analyst, The NPD Group. For a preview of what's on the horizon for Western men's skin care, brands can look toward Asia.
"A lot of times, we at The Estée Lauder Companies look to the Asian man to give us clues on trends," said Grigsby. "The Asian male is more advanced than the Western male [in adoption of grooming products] and gave himself the permission and the right years ago to have great skin, and uses five to seven products in his regimen. We know they're starting to use masks in their routine, and gravitating toward sensorial products that provide a cooling sensation, tingling and instant results you can see visibly."
Reed cited South Korea in particular as a country to watch as its men's skin care market catapults to the top.
"South Korea is a very important market when it comes not just to general personal care, but also aesthetic and invasive beauty treatments adopted by men," he said. "This is a growing area, and more and more men are accepting the idea of invasive treatments to combat the aging process in particular."
Lisa Doyle was formerly the associate editor of GCI magazine and is a freelance writer in the Chicago area. Her work has also appeared in Skin Inc. magazine, Salon Today, America's Best, Renew, Modern Salon and Writer's Digest.