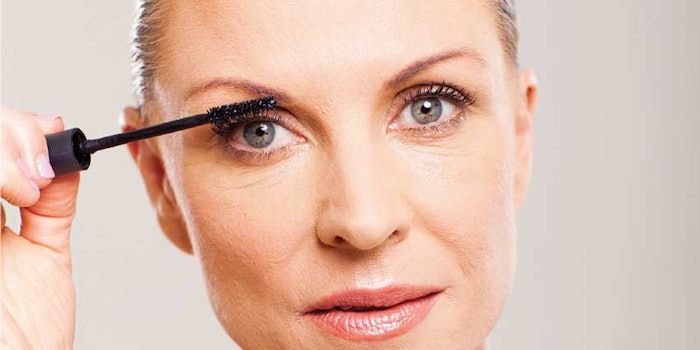 The beauty industry's current hyper-focus on age demographics—whether millennials, boomers or otherwise—leaves brands at serious risk of falling into a short-termist trap. I'm not the first person to say this, and I certainly won't be the last, but the point definitely bears repeating.
Brand and marketing experts often talk about "post-demographic consumerism," but Todd Yellin, VP of product innovation at Netflix, explains it best: "Everyone's instinct was, 'Yeah, if you find out their age and gender data, that's fantastic.' But what we learned is: it's almost useless. Because, here's a shocker for you, there are actually 19-year-old guys who watch Dance Moms, and there are 73-year-old women who are watching Breaking Bad and Avengers."
It seems obvious, but "millennial" has been virtually the only word on anyone's lips at every beauty conference or event I've attended in the last 18 months or so. It's as if brands think that all beauty buyers born between 1980 and 2000 have something intrinsically in common. But do they really?
Speak to Individuals, Not Cohorts
Whatever their age, race, gender, sexual orientation or income bracket, all beauty consumers want products that make them feel great and meet their individual needs. Brands need to have something meaningful to say to unique individuals, not age cohorts, in order to remain standing long after those pandering to the latest Instagram micro-fad have vanished.
It's not about skimming over the fact that different age demographics may have different beauty needs. Physiological aging on skin, hair and nails requires different formulations—skin is drier and thinner, hair ditto. Brands like Studio 10 or White Hot Hair do a fantastic job catering to a specific facet of the mature beauty experience.
But there are so many factors other than age in the full variety of skin and hair tones and textures. Some 20-year-olds may have more pigmented spots and sun damage, due to excessive sun exposure, than women in their 60s. Age might be significant, but it's not the sole determinant of a product's relevance.
Budget Factors
Spending power is often rigidly correlated to age, yet both baby boomers and millennials looking for a quick, cheap makeup fix reach for basic own label ranges. And 20-something stay-at-home moms might buy budget beauty on autopilot at the supermarket or luxury brands online late at night, while full-time working child-free 60-year-olds might experiment with pink hair at home or in the most expensive salon. Generalizations simply don't apply.
Regional Factors
Big developments in beauty such as dermocosmetics and environmental protection often reflect a global consumer living in a stressful urban setting, which may not resonate in more rural settings. Sensorial experience is also region-specific.
For instance, specialty chemical formulator Evonik Industries' research found that North American and Asian consumers favor lighter formulations with no waxy film, whereas Europeans prefer heavier, richer sensations. Are these about age? Not really.
Remember, Millennials Didn't Invent Everything
Other growing beauty trends—personalization, multipurpose/convenience formats and natural/organic—are frequently attributed to the rise of millennials as a consumer group. But Prescriptives Custom Blend Foundation, NARS The Multiple, The Body Shop, Max Factor Panstik and Nuxe's Huile Prodigieuse have all been around since gen X (or even earlier).
There's almost nothing new under the sun in beauty. Even so-called millennial lifestyle trends like fitness beauty and gastro beauty are more about the avid gym-goer or wellness-lover, not an age group per se.
Unique Identities
"I believe we're entering a time when women are open to authenticity—who they are, and want to be, in real life—like never before," Emily Weiss, founder and CEO of Into The Gloss and Glossier, recently told NYLON magazine. "Now more than ever, people are striving to develop their own unique identities, go on their own journey, and talk about it."
This is just as relevant to age-neutral Linda Rodin's beauty range and perennially maverick style icons Iris Apfel and Dame Helen Mirren as it is to millennial favorite Milk Makeup and the various younger vloggers and Instagrammers.
Demographic Influencers
That's not to say that beauty brand activation should be identical for different demographic groups. Demographics tend to be influenced via different devices and platforms/channels.
For example, Kantar Millward Brown* found that 77% of millennials use a smartphone daily, dropping to 60% for gen X and 42% for baby boomers. Similarly, 58% of millennials use a laptop/PC daily, compared to 67% for gen X and 71% for boomers.
Instagram rules millennials (55% of all online 18 to 29 year olds and only 11% of 50 to 64 year olds, according to the Pew Research Center**), while YouTube and Facebook are the boomers' favorites.
The style of brand engagement has to reflect the target consumer's media habits. Snappy, short GIFs and smart filters for Snapchat, more in-depth how-tos for YouTube. Brand imagery has to be similarly considered for smaller screens—something to think about in terms of a brand's identity and overall look.
Attitude and Story Are What Count
But those platforms/channels are just a conduit—they say nothing intrinsic about brands themselves. What sets an enduring beauty brand apart is its attitude and story: about the founder, provenance, purpose in the world and/or efficacy.
Does that really need to be tied down to one demographic? Or is tiered brand activation more widely effective, with tailored content suitable to each platform?
I would argue very strongly yes to the latter, especially when you see that influential beauty gurus like Caroline Hirons and British Beauty Blogger still lead the way due to their voices of experience, reason and cynicism, rather than breathless hype about the very latest thing.
Multigenerational Brands
Some brands do this tiered approach incredibly well. Powerhouse MAC speaks for makeup artistry—and schoolgirls in uniforms flock to the shops and counters alongside mature shoppers buying their red Ruby Woo lipstick for the 20th time. No age group is excluded.
MAC finds ways to include everybody, offering multiple ways to engage. Aesop, The Ordinary, Kiehl's and NYX similarly appeal to consumers of all ages by telling a consistent, authentic brand story, in-store and online, with a stripped-back, confident aesthetic and tone.
Given their level of social engagement, it's tempting to tie an innovation or a brand story to a young demographic or Instagram microtrend. This not only narrows your potential market, but as that young demographic ages, you'll always be left behind.
Witness Abercrombie & Fitch's exclusivist, youth approach. Its core customer base from its 1990s heyday is all grown up, and the brand recently saw its 16th straight quarterly sales decline. Beauty brands that want to be in it for the long haul should beware.
_______________________________
Sara Jones is a partner and client services director at Free the Birds (https://freethebirds.com/).
Footnotes:
*www.millwardbrown.com
**www.pewresearch.org