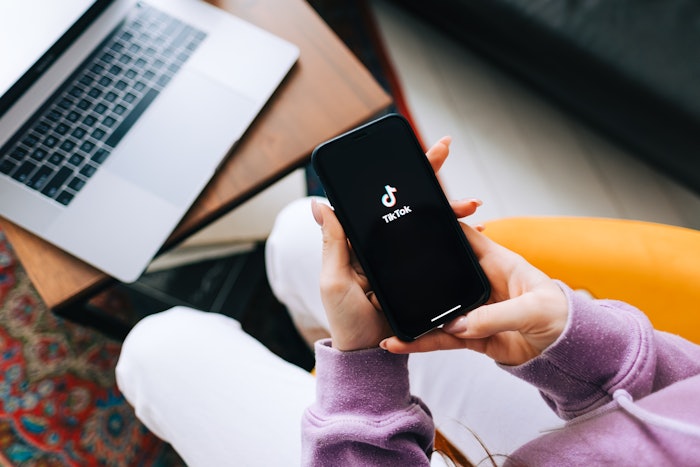 TikTok was once perceived as the social media outlet used exclusively for viewing the latest Gen Z dance tutorials. But that perception is no longer accurate. TikTok has become a destination to learn about virtually anything, as the company's latest ad campaign, #TikTokTaughtMe, implies.
Understandably, as the video platform's content has diversified, so has the size and diversity of its audience. In the first three months of 2022, TikTok was the most downloaded app worldwide.
With that many active users from all walks of life, the social media channel offers plenty of marketing and brand-consumer engagement opportunities, even for new or yet-to-be discovered beauty ventures.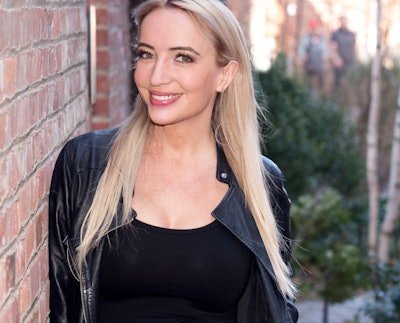 One of the secrets to the platform's success is that it hosts communities for virtually any activity or interest one can think of—popular or niche. TikTok's unique algorithm delivers that content to its users via the "For You Page" based on each user's prior likes, searches and viewing history. 
While other social media outlets such as Facebook and Instagram rely on users to seek their own interests or the interests of their followers, TikTok uses its algorithm to actively push engaging content to its users. That's a game-changing difference.
Thanks to this combination of effortless content discovery and the channel's easily digestible, short-form video format, TikTok has become an incredibly useful tool for brands seeking to capture new market share, and the cosmetic industry, specifically, has a lot to capitalize on here. Why specifically? Because there are more than 100 billion views on posts tagged #beauty.
User-generated videos detailing everything from skin care trends like slugging to reviews of the best drug-store beauty dupes have gone viral—which is changing the way consumers discover and shop for new brands. 
How so? According to a Nielsen study commissioned by TikTok, 52% of TikTok's users say they learn about new products from scrolling on the social media platform.
However, the beauty category is a crowded one, especially on TikTok. For your brand to stand out, you'll need a comprehensive content-marketing strategy.
Here are three techniques we're seeing beauty brands use to amplify the effectiveness of their TikTok strategies: 
1. Stay on Top of the Trends
Content creators post new user challenges, trending audio clips and viral product reviews weekly and even daily, consistently generating buzz on the platform. By engaging with and playing into these trends, your brand has a better chance of reaching a wider audience.
As we have seen repeatedly, viral videos can cause products to fly off the shelves. Take Makeup By Mario's Lip Serum, for example. The pout-plumping product blew up on TikTok, which resulted in five of its shades selling out online in less than 24 hours.
The beauty of this social media platform, as opposed to others like Instagram, is that anyone or any product has the opportunity to reach millions of views. The powerful TikTok algorithm rewards creative content by pushing it out to a wider audience of users it thinks would be interested, regardless of the poster's follower count.
A key part of your marketing strategy should be tracking popular content and paying attention to what your target audience is engaging with. It's also important to be selective with the trends you take part in. 
They should be relevant to your overall strategy and brand messaging. Otherwise you come off as insincere at best or posing at worst.
2. Deliver Thumb-Stopping Creative Content     
The fight to attract attention in one's social feed grows more challenging by the day. Beauty TikTok is filled with content like get-ready-with-me videos, color swatches and intriguing product-haul unboxings. To stand out from the crowd, brands need to step outside the box with fresh, unique content that both captures the user's attention and is worthy of his or her time.
For example, KISS Falscara Lashes launched a video campaign that leveraged a lie-detector device to educate consumers about Falscara at its launch. In this video series, neon True and False signs illuminate as Falscara users dispel the myths about achieving the lash-extension look and the benefits of Falscara. This was an unexpected approach for the beauty category, and we received a positive response by providing something different.
3. Leverage the Power of Influencers
Influencers in the cosmetics space aren't just great for starting new beauty trends; they also drive significant brand awareness and perception. Influencer material resonates with audiences because it feels authentic. Users relate to this kind of content more than they would to a brand's advertisement. Because of this, beauty brands have moved away from relying on traditional advertising alone and are now investing their marketing funds into talented influencers who will develop content on their behalf.
The disadvantage of this is that influencers are typically granted all creative control, meaning you can easily lose your brand messaging. Complement content from creators with brand-produced content within the scope of the same campaign. This way you can ensure that messaging aligns.
Luckily, TikTok is consistently launching new features to make this strategy a bit easier. The company recently introduced a tool called Branded Mission, which allows brands to invite creators to contribute to their campaigns—all within the app.
Here's a description of the new feature as explained by TikTok: 
To make it easier for brands to tap into the creative power of TikTok communities and co-create authentic branded content that resonates with users, we're launching Branded Mission. Branded Mission is an industry-first ad solution that enables advertisers to crowdsource authentic content from creators on TikTok, turn top-performing videos into ads, and improve brand affinity with media impressions.
In addition to Branded Mission, TikTok also recently launched a free program called Follow Me, which offers guides for using TikTok's wide range of business and creative tools, as well as their advertising and promotional features.
Be sure to make use of these helpful guides and materials from TikTok, or consider working with a firm that specializes in TikTok marketing techniques. Either way, now is the time for your beauty brand to start capitalizing on this incredibly rich opportunity.
Nicole Penn is the president of the EGC Group, a full-service integrated marketing and digital agency.