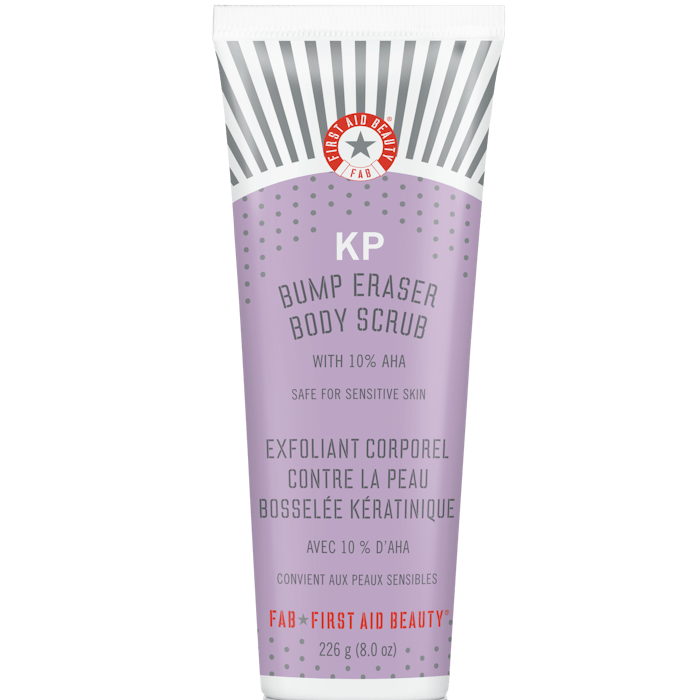 First Aid Beauty (FAB) has released a song on TikTok's sound library—"TikTok Made Me Buy It"—that celebrates the influence that the social media platform has on the beauty industry. The promotional campaign is in partnership with 13 TikTok content creators who are fans of FAB.
Related: 20 Top Earning Tik Tok Influencers
According to FAB, the highest-ever weekly sales for its KP Bump Eraser Body Scrub with 10% AHA came after it was showcased on Wendy Sy's TikTok page.
Kerry Eagan, chief marketing officer at First Aid Beauty, says, "TikTok has become the go-to hub for new product discovery and 'show and tell,' and we can all relate to the excitement we experience when we find something that truly changes the game for us. It makes us feel confident, empowered and comfortable in our skin. We wanted to capture that uplifting FAB feeling in this new song and inspire others to share the products they love and have purchased thanks to TikTok."