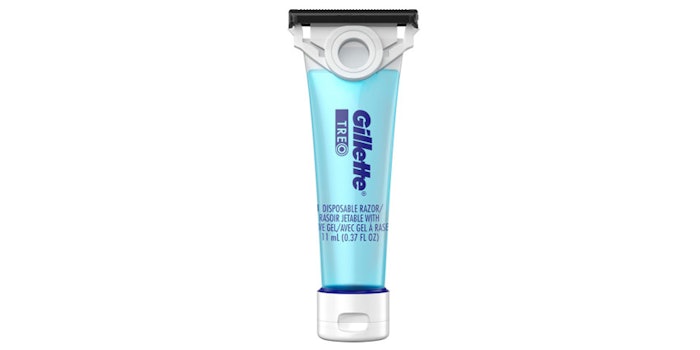 Gillette Treo is an assisted shaving razor that was designed specifically for caregivers providing shaves to those that cannot shave themselves.
Gillette Treo is currently available in Canada where, according to Statistics Canada, one in four people provide care or help to a family member or friend with a long-term health condition, a physical or mental disability, or aging-related needs.
According to Gillette, the razor offers control, safety and comfort for a caregiver when providing shaving assistance.
Product details
The razor's blade is equipped with a safety comb to help protect against nicks and cuts, with an open design to prevent clogging.
Gillette Treo's handle operates like a paintbrush, with a divot for control and comfort for caregivers and those being cared for.
The non-foaming shave gel is built into the razor's handle and does not require water for the shave. The formula is meant to hydrate the hair and lubricate the skin for a comfortable, mess-free shave. The gel can also be used as an aftershave.