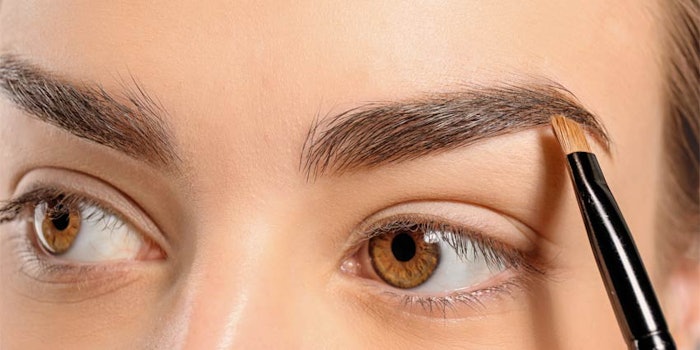 Spate's latest report indicates a rising trend among U.S. consumers for eyebrow mapping, eye rejuvenation and sleep gummies. It continues the increased interest in eye care, both cosmetics and skin care, in the last year.
Related: Spate: U.S. Trends for Inner Eyeliner, Tattoo Cream and Heatless Curls
Spate reported 6.2k average searches every month in the United States for eyebrow mapping, a technique that uses the golden ratio for facial proportions to achieve brow symmetry.
Although the search volume is low compared to other makeup services, it has grown 68% since last year with no market competition.
Popular related searches alongside eyebrow mapping are near me, step-by-step, app and eyebrow mapping for microblading.
Searches for PRP eye rejuvenation increased 78.8% while staying overall low at 4.6k average searches every month. The non-surgical process involves extracting plasma from blood and injecting it into the skin around the eyes.
Despite sleep concern average searches decreasing 4.6%, there is a growing interest for sleep gummies, which has increased 47.2% in searches.
There are 39.1k average monthly searches for sleep gummies, which is medium volume compared to other sleep aids. Gummy as a related search term to supplements increased 5.5% since last year.