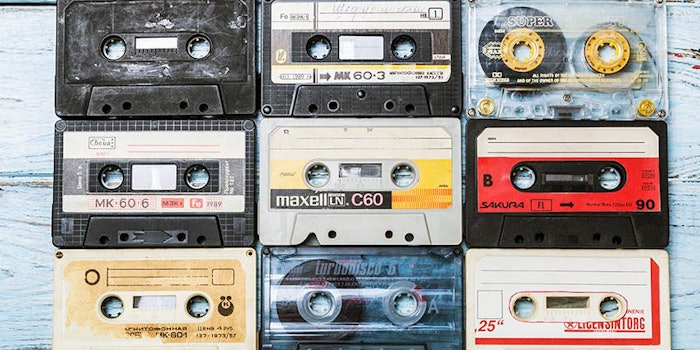 WGSN has released a report on Gen X, busting six myths about the generation and providing insight on the three drivers of change influencing Gen Xers.
Related: Gen X: Beauty's Untapped Opportunity
The report, titled, "Meet the Power Punks," explores how the generation is increasingly made up of the people in power positions. As more boomers retire, more Gen Xers are occupying executive corporate and political roles. By 2028, the generation's total per capita income will surpass that of the baby boomers'. Gen Xers are also key influencers for Gen Z, as well as older boomers.
While they are often overshadowed by millennials and boomers, Gen X poses untapped opportunities for brands and many brands are focused on consumers of other age groups.
Myths busted:
They're less important: Although they're not as prominently focused on as the baby boomers and millennials, Gen Xers have an influence on both, with 20% of the U.S. population living in multigenerational households.
They're small in numbers: Though they are a smaller group, Gen Xers have more money to spend than millennials and boomers. In the United Kingdom, 41 to 45-year-olds are set to be the highest absolute spenders of any age group.
They're late tech adopters: Gen X invented the tech world, with the founders of Google, Baidu, Twitter, Amazon, Xiaomi and Tesla all from this generation. Gen Xers are digitally savvy–54% report so–and their digital literacy is growing.
They are middle-aged: The language of aging is shifting and the generation intends to age well. In the United Kingdom mentions of "pro-aging" in beauty products went up 157% year over year from 2018 to 2019.
They don't hold the power: Gen X is reconfiguring what success will look and feel like for them in the future. In the United States and Canada, 55% of start-ups are from Gen X.
They're pessimistic: Though the generation was deemed hopeless and cynical, Gen X and Gen Z have a stronghold on purpose-driven initiatives. According to the Ethical Consumer Markets Report 2018, in the United Kingdom Gen X drives the largest and more mature £9bn ethical products segment for sustainable food and drink, followed by £1bn for home and £800m for beauty.
What's driving change among Gen Xers:
Driver 1: Family first

Because Gen X assesses spending through the lens of how it will benefit the wider multigenerational dynamic, brands need to create products/services that add value across the extended family ecosystem.

Driver 2: Digital dynamic

Gen Z acts as a shopping advisor to Gen X in key areas like home electronics, but Gen Z's influence on the beauty category poses market share risks to brands long-established with Gen Xers and an opportunity for beauty disruptors and new D2C and subscription businesses.

Driver 3: Growing greener

Because climate change and its impact on the future of the family is becoming more real, Gen Xers are questioning business and brand responsibility, as well as their own. This is changing how wealthier Gen Xers express status/success and this shift will radically overhaul the types of product attributes Gen X values in the next decade.
How to win them over:
They trust peer-based communities
They're not looking for the belated recognition
They want an all-inclusive message: be honest and non-judgemental
They're looking for things to make their lives easier: this is a lifestyle shopper