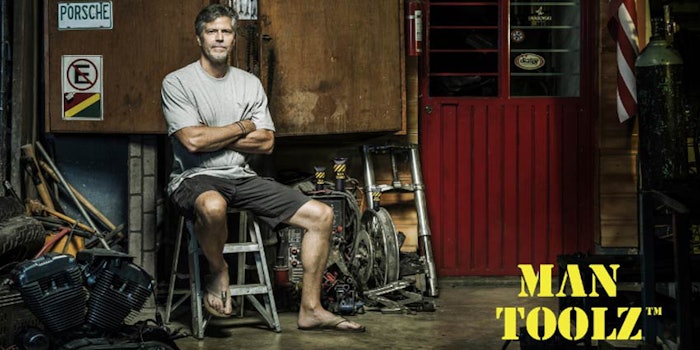 Man Toolz has debuted its men's skin care and grooming products, including the Dirt Removal Multi-Tool Body Wash (8 oz/$9.95), Grime Elimination Face Cleanser (4 oz/$11.95)  and Resurfacing Moisturizer (2 oz/$13.95).
Available as a subscription ($27.99), the American-made skin care is positioned to be easy, effective and affordable. As the marketing stated, "Men have tools to fix things and tools to make things, but most don't have the right tools to care for their skin."
The products are formulated to remove grease and dirt, while resurfacing and hydrating the skin.
"Our products and formulas are designed for men to work for men by providing quality, affordable skin care," said Doug Brown, founder of Man Toolz. "Men prefer simplicity – the driving motivation for the creation of Man Toolz – a simple and easy solution to take care of our skin."