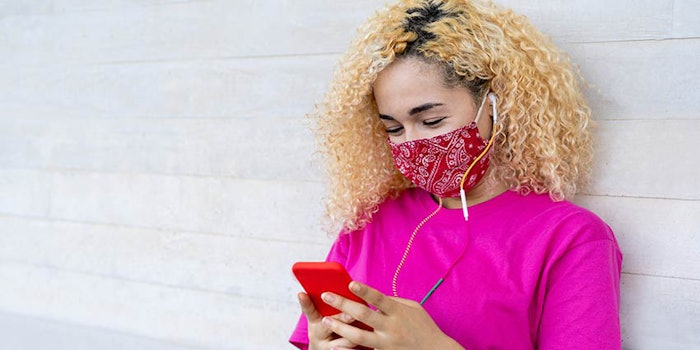 Piper Jaffray's 40th biannual "Taking Stock with Teens" report for fall 2020 shows that "teen expenditure dropped to its lowest level in 20 years," per Pymnts. Pulling data from 9,800 respondents averaging 15-16 years old with an average household income of $67,500, the survey revealed teen spending totaled $2,150 for 2020, a 9% year-over-year drop and a far cry from the same cohort's 2006 spending, which totaled $3,023.
According to the survey, when asked about their favorite makeup brands, Tarte was the top makeup brand which has held the number one position since spring 2019. Glossier came into the top 10 for the first time while Covergirl dropped out of the top 10. 
e.l.f. has become the second-most preferred beauty brand for the surveyed consumers, up from the number four ranking in 2019. It is also the 17th most preferred brand for skin care. The big driver for the brand's performance? Tik Tok. 
Per Seeking Alpha, 25% of the brand's sales come from skin care, compared to 9% overall, as of Q1 2020.
With COVID-19 keeping teens indoors, "every day" makeup wearers have fallen into the "sometimes" category. In Fall 2020, 55% of female teens indicated they wear makeup just "sometimes," up 1,100 bps from Fall 2019. Overall, spending levels are now 31% below the multi-survey average of $124/year. 
Amid massive retail disruption in 2020, Ulta Beauty has ascended among teens' favorite beauty shopping destinations, while Sephora dropped in status, per Seeking Alpha. Target, which has performed well overall during the pandemic, doubled its preference among these beauty shoppers.
Of note, 86% of female teens preferred shopping for beauty in-store vs. online, this is down from 90% in spring.
In terms of skin care, CeraVe jumped from the seventh spot in spring 2020, to the top spot for favorite skin care brands, with 28% surveyed saying its their favorite. Neutrogena went from the number one spot in spring 2020 to the number two spot this fall. The Ordinary entered the top 10, jumping straight to the fourth spot while curology furthered its upward movement to number seven. 
Skin care spending for all female teens overall was $101/year, down 3% Y/Y and down 4% vs. multi-survey avg. of $106.
When asked about clean beauty, 57% of female teens look at the ingredients in their beauty/personal care products which is up from 47% last fall. Although, 78% are willing to spend more for "clean" or natural beauty. 
Sources remain an important factor of the beauty industry and about 84% of females taking to online influencers for recommendations and discovery of brands and trends, making it the most important source for teens. Although, word-of-mouth remains the second most important decision influence.