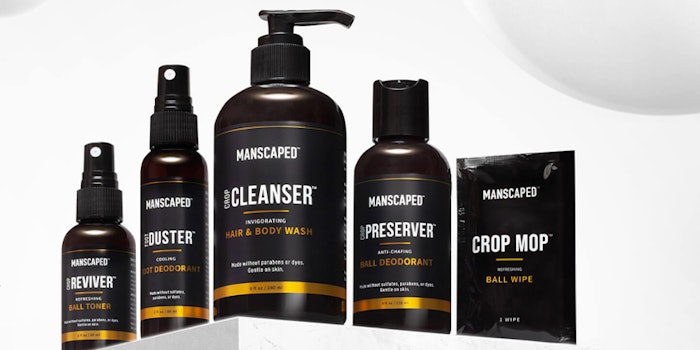 Manscaped, a company focused on men's below-the-waist grooming and hygiene, has announced the Crop Care Kit, a premium bundle of its best selling products.
Related: The Lawn Mower 3.0 by Manscaped
The kit includes five products made with cruelty-free and vegan ingredients. The products are: 
Crop Preserver Ball Deodorant, an anti-chafing formula infused with cooling aloe vera and controls any aromas coming from below-the-waist.
Crop Reviver Ball Toner, a restorative spray that relieves high-friction areas and post-shave sensitivity.
Crop Cleanser Hair + Body Wash, an all-in-one cleanser can be used on every part of the body and optimizes hydration.
Crop Mop Portable Wet Wipes, wipes that refresh and refine any part of the body.
Foot Duster Foot Deodorant, a deodorizer designed to fight strong odors.
Paul Tran, founder and CEO of Manscaped said, "At Manscapped, we continuously ask our customers for feedback in order to provide the best products on the market that meet the demands of the modern man. Our unique formulations have taken off because they fill specific male grooming and hygiene needs that have been neglected for years. That's why we built a specialized bundle of essential products designed for areas of the body we hope are never overlooked again."