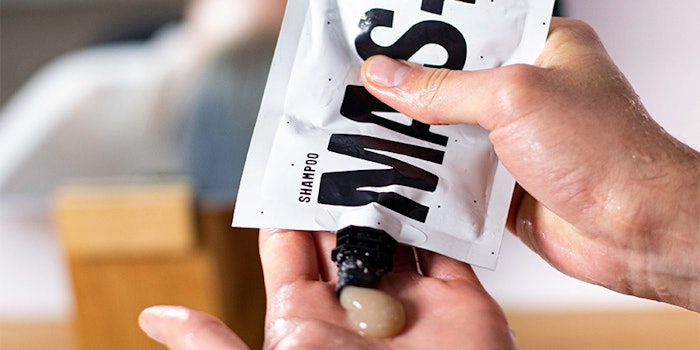 Mast Hair has released its line of men's cruelty-free grooming essentials made travel-friendly.
Related: Jack Henry Offers 'The Essentials' in a Men's Care Kit
The men's hair care products come in slim, biodegradable packaging made to be stored easily into pockets, luggage or gym bags. 
Mast includes the following product launches:
Peppermint Texturizing Shampoo

This formula gently cleanses while providing texture and grip to the hair. The blend includes peppermint oil and sunflower seed extract to help stimulate hair growth and calm dry scalp. The naturally occurring particles (diatomaceous earth) build texture and give fullness to hair.

Black Pepper Styling Paste

This matte cream formula provides medium hold for all hair lengths. The natural beeswax helps create hair definition and moisturizes the scalp, while the organic glacial clay conditions the hair follicles and roots. The scent includes black pepper, cinnamon and rosemary leaf extract. 

Black Pepper Beard Oil

The oil is applied through a roll-on applicator for precise and clean application. It contains jojoba oil and sweet almond oil to moisturize hair and calm irritated skin.