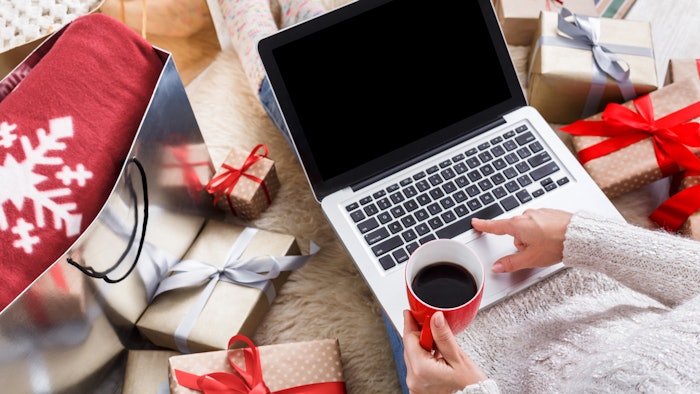 NielsenIQ has released an insight report on global consumer trends this holiday season that indicates an increased consumer preference for sustainability and specific ingredients. While shopping online, consumers were increasingly searching for ingredients or benefits instead of specific brands or products.
Related: Millennials and Gen Z Generational Beauty Trends: NielsenIQ
NielsenIQ reports that sustainability was at the forefront of consumers' shopping preferences. There was a 431% increase in searches for refillable fragrance and a 1,587% increase in searches for hair care with biodegradable packaging. Vegan skin care had a 53% increase in searches.
Per the report, there was a 109% increase in searches for fragrance with musk ingredients and a 293% increase for skin care containing antioxidants. In hair care, there was a 322% increase in searches for hair products formulated with salicylic acid.
There was also an increase in travel-sized beauty, with the smaller variant for fragrance (42%), hair care (94%) and makeup (293%) all experiencing a significant increase.
Tara James Taylor, NielsenIQ SVP of beauty and personal care vertical, said: "Cosmetics have had a strong recovery since the beginning of the summer and we expect to see continued growth as consumers prep for their holiday gatherings and cross off their holiday shopping lists. But as inflation continues to take a toll on shoppers' wallets, consumers may look to cut back on some non-essential items into the new year. Retailers and manufacturers can attract shoppers by promoting clean and sustainable products as consumers look to make their dollars count."