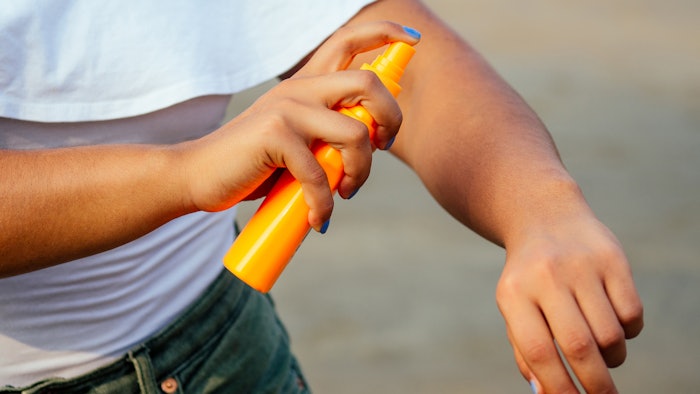 Spate has released a U.S. consumer trend report that tracks search volume within beauty. The report suggests increased consumer attention toward SPF hybrids and lip care. 
More from Spate: US Consumer Trends in Makeup and Hair Spray
There are 4.1K average monthly searches in the United States for SPF setting spray, a low volume compared to other sunscreen products but growth of 32.8% since last year. There are two market leaders: Coola and Kate Somerville. Related searches include makeup, rose water, sunscreen, Ulta, drugstore, Sephora, organic and matte. Per Spate, sprays are experiencing the largest growth within the sunscreen category.
There are 703K average monthly searches for knotless braids, a growth of 27.6% since last year with low competition and two market leaders: Outre and Xpressions Hair. Related searches include terms like medium, box [braids], small, jumbo, large, curly, color, near me, blonde, long, red, short, child, how to and vs.
Lip care continues to trend, with lip contour receiving 3.1k average monthly searches, a growth of 50% since last year. There is medium competition with 11 market leaders, including Huda Beauty, Dior Beauty, Maybelline, Nars, Pat Mcgrath, Burberry, and KVD Vegan Beauty. Spate reports that lip liners are connected to this technique, as evidenced by the 74% increase in searches for "brown" alongside lip liner.