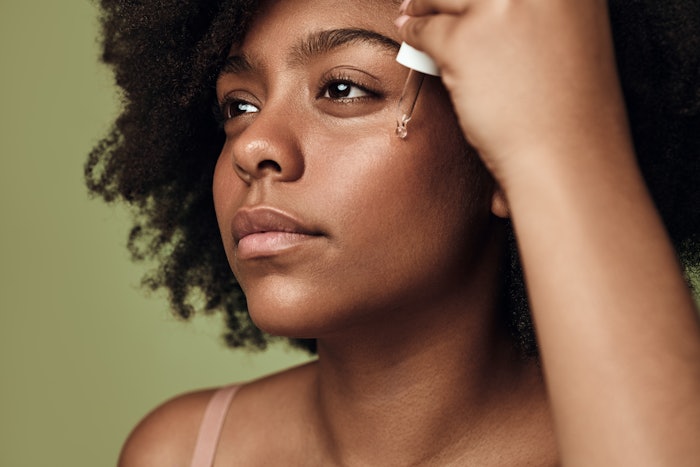 Clinical and expert-backed skin care brands have a significant opportunity to tap into widespread dissatisfaction with skin care among Black Americans.
Per an Aveeno-OnePoll survey of 2,000 consumers in June 2023, 48% of Black Americans believe skin care brands have fallen short of meeting their needs.
This is notable considering that 80% of respondents consider their skin sensitive, 64% suffer from rosacea or eczema, and 37% feel insecure every day about their skin issues.
Yet nearly 1/3 have never seen a dermatologist; in fact, 34% have had a hard time finding a doctor that understands their skin health needs.
This opens a major opportunity for trusted brands to deliver expert-backed results targeted to underserved consumers.
Those brands need to focus on assisting in product discovery (40% of respondents had trouble finding effective products) and ingredient education (37% have difficulty understanding which ingredients are good or bad for their skin), particularly among Gen Z shoppers.