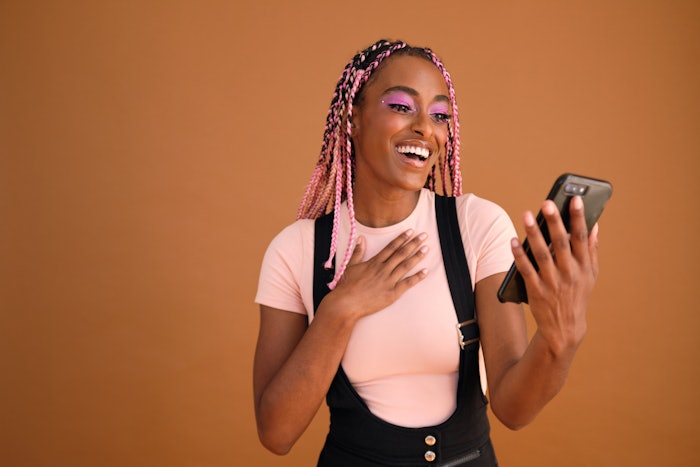 U.S. Q2 2023 beauty and personal care sales online and in-store totaled $25.0 billion, compared to $22.3 billion in Q2 2022, per NIQ data. Notably, online sales are driving the majority of gains.
(For a complete picture covering other aspects of the market, readers can reference Circana's breakdown of Q2/first-half 2023 results, with a particular focus on prestige beauty.)
For the 52 weeks ending July 1, 2023, sales totaled $96.6 billion, per NIQ, representing 11% over the previous 52-week equivalent. Online sales jumped 16% in that period. Notably, Q2 growth outpaced that of the overall 52 weeks.
Meanwhile, average unit prices have steadily risen from $6.38 in Q3 2022 to $6.93 in Q2 2023. Purchase sizes are also on the rise, while frequency declined, excepting categories like color cosmetics and nails (see all category details below).
At the same time, the percentage of products on promotion has increased modestly compared to Q3 2022, but more significantly compared to Q4 2022 and Q1 2023.
In Q2, the top 20 manufacturers accounted for 46.2% of the U.S. beauty and personal care sector's dollar share; despite this, smaller manufacturer growth outpaced the total category, expanding by 14.8%. This is despite contraction among a number of notable indie brands in recent months.
Q2 results by category are below:
Body care & grooming
Deodorant was up 17% (online alone grew 29%)

Hand and body lotion were up 9%
Bath and shower were up 5%
Manual grooming tools declined 19%
Electric razors declined 14% 
Hand sanitizers were down 7% 
Color cosmetics
Color cosmetics and nails were up 14%

Lip cosmetics grew 27%
Artificial nails grew 13%     
Fragrance 
Fragrances were up 14% (online alone grew 22%)

Cologne and perfumes were up 13%  
Skin care 
Facial skin care up 12%; f

acial treatments grew 36% 

Sun care was up 9%

Facial cleanser wipes were down 13%
After sun treatments were down 2%
Hair care 
Hair care was up 9% (online alone grew 21%)

Men's hair grooming grew 21% 

Hair

removal was up 4%, with in-store sales actually falling 1% while online results jumped 15% in the same period