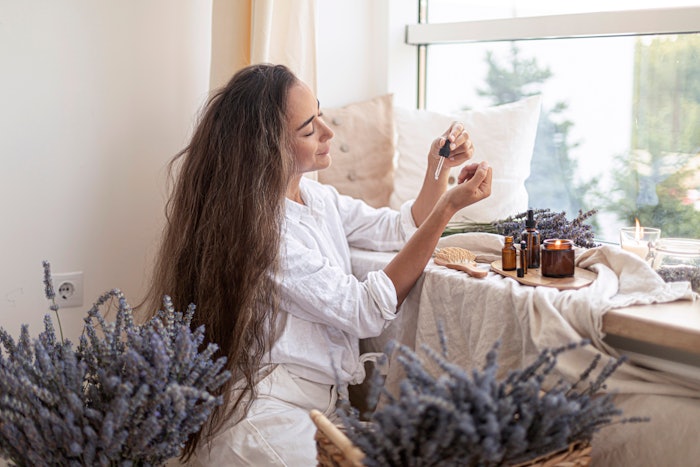 Kotkoa at Adobe Stock
While Delightful Distractions points to a desire to "escape from daily stress and anxieties to break away from the mundane," and Progressively Polarized highlights escalating self-expression in the political and social realms, other key trends will make a mark in a more pronounced way.
1. Sustainable scrutiny & consumer practicality
One key Euromonitor trend Greenwashed Out, highlights consumer skepticism over corporations' sustainability claims and commitments overall. Notably, the firm explains, shoppers "want organizations to step up and show proof of their eco pledges."
Key claims capturing consumer interest include "environmentally friendly" (62%), sustainable packaging (60%), low carbon/carbon-neutral (58%) and sustainable sourcing (56%).
As a result, "45% of [surveyed] professionals said their company plans to invest in certifications to avoid greenwashing in the next five years.
2. The pragmatism-value-wellness interface
Euromonitor's Value Hackers and Wellness Pragmatists trends are closely intertwined, revealing dynamics that will shape beauty and wellness product innovation and marketing strategies in the years to come.
The firm notes that "consumers are adjusting their financial mindset," with 44% of shoppers seeking to save more money in calendar year 2023.
Per Euromonitor, 33% have switched to buying private label products, while 28 bought products in smaller quantities or packaging.
In response, 68% companies are focused on building or enhancing customer loyalty programs, while 55% are set to offer bundled discounts.
In all cases, Euromonitor urges brands to, "Demonstrate your value proposition and clearly communicate the benefits of your offer."
The Wellness Pragmatists theme reflects this no-nonsense shopper mindset, with Euromonitor explaining, "Consumers are seeking fast and effective solutions to improve both their physical and mental well-being. Demonstrated effectiveness will play a significant role in their purchasing decisions."
The firm adds, "Pragmatists want to reap instant benefits without making major commitments. They prefer easy, effective remedies that fit into their lifestyles and require little time or effort."
That said, 85% of these shoppers will pay more for efficacy.
What are their key issues? Skin health (46%), sleeping problems and weight management (both 50%), stress and anxiety (48%), and general mental health (46%).
Looking ahead, 40% of surveyed professionals noted that consumers are increasingly selecting DIY/home alternatives to professional beauty services. Other key trends that are expected to escalate in coming years include consumers spending more time on at-home self care and beauty, as well as greater adoption of streamlined beauty routines.
3. Technology, technology, technology
Euromonitor's Ask AI trend reflects the rapid rise of generative AI and its adoption across every element of the consumer experience.
In particular, 49% of surveyed brands will use AI to analyze customer data to create more "intelligent" shopping suggestions, while 44% will tap the technology to "create more targeted marketing campaigns based on consumer data."
4. Me, me, me
As noted above, AI will continue to accelerate personalized experiences. Euromonitor notes that "more than 40% of consumers would be comfortable with voice assistants offering personalized recommendations.
And, as highlighted in the Progressively Polarized trend, "29% of consumers would be comfortable with brands tracking their emotions and personalizing experiences to their moods."
Alison Angus, head of innovation at Euromonitor International, said, "Consumer preferences are closely linked to the sustainability agenda, technological progress and the impact of sociopolitical issues. Companies should handle sensitive subjects with caution while staying true to their brand's core values."