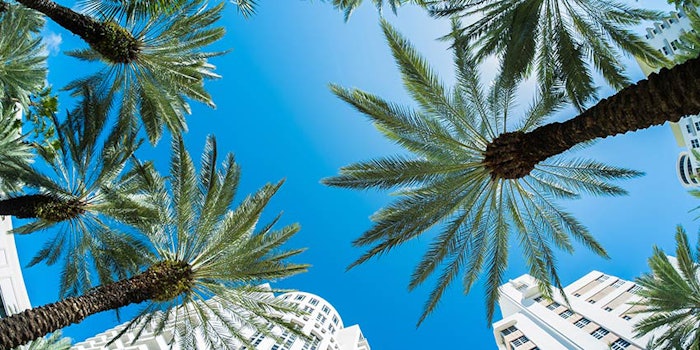 The latest updated attendee list update for the 2016 World Perfumery Congress  is now live: click here to see who's going.
UPDATE:Special rate hotel reservations are closing at 5 pm EST on Tuesady, May 31. To secure best rates, register here.
The event, which is open for registration and will be held June 13–15, 2016 at the Fontainebleau Resort Miami Beach, Florida, will host attendees from leaders in the fragrance world, including:
Coty
P&G
Aveda
L'Oreal
Estee Lauder
Revlon
Victoria's Secret Beauty
Natura
Shiseido
Clorox
Groupe Rocher
Groupo Boticario
Kao
Why are they attending? Because fragrance is integral to brand DNA, differentiation and consumer experience, and a critical sustainability opportunity for product developers and marketers.
See the full conference program here. And click here to see who's exhibiting.
According to Mintel, 18% of consumers will pay more for green products, whether for health or sustainability motivations, while 60% will favor green products that offer a money-saving opportunity.
Meanwhile, figures presented by SolarCity and Clean Edge show that "72% of consumers want to learn more about corporate sustainability initiatives, 75% of consumers would be more likely to buy a product or service if the company is making an effort to be sustainable, [and] 82% of consumers are more likely to purchase a product that represents Corporate Social Responsibility than one that does not."
Whatever the consumer motivation, sustainability is a clear opportunity for brand leaders in every category. That's why the 2016 World Perfumery Congress is focused on the crossroads of sustainability, fragrance creativity, new and novel ingredients, and technical innovations.