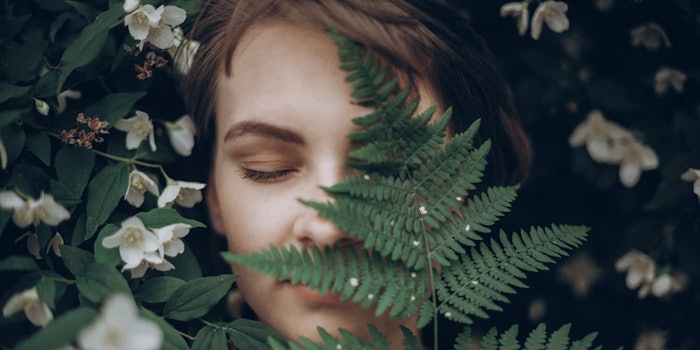 During WeCosmoprof 2020, the virtual edition of Cosmoprof Worldwide Bologna, Laura Ziv, executive editor, BeautyStreams, shared five trends on the rise within the beauty and personal care industry.
According to BeautyStreams, "in times of unprecedented uncertainty and change, core values are rising to the fore, centered on wellness, safety for self and the environment, and a purpose-driven mission to do good in one's community and the world at large. Combined with a broad-sweeping embrace of diversity, these values are driving innovation, redefining beauty in the new decade and becoming increasingly mainstream."
1. Repurpose Me!
This trend focused on reclaiming waste for sustainable packaging solutions. 
Featured products included:
Gosh Chameleon Primer by Gosh Copenhagen

Rice Bran Lipstick by Libo Cosmetics

Naturally European Plum Violet Shower Gel by The Somerset Toiletry Company
2. Beauty Salad
This trend focused on supercharged recipes that feed skin and hair. 
Featured products included:
Kale 3D Cleanse by Nourish London

BeautyFood Skin Energy Booster Face & Body by N&B 

Kili-g COSMOS Certified Natural Face, Eyes & Neck Mousse by Biok Laboratoria

White Truffle First Spray Serum by d'Alba Cosmetics
3. Seriously Safe 
This trend focused on clean, non-toxic beauty becoming the new normal. 
Featured products included:
Vegetable Nail Polish by IL Cosmetics

Madara Organic Makeup by Madara Cosmetics

Björn Axén Curl Creator Cream by Björn Axén

Body Milk with Atopic by OnlyBio.life

O'right Toothpaste No. Zero by Hair O'right 

Delisea Parfum by Laboratorios Natuaromatic 
4. Science of Symbiosis
This trend focused on keeping the microbiome strong and healthy.
Featured products included:
Scalp Exfoliant by Driu Beauty

Lavi Davi by Funderm

Anna is Clear 24/7 Serum for Blemished Skin by Anna is Clear

Bioten Skin Moisture Face Care Line by Sarantis Group 
5. Green Sun
This trend focused on sunscreen that protects the body and the environment. 
Featured products included: 
Natural Mineral Sunscreen by Sol de Ibiza

Vogliadisole Four Respect Suntan Milk Spray by Helan Cosmesi di Laboratorio 

Perfecting Illumination Natural Glow Moisturising Foundation by Le Pure