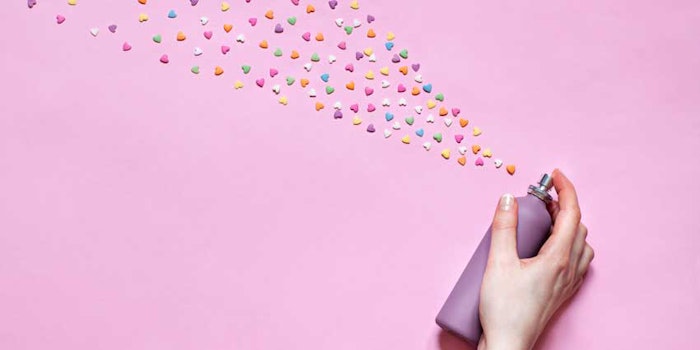 Emmanuelle Moeglin, Founder and Nose, Experimental Perfume Club Lab will lead a session at in-cosmetics Global on 'Personalisation, customization, bespoke: making "made-to-measure" a success'. Taking place on Tuesday 2 April at 12:00, the session will highlight the different approaches for personalization in the beauty industry and beyond, analyzing the key to success in the digital world and for bricks and mortar spaces. For more information on the in-cosmetics Global 2019 education programme, visit: https://www.in-cosmetics.com/global
From finding the precise foundation shade to creating a fragrance that suits your mood on any given day of the week, the process of customizing beauty and personal care products has made the industry all the more personal. 
Global Cosmetic Industry spoke with Emmanuelle Moeglin of Experimental Perfume Club Lab to learn her insights on the future of customization in the fragrance market, how it will affect luxury and mass retail, and how the movement is reshaping the sector. 
Global Cosmetic Industry: Can you please discuss the role customization and personalization have in the future of perfume?
Emmanuelle Moeglin (EM): Fragrance is indeed the most personal of all the beauty categories, as it is a form of expression unique to each individual. Here, customization and personalization can be specifically seen in the creation of new scents. For example, brand experiences in which consumers actively build their own scent in person or through a digital interface versus algorithm- and expert-led experiences in which the consumer is assessed and provided a personalized scent.
As niche brands are acquired by bigger groups, brands that were once niche (and offered a limited distribution) are now widely available, pushing consumers to search for new brands or fragrances that are not worn by everyone else.  Bespoke fragrances, where users actively create their own scent, provide a solution which guarantees that no one else will own or wear the same scent.
Personalization can also be seen through new digital tools that help consumers navigate the category and provide personalized recommendations.  
Global Cosmetic Industry: How do you imagine this manifesting in luxury vs. mass retail?
EM: One of the main challenges is scalability. It is important that consumers are educated on the formulation and production process, and experience crafted around a bespoke product. This comes at a premium, limiting but not preventing brands from offering the service on a widespread scale.
Global Cosmetic Industry: How will this movement reshape the fragrance sector, and how mainstream do you believe it will become?
EM: Bespoke services and products are here to stay but will not necessarily become mainstream purely because of the investment and communication needed to educate the consumer. This is why it is more commonly offered by brands that fit within the niche category.
Services such as personal recommendations targeted advertising and algorithms that guide users to a specific product will become the norm in the coming years. While personalization through formulation may bring other challenges.
However, out of all the beauty categories, fragrance is the most subjective with many options for consumers to choose from. It is this reason that is most likely to succeed.