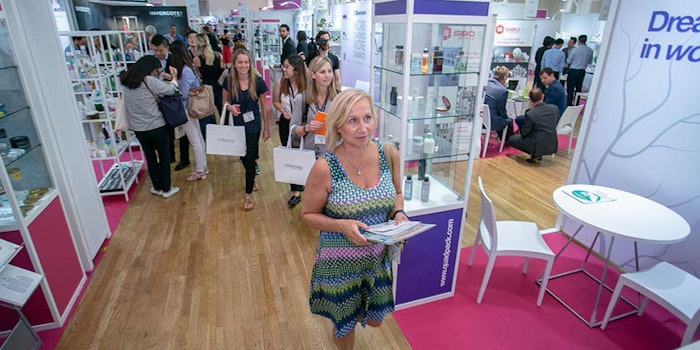 Packaging of Perfume Cosmetics & Design (PCD) has announced the program for the 4th annual ADF&PCD New York conference.
Among the highlights:
Exploring New Smart Paths to Enhance Consumer Experience in Beauty—What do social media conversations reveal about the future of beauty packaging? Global Cosmetic Industry magazine editor in chief Jeb Gleason-Allured will moderate a panel addressing that question and more.
Webpac Presents the Future of Pack Development—An exploration of cloud-based digital solutions that enable pack suppliers to connect, collaborate and create faster.
Less and More: Meeting Indie Beauty Brands' Unique Packaging Needs—Indies are sweeping beauty, and packaging companies are taking notice, providing startups and niche brands with smaller MOQs, online customization tools and more. A panel of indie beauty experts and insiders will discuss the way today's cosmetics and personal care startups discover, choose purchase and decorate product packaging.
Plastics in Turmoil: Towards Greener Alternatives in Beauty Packaging—As consumers become increasingly eco-conscious, brands are coming up with new, smarter ways to packaging their products in ways that minimize plastic. Christophe Pradère, CEO and founder of BETC Design, will lead a session on transitioning to alternatives—including bioplastic, glass and eschewing packaging altogether—and the challenges that may arise in the process.
Global vs. Local: Packaging Challenges of International Growth—From vintage to minimalist, plastic-free to color-free, 2019 has proven to be an exciting year for packaging designers and brands. Merck associate director of project management Kameelah S. Majied will lead a session advising brands on how they can make sure their packaging stands out in the crowd.
The Future of Perfume Packaging—Organized in partnership with the International Perfume Foundation and moderated by its founder and chairwoman Creezy Courtoy, this panel will discuss the evolution of, and current hot topics within, perfume packaging.  
ADF&PCD New York will held September 17-18, 2019, at the Altman Building & Metropolitan Pavilion in New York City.