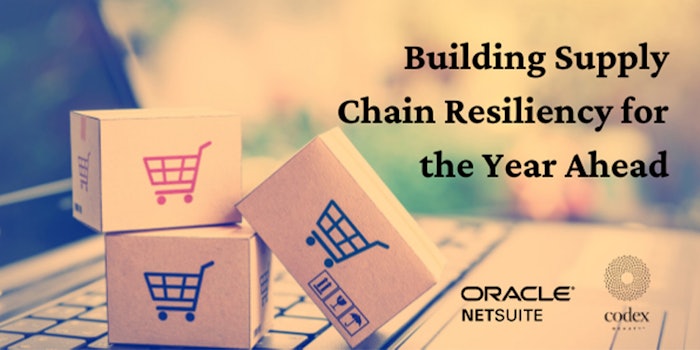 Over the past year, beauty businesses have been experiencing extensive "stress-tests" as supply chains have shut down due to stock and labor disruptions. With anticipated interruptions on the horizon, how can businesses learn from earlier lessons this year and arm themselves to combat future challenges? A new free, on-demand briefing tackles these critical questions.

In just under one hour, Barbara Paldus, CEO of Codex Beauty, a bioscience-led beauty business, and Courtney Velasco of Oracle NetSuite will discusses the strategies and tools brands require to stay nimble.
In addition to sharing how her business was still able to achieve the highest quality possible amid a pandemic by controlling the brand's entire supply chain from end to end, Paldus will discuss:
Transparency for product cost structures

Life cycle analyses

Stock code systems for materials planning, etc.

Addressing redundancies in logistics -- multiple 3PLs

Product shelf life Ideal inventory turnover -- what's right for your brand?

Key variables to consider in 2021 and beyond: freight and manufacturing capacity, etc.