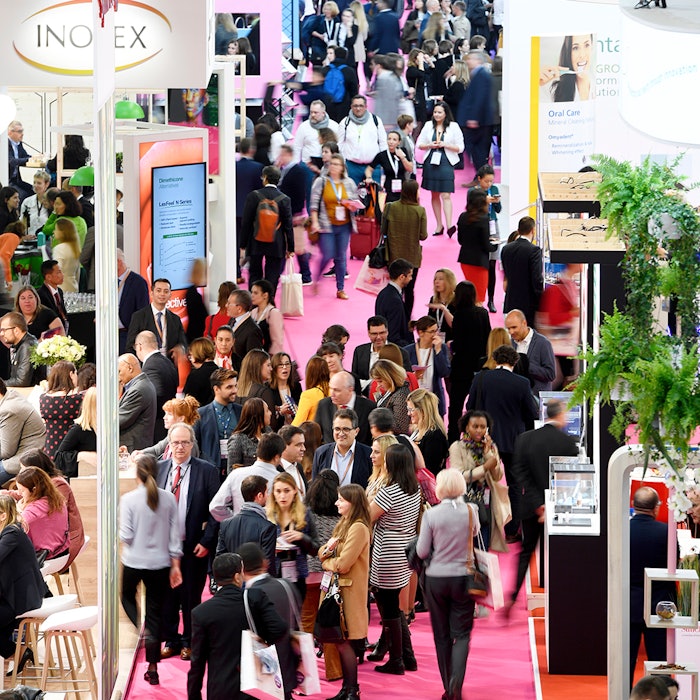 The Testing and Regulation Zone will return to the in-cosmetics Global 2022 event with lab owners, suppliers and regulatory agencies confirmed to present exhibitions. The Lab Zone is also returning and a new feature, Boost Your Test, will debut. the Boost Your Test feature is hosted by Skinobs and will guide attendees through the ingredient evaluation process.
Event Coverage: Luxe Pack LA 2022
The in-cosmetics Global event helps brand owners and R&D professionals ensure their products are safe, effective and compliant. A collection of suppliers and experts will highlight the current efforts in regulation and testing.
During the event, Coptis Software Solutions will highlight how brands can gain access to continuously updated cosmetic regulatory data and toxicology information on more than 3,000 substances.
Bio Basic Europe will showcase a range of testing and product evaluation services, from in vivo and in vitro tests on medical devices, clinical trials with ethical committees, to advice on regulatory compliance and chemical-physical and microbiological tests.
Delfin Technologies Ltd will discuss a range of portable instruments for product testing, including its MoistureMeterSC, designed to measure skin surface hydration and SkinColorCatch, an all-in-one colorimeter for measuring skin color, melanin and erythema.
Some of the latest lab equipment will be showcased in the Lab Zone. Courage + Khazaka electronic GmbH will demonstrate scientific testing instruments to assess a wide range of skin parameters from sebum, moisture, pH, melanin, elasticity, TEWL, roughness, color, gloss, temperature and more.
Stable Micro Systems Ltd's Universal texture analyzers will highlight how R&D professionals can measure the strength of gels, break strength of lipstick, hardness of tablets and soaps and the flow properties of powders and creams.
Boost Your Test, hosted by Skinobs, presents an opportunity for attendees to identify the most suitable methods and test laboratories that correspond to their brand's evaluation specifications. Attendees will be guided through the evaluation process by answering questions on how to substantiate innovative claims, the best anti-maskne protocol, SPF testing and methods to analyze skin structure.
Boost Your Test is supported by PHD Trials, Complife Group, Validated Claims Support, Centre International de Developpement Pharmaceutique Ltee (CIDP), QACS and Monasterium Laboratory.
Roziani Zulkifli, exhibition director of in-cosmetics Global, said, "in-cosmetics Global will once again provide attendees with a full view of the supply chain, from the innovative new ingredients coming to market, the lab equipment needed for formulating through to the testing and regulatory requirements that brands must meet before a product is launched to market. As we return to Paris after a long-anticipated wait, we're excited to bring all corners of the global personal care ingredient community together to once again network, source and learn."
in-cosmetics Global takes place at the Paris Expo Porte de Versailles in Paris from April 5 to April 7, 2022. More information on the event is available here.