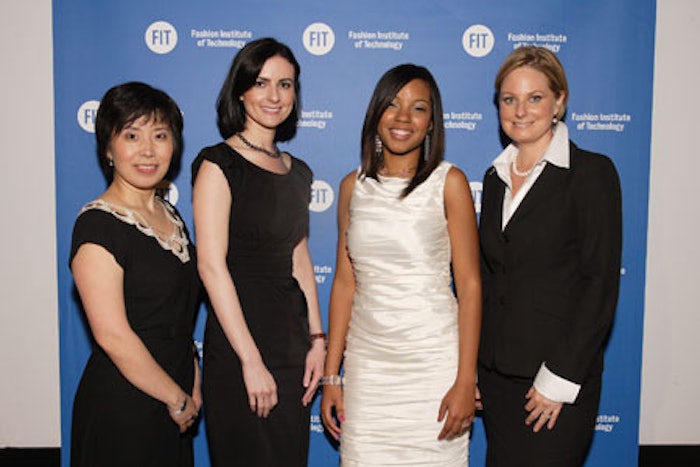 Group Mentor: Michele Serro, IDEO New York
Retail Failure
"Retail as we know it has failed." This critical quote from Marshall Cohen of NPD serves as a wake-up call to us all. For the first time in more than 20 years, we watched U.S. retail take its largest decline in 2009, decreasing by 7%. Last year alone, a staggering 10,000 retailers closed their doors while unemployment soared to 10%. As best said by Wendy Liebmann of WSL Strategic Retail, "Prices on everything were going up. Savings were non-existent. Credit was maxed out. American shoppers were stretched too thin." As a result, the shopping dynamic shifted. "Consumers were no longer living to shop but shopping to live."
How Did Retail Get This Way?
It started with an artificial inflation of retail growth that was fueled by the opening of more and more stores. This behavior was further encouraged by the "age of excessive credit-based consumer spending" along with the immense affluence and grand scale of the U.S. market. Stores were over-sized, overstocked and everything was on sale. When the economy spiraled, consumers were forced to reduce spending and retail struggled to remain profitable. Retailers sought to reduce their inventories in any way possible—resorting to heavy discounts, coupons, doorbuster sales and gifts-with-purchase incentives. In the fight for survival, many retailers lost sight of their main purpose—to entice, engage and entertain their customers.
Take a Risk or Play it Safe
During this vulnerable period, many retailers chose to play it safe and not make any major shifts in their strategies. Interestingly, many of the winners were the ones that took a risk and broke down the barriers. This was best communicated at the recent WWD CEO summit by Glen Senk from Urban Outfitters. "We didn't have a choice about taking risks. If we had offered the things that we had offered previously, the customer wasn't going to buy it. If it was in her closet, she was shopping her closet. So the only way to capture the customer was by giving her true innovation. For this retailer, the quest to provide innovation at retail showed real results in a tough economy.
Other retailers that have successfully taken a risk and been successful during these difficult times include:
Apple: iTunes removed the boundaries of time and location;
Uniqlo: Brought fun, value and entertainment back into retail;
Sephora: Removed the barricades in beauty and allowed consumers to play.
How Can We Evolve?
As we think about the next 10 years of retail, it is time to acknowledge the days of excessive shopping have ended. We need to better communicate our brands and truly connect with our consumers. It's time that we move retail forward and embrace change.
A perfect place to start is with the Millennial Generation, also known as Gen Y or the Echo Boomers. They are currently between the ages of 16 and 32, born between 1978 and 1994. They are the largest (83 million), most ethnically diverse and best educated consumer group in U.S. history.
More importantly, this generation is an economic powerhouse. To put this in perspective, the Millennials represent $250 billion in annual spending power and have a major influence on both the Baby Boomers and Generation X. They will eclipse the spending power of Baby Boomers by 2017. In order to successfully target this group, retailers need to understand that the game has changed and Millennials are playing by a different set of rules and motivations.
The Millennials
Let's take a closer look at this critical generation, which has grown up in a fast-paced technological era that has changed the way they think, learn and process information.
Catch Me If U Can: A key characteristic of the Millennials is that they are impatient and get bored easily. More specifically, they hate standing in lines, do not like too much information (TMI), expect instant gratification and demand flexibility in all parts of their lives. In fact, over half say they do not like to be bothered by sales assistants when shopping in stores.
At the same time, they are stressed trying to juggle an overwhelming number of choices and tasks. To put this in perspective, they change tasks every three minutes and send 1,700 texts a month. With all this going on around them, their attention span is extremely limited, which makes it very difficult to break through to this generation.
Catch Me If I Fall: Millennials hide it well but, after a lifetime of option overload and being told "not to settle," they often feel anxious about what to do and buy. They crave authenticity so they can make smarter purchase decisions. We believe the future lies in being able to emotionally engage them in an honest dialogue to help retailers build a passionate community of loyal shoppers.
Connect with Me: Millennials thrive in communities and have a high need for validation. The numbers speak for themselves:
Facebook has 400 million active users that log-in 500 billion minutes per month;
Twitter is now registering 55 million tweets per day.
For retailers, this level of connectivity can make or break a business. Most importantly, consumers, not companies or brands, own the message. If we forget this fact, she will surely tell all her friends about it on Facebook.
No Boundaries: Time and place are becoming irrelevant for this generation, which has grown up with few borders, boundaries and rules. Today, the concept of no boundaries is more about convenience than the experience. Retailers that can combine both the experience and convenience, while bypassing traditional borders, will win this generation.
Hi-touch: Finally, Millennials are in search of tangible products and real experiences to balance their digital lives and keep them grounded. Retailers that provide a customer-centric and personalized approach that merges digital offerings with tangible products and services will be in high demand.
Millennials are screaming out for retailers to challenge the norms, break the rules and build a deeper emotional connection. They want and expect retailers to put them at the center of the retailers' universe.
Touchpoint Integration
In order to engage these consumers, the shopping experience must be an emotional journey. Every moment should be designed to engage millennials; however, it's no longer as simple as click or brick. We must engage them through an integration of touch points. Let's take a closer look at some of the examples we feel are best in class:
Wet Seal iRunway
Wet Seal is a perfect example of a common brick and mortar retailer that transformed the in-store experience and represents a no boundaries approach.
Here's how it works. While shopping in-store, consumers can use the Input Style Tool that enables them to take a picture of the price tag with their iPhone and yields thousands of outfit options created by fans. Consumers can upload the look to Facebook, e-mail it or purchase instantly. This allows for new and enhanced meaning to the traditional retailer "cross-selling" approach.
Polyvore.com
Taking the iRunway concept to the next level, the U.K.-based Polyvore.com shopping portal allows its members to put together fashion looks across 20 brands and validate each other's choices. It is a great example of how indie brands can find a way to grow.
Its success lies in both an open dialogue among members (such as "Are shorts okay to wear?" and "What is the perfect black dress?") as well as an unbiased and pressure-free platform to play and ultimately purchase. This crowd-sourcing way of styling has drawn 140 million page views per month.
@Cosme
Another online community that has successfully turned into a brick and mortar retailer originated as the largest Japanese consumer cosmetic review site (similar to Makeup Alley). @Cosme now operates six retail stores in Tokyo that feature top ranked consumer products. This model helps busy consumers simplify their decision-making and validate their choices.
These stores are located conveniently within the Tokyo metro stations, an unexpected retail space where consumers congregate daily. Earlier this year, @Cosme also opened a kiosk with a vending machine to sell the top selling products available 24/7 on the metro platform.
Lululemon Athletica
Moving off-line to a successful retail store model, Lululemon's impressive growth has been cultivated through its emotional connection and hi-touch engagement with consumers.
This has been accomplished by embracing what they stand for in everything they do and offering experiential shopping with a surprising twist at every turn, as well as holding events and yoga classes in its stores to engage consumers.
Red Bull
Even though this next example is not a retailer, we mention it here since it is such a good illustration of engaging the short attention span of over-taxed Millennials by creating excitement. Red Bull decided to celebrate its one-millionth fan on Facebook by hosting a limited time national scavenger hunt. The brand hid multi-packs of Red Bull all over the country and invited its fans to find them. This created an incredible amount of viral buzz for the brand and a larger base of loyal followers.
Conclusion
Learning from these best practices, what can retailers do to achieve successful and sustainable growth for the next 10 years? The Millennial consumer traits discussed in this paper will be even more amplified in the years to come. Going forward, we need to move towards a more consumer-centric approach to target this generation; otherwise, they may stay away from traditional retail forever.
Show Me, Don't Tell Me: Millennials do not like to be told how they should feel. Therefore, imposing a brand on them would definitely turn them off. Retailers should provide the tools for them to figure out how they feel based on their own experience.
Back to Reality: Honesty and transparency communicate authenticity. Retailers should be accountable for their actions. Millennials also consider vulnerability as a sign of authenticity. Therefore, if there are any problems or flaws in their products or services, retailers should be able to show the consumers that they can immediately fix them rather than hide them.
Friend Me: It is all about community. Retailers need to help the consumers connect and validate their choices through their network. It is critically important to be a part of their community.
Hand over the Keys: Consumers want to sit in the driver's seat. It is imperative to trust your customers, and embrace and incorporate their input.
Three-second Rule: First impressions mean everything. Retailers should strike the perfect balance of instant gratification and deep connection. Utmost attention needs to be paid to the total integration of color, material, texture and copy, as this generation does not read but view.
Life Editor: Time is their most important asset. Design and provide curated choices to make their life easy and simple. Save them from information overload.
Experience, Bottled: The essence of retail experience needs to be delivered as a smartphone application. Mobile phones are the most important touch point for Millennials.
Expand Your Horizon: Retailers should connect at all touch points. It is no longer about location or the choice between brick and click. It is extremely important to know where the consumers are and be there with the appropriate offering of products and services. Considering how demanding these new consumers are, every touch point needs to provide the best shopping experience.
The best in class examples mentioned above connect with the consumers at all different touch points. Now we have a broad spectrum of touch points—from online to brick and mortar—and the vitally important requirement of integrating all of them.
In order to successfully target the Millennials, technology can't be just an add-on; it must be a critical part of the retail experience. This will mean reaching out to consumers across all aspects of the spectrum.
Change is the only constant. Embrace the change and evolve with the consumers.
The information above is the work of students in FIT's Master's Degree Program: Cosmetics and Fragrance Marketing and Management, and any reproduction or use of this material requires their written permission.