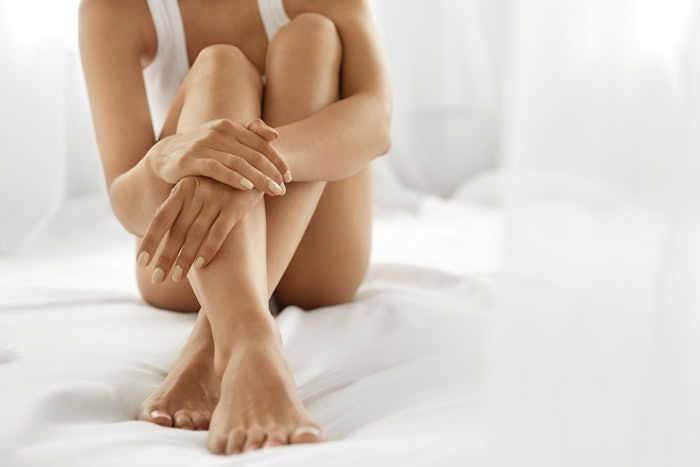 Recent body care ingredient launches are covering a multitude of benefits to the skin. Global Cosmetic Industry has highlighted several launches that will continue to innovate body care products in the years to come.
1. Sustainable Ingredients
"Developed through our market leading expertise in sustainably sourced cellulosics, new Natrathix bio cellulose is a nature-derived, biodegradable rheology modifier and emulsion stabilizer that enables more natural skin care creams, lotions and gels, including organic and inorganic sunscreen formulations, with the desirable skin feel, texture and sustainability consumers demand," say Anne Clay, marketing and business development manager biofunctionals and naturals, and Denise Costrini, global marketing director, skin care, Ashland. "Synthetic polymers have traditionally been used to modify rheology and stabilize skin care emulsions with appealing aesthetics, making it difficult to create the natural, sustainable formulations consumers want. Natrathix bio has high natural content, >84%, is readily biodegradable, COSMOS-validated, non-GMO, vegan suitable. Natrathix bio provides clear thickening, requires no neutralization, has a wide pH range, [and is] electrolyte- and mineral-tolerant."
Arnita Wofford, global marketing and technical director beauty care, Univar Solutions, says, "BioEstolide from Biosyntheti Technologies is a revolutionary new bio-based emollient that offers enhanced stability, exceptional moisturization characteristics and a light, satiny feel all perfect attributes, for body care applications. BioEstolides bridge the gap between sustainability and performance providing the personal care market a safe non-toxic product that is made from natural oils, that are gentle on the skin, biodegradable and yet still offer enhanced oxidative and thermal stability allowing BioEstolides to significantly outlast other products without the need for preservatives."
For the full article, check out Global Cosmetic Industry's January 2022 digital magazine.