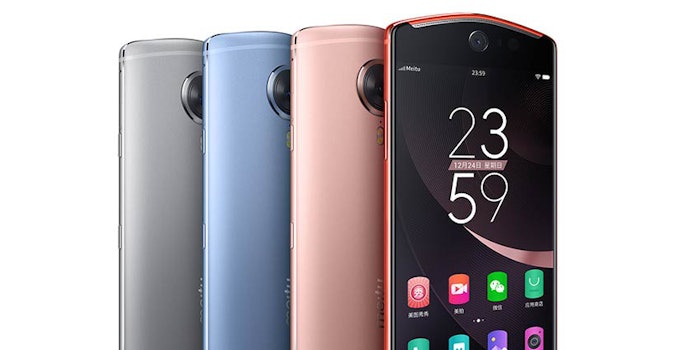 A range of innovators, including Modiface, have launched augmented reality apps for consumers to virtually test out makeup and hair products and styles. But now, Meitu's latest selfie phone, T8 ($479), promises "magical AI beautifucation" at the touch of a button.
The T8's DSLR camera features and new proprietary facial recognition technology powered by the company's Magical AI Beautification, which can detect different faces and skin tones, genders and ages of all subjects within a photo. The technology can then apply customized beautification to each individual in the image, including whitening teeth, eliminating under eye bags, smoothing skin and adding radiance to the face, in addition to special filters.
The Meitu T8 also supports real-time beautification for videos.