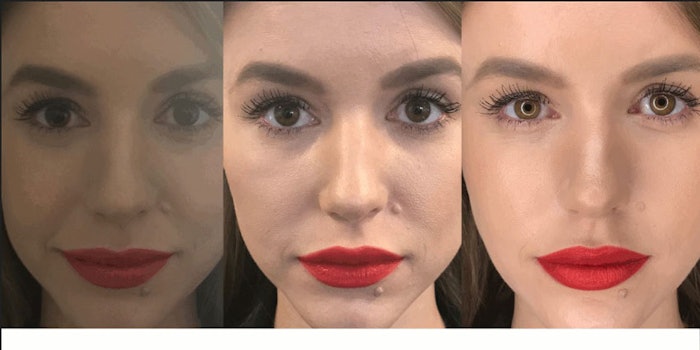 ModiFace, a company that specializes in skin analysis and facial visualizations, has had its technology power over 150 web and mobile apps. The company recently debuted a new augmented reality (AR) technology, Light Field Rendering, specifically for the rendering of makeup shades.
It explains that this technology is able to estimate the light field in a video and adjusts the rendering of makeup shades to ensure realism in all lighting conditions. 
How Light Field Rendering Works
First, the technology analyzes the light field based on a video of the surrounding environment. It then estimates different light parameters including how the light is interacting with the user's skin.
Second, the precise pigmentation of makeup is calculated and is then adjusted to match the lighting of the environment.
The company claims that the result is a realistic interpretation of the makeup shade in all lighting settings.
A video of Light Field Rendering can be found here.
ModiFace goes on to state that technology such as this will help both brands and consumers to showcase and visualize what makeup shades will look like in different light settings.
For  more information please visit: www.modiface.com