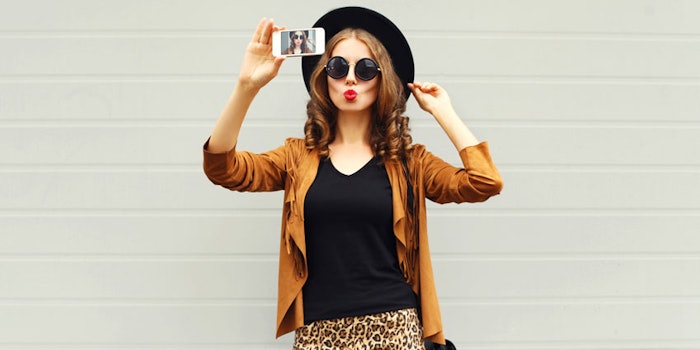 In the year 2016, telecommuting to work is something that the majority of the workforce is familiar with. However, recent reports show that people are often too distracted by their appearance on video calls that business matters being discussed tend to get overlooked.
Shiseido and Microsoft recently teamed up to cater to women who were no strangers to telecommuting and probably no strangers to scrutinizing their digital appearance.
Telebeauty is an app that was co-created with Microsoft Japan and Skype For Business. This app applies virtual makeup to a user's video image.
How it works:
Before entering a teleconference with their bosses, coworkers or clients, users are able to select on of four palettes: natural, trend, cool or pretty.
By scanning the user's face the app can adjust to their skin tone. It then acts as a sort of instant corrector by blurring pores, dark spots and pimples.
Blush, lipstick and eye makeup are also applied.
The app is able to differentiate between the user and the background so makeup stays in place even if the user moves around.
The app is currently being tested by female employees at Microsoft Japan, but will eventually be launched overseas.