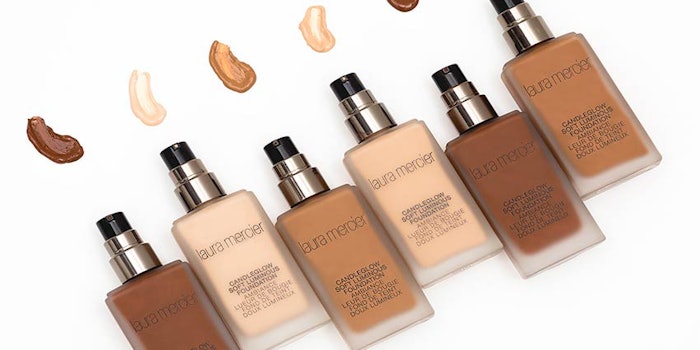 The prestige segment has been the growth driver of the global beauty industry, as well as the engine behind Shiseido's financial results, which is why it's no surprise that Shiseido has brought in Jean-Marc Plisson to run its newly created Beauty Prestige Group.
The new business unit will comprise the Shiseido brand, designer fragrances and Laura Mercier. Interestingly, prestige brands NARS and Nare Escentuals will not fall under the group's umbrella.
Plisson will be tasked with pursuing prestige beauty growth opportunities, integrating the Dolce & Gabbana business, boosting the Shiseido brand in the United States and creating a global growth strategy for Laura Mercier.
"Shiseido has an incredible team, and I will be proud to lead the group as we create a more powerful presence in the prestige beauty market."
Plisson has more than 20 years of industry experience as global CEO of Fresh Inc. (LVMH) and COO and CFO roles at LVMH luxury perfume and cosmetic brands such as Dior, Givenchy, Guerlain and Aqua Di Parma.
"I look forward to welcoming Jean-Marc to Shiseido," said Marc Rey, president and CEO of Shiseido Americas. "He is a standout talent in our industry. His leadership experience and stellar track record at LVMH will be great assets as we continue to grow our presence in the prestige beauty market. It is both an exciting prospect and a proud testament to the strength of Shiseido Americas that such a talented executive has decided to join our group. I couldn't think of a better addition to our already incredibly strong leadership team."
"I am honored by the opportunity to lead as President of the Beauty Prestige Group," said Plisson. "Shiseido has an outstanding portfolio of unique and beloved prestige brands supported by passionate customers, and we will capture untapped opportunities in the U.S. by leveraging collective resources within the Beauty Prestige Group. Shiseido has an incredible team, and I will be proud to lead the group as we create a more powerful presence in the prestige beauty market."