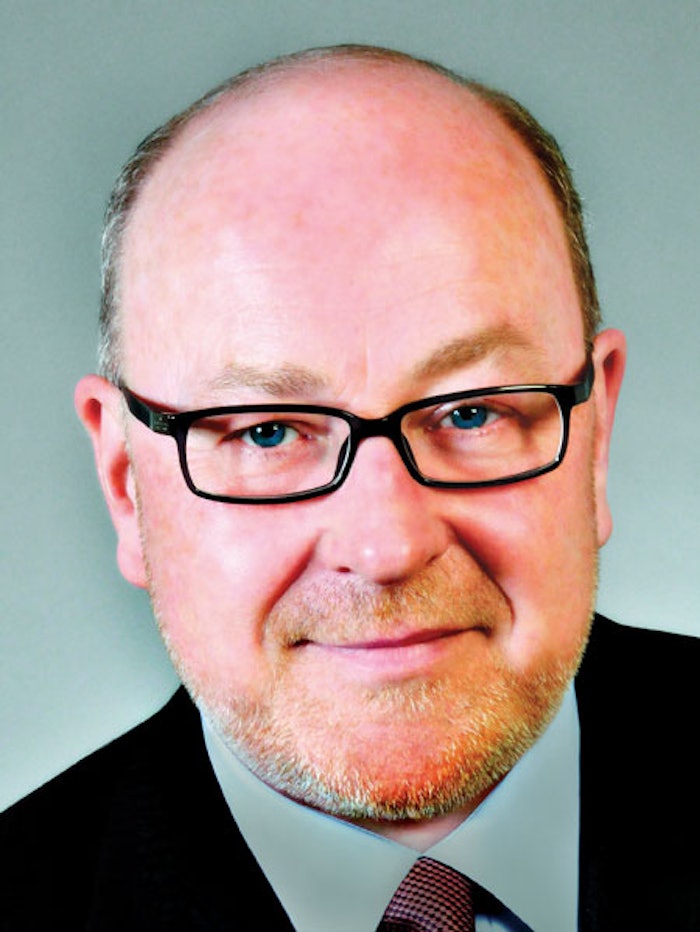 Leaders need to lead by example, showing agility and innovative thinking to better serve consumers.
Successes rely on keeping the consumer's actual wants, rather than perceptions of what the consumer should want, in mind.
Delivering growth and building classic brands consumers can trust for the long term is delivered through continuous category innovation with the expansion of newer brands that serve unmet consumer needs.
Gucci. Burberry. Dolce & Gabbana. The names alone of some of the world's most iconic fashion houses enchant consumers across the globe, not only due to their luxury apparel and accessories, but also their fragrances—and perhaps even more so these days. While not everyone can afford to spend an entire paycheck on a trench coat, many people are willing and able to treat themselves to or gift a loved one with a high-end fragrance. "Fragrance is an affordable luxury that makes you feel fashionable, fabulous, sexy, uplifted, happy, positive and confident," asserts Rochelle Bloom, president of The Fragrance Foundation. "The perfect accessory; the finishing touch."
No one knows this more than Donald Loftus, president and CEO of P&G Prestige Products, Inc. Since 2003, he has helmed the luxe cosmetics and fragrance branch of the colossus, and overseen fragrance portfolios that continue to perform well, despite a persistent recession. "Our brands are built to grow even during tough economic times," says Loftus.
Leading by Example
Indeed, Loftus is in a role of great responsibility, especially in a market seemingly facing a backlash toward luxury. However, adapting to a changing market while keeping in tune with core philosophy is key. "As leaders we need to lead by example, showing agility and innovative thinking to better serve our consumers and customers and deliver big dividends during these periods," he explains. "We need to instill in our teams that during these times of change, we have our greatest opportunity for growth. We also want to influence change for the category by delighting shoppers by developing an in-store environment that helps them negotiate this complex category and have a delightful shopping experience. We're identifying engaging ways to talk with consumers, to drive category penetration, and to continue to attract new consumers to this category."
The P&G Prestige Products fragrance portfolio has held on to its consumer base and lured new consumers with its quintessential couture brands such as Valentino and Gucci, but appealing to Generation Y also serves the company well. In 2008, P&G Prestige Products became the licensee for singer Christina Aguilera's new fragrance Inspire. The accompanying launch at Macy's Herald Square in New York that September led to thousands upon thousands of fans meeting Aguilera—and purchasing the scent, resulting in the company's largest launch event to date. "We are investing in capabilities to raise the bar for the fragrance category through meaningful innovations, great brand-building and an engaging in-store experience to bring consumers back to the shelf time after time," says Loftus. "We have the right total category expertise and the right portfolio of brands to make this happen."
In the Stores and On the Floors
Loftus asserts that in order to successfully market a fragrance, it's not only the corporate team that influences sales—it's the staff on the floors in the department stores that can make a huge impact on a customer. "I have always thought that more attention needed to be given to the basics of selling fragrance," he says. "Go to any counter on a busy Saturday and it quickly becomes evident that it takes real selling skills to sell a bottle of fragrance for $50 or $150. The difference in productivity between a fragrance department staffed by knowledgeable fragrance experts versus novice register ringers is hugely significant. Especially near to Christmas when time is of the essence, sales associates need to entice, sample and close the sale in a pressured environment." In fact, Loftus feels so strongly about these fundamentals that, while serving as chairman of the board of The Fragrance Foundation, he proposed a sales course specifically for entry-level fragrances sales associates—one that came to fruition via The Fragrance Foundation's "Fragrance 101" class in 2008.
He certainly has a clear appreciation for and understanding of retail—Loftus' career began in the 1970s at The May Company and Halle's, a specialty store in Cleveland that was owned by Marshall Fields. After working in ready-to-wear, men's and children's departments, Loftus became the cosmetics and fragrance buyer and then eventually vice president and divisional merchandise manager. After 12 years of retailing, he moved to Boston to become a field sales manager for Estée Lauder. Next, he moved to Yves Saint Laurent as vice president of sales and then onto to Sanofi Beauté, which was later to become YSL Beauté, where he was promoted to executive vice president and then president of its U.S. operations. In the coming years, he moved to president of Escada Beaute, which was then bought by Wella in 2002. Following the acquisition, he was appointed to Wella's U.S. president for Cosmopolitan Cosmetics. The following year, Cosmopolitan was bought by P&G, leading Loftus to the role he continues to hold today.
He's also recently received major kudos for his contributions to the fragrance industry: in October 2009, Loftus was honored with The Fragrance Foundation's tenth annual Circle of Champions Award, the highest mark of distinction bestowed by the organization. "Without a doubt, everyone in our industry loves, respects and admires Don Loftus," says Bloom. "His business savvy, not to mention his great sense of humor, has been honed through the path his career has taken from retail merchandiser to guiding the launch, expansion and growth of some of the biggest successes in the fragrance world."
The Consumer is Boss
Key to these successes has been Loftus' insistence of keeping the consumer's actual wants, rather than perceptions of what the consumer should want, in mind. "At P&G, the consumer is boss; we take this to the next level with a deep category understanding; placing the consumer at the top, leading our business choices," says Loftus. "In the U.S., we are fortunate because we have the NPD Group providing category retail sell-through data every week, and NPD can help chart consumer reaction to the market. Competition is good and healthy in that it keeps us all focused on the consumer for the best results for the category."
With this in mind, P&G Prestige Products has recently added to the fragrance portfolios of some of its most noteworthy brands. Among them are Burberry Sport scents, in both men's and women's editions; the Grace Kelly-esque Flora by Gucci; Boss Orange by Hugo Boss; and the D&G fragrance Anthology, a wardrobe of five intriguing scents inspired by the game of Tarot and accompanied by a glam ad campaign featuring Claudia Schiffer and Naomi Campbell. "Brand building is a core skill we develop through our portfolio of iconic brands; we believe in investing for growth and building classic brands consumers can trust for the long term—brands that become icons," says Loftus. "This is delivered through continuous category innovation with the expansion of newer brands that serve unmet consumer needs in the prestige channel."
According to Loftus, opting to focus on developing key brands and perfecting the offerings within them benefits both P&G and the consumer. "We have a strong portfolio of brands that consumers love. Consumers identify with these brands; they represent the dreams and desires of people all over the country, and, importantly, they are brands people trust," he notes. "Because of the economic downturn, the industry is cutting back on the number of launches; however, 'Fewer, Bigger, Better' was a strategy we already adopted. We focus our resources and capabilities behind the biggest opportunities and fund them properly to further fuel their growth. This allows great brands of today to become the classics of tomorrow."
Looking Ahead
"Working for a leading company like P&G, we have a responsibility to help grow the [fragrance] category," says Loftus. Moreover, in the face of a challenging industry, Loftus also notes the importance of showing true leadership. "Leaders need to remember always that by virtue of the title, they have followers who are counting on the their strength and judgment to get them through the tough times," he says. "We have to remember to listen and offer support or assistance so that the teams can achieve their goals despite the toughest challenges."
Not only has Loftus been able to do so through innovative strategy at P&G, his leadership role at The Fragrance Foundation continues to serve as a conduit for him to positively impact the industry. Now sitting on the executive committee after retiring from a three-year-stint as chairman of the board, he supports the group's efforts in education and general awareness, such as the newly launched One Drop Changes Everything multimedia initiative designed to entice consumers back to the fragrance market. "When The Fragrance Foundation is successful in its efforts to educate the consumer on the benefits of fragrance, we all benefit," he concludes.
Lisa Doyle was formerly the associate editor of GCI magazine and is a freelance writer in the Chicago area. Her work has appeared in Skin Inc. magazine, Salon Today, America's Best, Renew and Modern Salon.