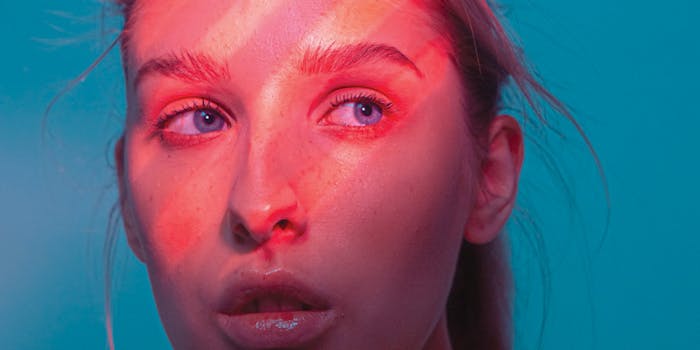 UPDATE: Read part 1 here.
The future of beauty innovation will feature technologies drawn from the world's oceans, microbiome-friendly materials, clean and natural alternatives to conventional ingredients, and much more.
A recent report from Research and Marketsa outlined several of the factors driving growth for beauty/personal care active ingredients. Notably, the market has witnessed a 30% increase in products made from plant-based extracts.
In addition, the anti-aging segment is expected to lead growth, expanding 6.5% through 2025, generating demand for well-aging technologies. The report has one caveat, however: consumer perception of ingredients can be negatively harmed if illegitimate claims are attached to them. Marketers beware.
Meanwhile, the development and application of ingredient technology is being reshaped by trends that have emerged amid the pandemic—many of which will last well beyond the end of the crisis. To illustrate, BASF Care Creations recently produced a capsule collection of seven formulations showing off the defensive, pampering and preparative concepts consumers are seeking.
Addressing consumer safety, the Jammin' Jelly Handwash features a fun texture to provide "goop fun" and safe removal of dirt and bacteria. With so much washing taking place, feel-good moisturization is critical and allows the whole family to enjoy maximum goopy fun while scrubbing away dirt and bacteria. The In-Between Care Moisturizing Gel Lotion provides a moisturizing after-feel for hand sanitizing between washes.
Protecting the skin remains important. BASF's Elemental Protection Facial Moisturizer can counteract inflammation triggered by pollution and oxidative stress, while the Biome Barrier Boost Stick provides hydration while protecting the microbiome and reducing the appearance of fine lines and wrinkles via a plumping effect. Finally, the Still Care Lipwear moisturizing lip balm prevents adhesion of PM 2.5 particles and cigarette smoke.
With hair care having a higher profile in 2020, BASF's Color Refreshing Crème Cleanser offers a once-a-week surfactant-free hair care formula for between washes. The formula refreshes, detangles and conditions while protecting hair color. Meanwhile, the conditioning Balance the Biome Scalp Mask controls sebum production and replenishes beneficial strains of microbes on the scalp.
Well-aging & Acne Fighting Inside Out
Sabinsa has released the results of its first human clinical study on the anti-acne benefitsb of LactoSporin, the probiotic metabolite derived from its probiotic LactoSpore probiotic. A second published study, in vitro, reportedly demonstrated the anti-aging potential of this topical ingredient. The company has concluded that LactoSporin is appropriate for skin care applications.
The first study was conducted as a randomized, open-label, comparative study in 64 human volunteers with mild to moderate acne. The research reportedly demonstrated the efficacy of LactoSporin 2% w/w cream in reducing the severity of acne in human volunteers in as little as three days, with the effects comparable to benzoyl peroxide 2.5% gel. The three-week study measured improvement in skin condition based on a dermatologist's visual assessment and instrumental measurements of acne spots. According to the company, notable improvement in all the assessed parameters was observed in both the LactoSporin and benzoyl peroxide groups.
LactoSporin also spurred a notable decrease in sebaceous secretion. It was also found to be stable at an acidic pH and temperature range of 70°-90°C, with antimicrobial activity against various pathogenic bacteria, including Cutibacterium acnes.
Finally, the cream was found to be safe and non-irritant in a repeated patch test conducted in 25 healthy individuals, prior to the anti-acne study.
In the second studyc, LactoSporin was evaluated for its role in preserving skin integrity in cultured cells in vitro. LactoSporin was found to offer antioxidant activity with reactive oxygen quenching capabilities. It also showed protection against UV-induced cellular damage and inhibited collagenase activity, suggesting its application in anti-aging products.
LactoSporin also reportedly prevented hyaluronic acid fragmentation, a leading cause of skin moisture loss, by inhibiting the activity of the enzyme hyaluronidase. The ingredient may keep the skin moisturized and firm due to increased expression of transforming growth factor-beta and hyaluronan synthase in skin fibroblasts.
Conscious Color
Conscious beauty, in particular color, has been a leading trend for 2020. Now, a range of suppliers are supporting the color category with new technologies and heightened transparency.
Lubrizol Life Science–Beauty (LLS Beauty) has introduced Conscious Makeup, a collection of nature-based formulations that have high performance while minimizing the impact on the environment. The Conscious Makeup collection includes three formulations: Everlasting Flawless Facial Foundation, Water-Resistant Mascara and Satin Finish Lipstick. According to Lubrizol, the collection has a natural origin content of 95%, thus making the formulations eco-friendly.
Everlasting Flawless Facial Foundation is a lightweight formula that reportedly stays put all day, protecting the skin from UV damage. The foundation is ideal for dry, combination to oily skin types. Ingredients include Matrifuse S-1 dispersant (INCI: polyhydroxystearic acid (and) neopentyl glycol diethylhexanoate) to provide pigment dispersion for better coverage, as well as Matmarine (INCI: Pseudoalteromonas ferment extract), a biotech ingredient that reduces skin shininess and the appearance of pores, and Lumicease (INCI: glycerin (and) water (aqua) (and) hydrolyzed pea protein (and) glucose (and) sodium chloride (and) sodium succinate), a blue ingredient to protect against light radiation.
Water-Resistant Mascara is a long-lasting formula that glides on softly, making lashes appear longer all day and is easily removed at night. Among its key ingredients are Kelco-Care diutan gum (INCI: Sphingomonas ferment extract) for viscosity and smooth texture, Avalure UR 450 polymer (INCI: PPG-17/IPDI/DMPA copolymer) for water resistance, and Actiphyte Rosemary (INCI: Rosmarinus officinalis (rosemary) leaf extract) and gotu kola to enhance the appearance of lash length.
Satin Finish Lipstick is a smooth, moisturizing formula that leaves lips feeling rejuvenated, fuller and softer. Key ingredients include Schercemol 1818 ester (INCI: isostearyl isostearate) for a satin cashmere-soft finish, as well as Actiphyte Avocado (INCI: Persea gratissima (avocado) fruit extract) and coconut (INCI: Cocos nucifera (coconut) fruit extract) to protect skin cells from UVB-induced damage, and Actiphyte Yam (INCI: Dioscorea villosa (wild yam) root extract) for a long-term plumping effect.
Meanwhile, Givaudan Active Beauty's wear-proof New Red 1805 is an antioxidant, vegan, high-performance red pigment crafted from the Chinese red radish, Raphanus sativus L., the roots of which are naturally enriched with anthocyanins. This powder offers a sustainable and effective alternative to synthetic red pigments, addressing the growing trend for "cleaner" beauty without compromising performance on shade, intensity or stability. According to Givaudan, the pigment delivers a better chroma C and coverage compared to a synthetic benchmark red pigment in products designed for lips. In addition, its antioxidant properties are claimed to protect the fragile lip skin from free radicals.
To show off the new pigment, Givaudan formulated S3D Désir, a red lip beautifier. The formulation reportedly enhances perceived sensory benefits because it has high coverage and a satin texture that lets lips radiate throughout the day.
Beyond new ingredients, conscious color demands that supply chains be sustainable, ethical and transparent. Global Cosmetic Industry recently interviewed Erin M. Turner, BASF Colors & Effects' business development manager and sales lead, pigments, for cosmetics in the United States and Canada to learn more about the company's ethical mica production.
"The more transparency a supplier can provide, the better," says Turner. "Mica is mined from various parts of the world—India, Brazil and the United States—with the largest being India. NGOs and news outlet have publicized the illicit mining practices, unsafe working conditions and instances of child labor found in the Indian mica supply chain."
She added, "Nearly every supplier of mica-based products can provide a statement about mica that incorporates their policies around human rights, child labor and corporate responsibility. However, in general, the supply chain is very complex with many intermediaries, which can make mica difficult to trace and certify as ethically sourced. In turn, customers (brands) do their own due diligence through customized questionnaires and audits."
According to Turner, "[BASF] Colors & Effects is the only effect pigment supplier to the beauty industry that owns and operates a mica mine in the United States. We host many global customers every year who are interested in seeing and auditing the … mining operations firsthand. Colors & Effects offers 100% transparency and tracing, with the ability to track each flake of mica sold to a cosmetic back to the Hartwell, Georgia mine."
Turner provided some insights into how the U.S.-based sourcing supports BASF's ethical focus: "Since BASF acquired Engelhard in 2008, [the company] has relied on mica from the Hartwell, Georgia site for effect pigment production, feeding the coatings, printing, plastics and cosmetics market. Colors & Effects has established a fully transparent supply chain for mica, demonstrating safe, environmentally conscious, and reliable mica mining operations. This provides our customers peace of mind and supports transparency they can pass down to their customers. In addition, BASF is a member of Responsible Mica Initiative (RMI), with a mission to establish child-labor-free mica supply chain from India. These efforts also support the health and sustainability of mica as viable ingredient for cosmetics. Mica is a safe, naturally derived mineral that is globally approved for use in all beauty products and will continue to be a staple ingredient."
There is a strong market driver behind the ethical practices taking place.
"Ethical sourcing is driven by major movements like clean beauty and sustainability, and these are movements, not trends," says Turner. "Today's beauty user is more informed than they were yesterday, and tomorrow they will be more informed than they are today. Historically, ethical topics in beauty have garnered attention and subsequent action, for example cruelty-free and animal testing."
She continues, "As NGOs and publications continue to bring the Indian mica story to headlines, informed consumers will drive and demand change. Over the last 12-18 months, we have experienced an uptick in inquiries about our mica sourcing from brands, more requests for onsite audits and, most recently, inquiries about 'ethically sourced mica' claims for finished goods. We expect these activities to only increase as transparency and responsible ingredient sourcing becomes a standard offering in beauty."
For some brands, an ethical supply chain is part of their brand story and marketing.
Turner explains, "[T]he major players have been addressing mica specifically for many years in corporate responsibility reports, on their websites and many have joined cross-industry organizations, like Responsible Mica Initiative (RMI), or have their own community outreach activities in mica-centric areas."
Yet each brand has its own strategy and focus.
"Currently," says Turner, "we are seeing more activity around ethical mica among clean beauty brands, who have been on the forefront of ingredient transparency; responsible sourcing is the next level. We also see newer indie brands, most in the clean space, state 'ethically sourced mica' or 'mica from the USA' on their website, in the product description or in their ingredient glossary. For brands that position themselves as clean, natural, sustainable, ethical, etc., this will become more prevalent. For others, it may not be as important to their brand story."
A New Sugar-derived Fiber
The development of Jojoba Desert's JD Hydro Boost began when Technion researchers performed an enzymatic process on sugar found in oranges, transforming it into an edible fiber with unique properties relevant to beauty. The resulting material was a polysaccharide and an oligosaccharide with unique functional features, according to the supplier.
The fiber penetrates the epidermal layers of the skin, aids in the rejuvenation of skin cells and promotes the activation of collagen secretion. Consisting of 80% low molecular weight (average 700 Da) material, repeated clinical and ex-vivo studies have demonstrated the fiber's ability to penetrate the epidermal layers of the skin, promoting the activation of the extra-cellular-matrix mechanism, reformation and secretion of collagen-1.
To produce JD Hydro Boost, the company uses cane sugar. The material provides a deep moisturization effect, aiding in the repair of skin cells, reduction of wrinkles and balancing of the skin microbiome. It is appropriate for leave-on applications such as face/body creams, gels, masks, ampoules and patches, as well as rinse-off solutions, including dry scalp shampoos or moisturizing body washes.
JD Hydro Boost is INCI- and Chinese-INCI-registered and a COSMOS-approved formula (having the combination of fiber and sugars, in one ingredient). It is also non-GMO and vegan.
Biodegradable Anti-aging
Cirebelle has launched a safe and synthetic wax line called CireWax (INCI: synthetic wax) for high-performance functionality and sustainability in cosmetic and personal care applications. Derived from the Fischer-Tropsch (FT) natural gas-to-liquid process, the multifunctional waxes provide emulsion stability, sensory effects, thickening and rheology modification.
According to Cirebelle, the waxes do not react with other ingredients. They undergo multiple processes including distillation, purification and mitigation to render waxes of high purity. This technology results in a stable inert wax, with a shelf life of reportedly up to seven years. The company's quality control is maintained throughout the production process to ensure a "clean" quality of specialized waxes for the cosmetics and personal care market.
The waxes are biodegradable, hypo-allergenic and have moisturizing properties that are best-suited for lip, sun and hair care, deodorant sticks, color cosmetics, and creams and lotions. Other features include a white, non-translucent appearance; non-petroleum origin; non-toxic properties; and a non-waxy feel.
In a clinical study, the waxes were reportedly shown to help mitigate signs of aging by improving skin tonicity, smoothness and hydration. A cream containing caprylic/capric triglyceride at 10% and a base cream containing 5% caprylic/capric triglyceride with 5% Cirebelle wax were compared. Results revealed the cream with the Cirebelle wax displayed a 22% increase in skin firmness, 30% reduction in wrinkles and 26% increase in skin hydration versus the standard cream, which only showed a 14% increase in firmness, a 9% decrease in wrinkles and a 14% increase in skin hydration.
Biodegradable Sensory Boost
GranPowder BBP-700 from Grant Industries is a 100% naturally derived and biodegradable (per ISO standards) material for enhanced sensory effects. The bio-based powder (particle size average: 2-10 μm), comprises a fused fermentation and amino acid derivative composite, and can enhance the sensory aspects of skin care, body care, color cosmetics and sun care formulations with effective use levels of 1-5%. In sun care, it can remove the greasy feel from organic UV filters, and in anti-aging products offers soft-focus properties. The ingredient is suggested for use in combination with naturally derived GranSense elastomer technologies.
Natural Cleansing Agents
Omya recently achieved Ecocert and COSMOS approvals and Natrue certifications for its Omyacare S 75-KP and Omyacare S 95-KP natural cleansing agents. Omyacare also introduced Omyadent 200 to address dentin hypersensitivity in toothpaste applications. The co-processed mineral is small enough go block dentin tubules, thereby preventing dental irritation and dentinal fluid movement, according to the company. Meanwhile, the technology's hydroxyapatite shell makes it resistant to acid attack. The materials can be applied in a range of applications, including bar soap, toothpaste, tooth tabs and handwash tabs.
Beauty x AI
In developing its PeptAIde 4.0, BASF Care Creations leveraged the predictive discovery power of artificial intelligence. The technology reportedly allowed the company to uncover the relevant bioactive molecules about 10 times faster than conventional processes, while also boosting success factors by 600 times.
The natural, multifunctional rice peptides identified reportedly help protect against aging and chronic low levels of inflammation resulting from diet, stress, polluted air, poor sleep practices, lack of exercise and more. To address the skin dryness, dehydration and discomfort and premature aging associated with the inflammation, the company tested the peptides in vivo. Results showed enhanced skin moisturization, body firming, improved skin stretchability and anti-irritation benefits on the scalp.
According to BASF, PeptAIde 4.0 helps to improve the stiffening of the cellular envelope to strengthen the stratum corneum, thereby boosting barrier function. It also prevents the miniaturization of the hair bulb by blocking the release of degradation enzymes (elastaste), which strengthens both the dermis and hair follicle.
PeptAIde 4.0 has reportedly been found to increase skin moisture and comfort when formulated in a body lotion at 2%. The formulation reduced the flaking and cracking of skin and boosted moisturization by 33% after as little as one week. After one month, consumer panelists reported improved comfort and moisturization of the skin.
The technology also reportedly improves body skin firmness and suppleness. The firming effect manifests in as little as two weeks, according to BASF, with a two-week remnant effect after discontinuation. Skin stretchability was also improved after the first month of use.
Finally, PeptAIde 4.0, when applied to a shampoo at 2%, can restore scalp health and reduce hair fiber damage. It can also lower scalp pH by 0.4 units—the difference between a sensitive and non-sensitive scalp.
Pollution Defense: New Innovations
Silab's Neurofense addresses the impacts of climate and pollution on sensitive skin. Neurofense is an eco-designed and bio-inspired soothing concentrate derived from the roots of red sage, a Chinese medicinal plant that is reportedly highly resistant to the cold. The technology is claimed to neutralize neuronal hyper-reactivity by inhibiting TRPV1, the key receptor for sensitive skin; restore the quality of the cutaneous barrier; and reduce skin inflammation. In vivo models reportedly show that Neurofense improves the tolerance threshold for sensitive Caucasian and Asian skin exposed to the cold or pollution.
Mimiskin, from BASF Care Creations, is a biodegradable film-forming technology based on lipid particles, which serves as a polymer alternative. It can be applied to a range of facial creams, serums, mists and primers.
The ingredient mimics human skin by shifting melting points from 32°C to 38°C upon application to the skin, making it compatible with the natural hydrolipic skin layer. Mimiskin offers a breathable barrier via orthorhombic lateral packing, making it appropriate for sensitive skin.
According to BASF, the technology reduce the penetration rate of debris and certain pollutants by about 60%, compared to a benchmark. When exposed to warmer water, it can rinse off more debris. It also offers more moisturization over an eight-hour period, compared to a glycerin-based benchmark. It has also improved skin radiance and reduced skin roughness and scaliness.
Finally, in sensory tests, Mimiskin was reportedly less sticky, had quicker absorption and a lighter feel compared to film formers on the market. This allows the technology to be "mask proof," while avoiding unpleasant sensory effects.
Elsewhere, Mirexus Inc. has developed a natural solution called EnerZea (INCI: Zea mays (corn) kernel extract) to provide anti-inflammatory activity by protecting the skin against and repairing damage caused by stress and the urban environment.
The technology is extracted from non-GMO sweet corn via a physical extraction and purification process.
According to Mirexus, EnerZea fights oxidative stress, feeds the skin to maintain its barrier function, and soothes and maintains skin health and appearance under harsh conditions. The ingredient has shown rapid efficacy against various pollutants and other external factors, per the supplier. Typical usage levels range from 0.5-5.0%, depending on the application and desired effect. The active is an aqueous extract, which is readily soluble in water.
EnerZea can be used in a range of cosmetics and personal care applications for not only anti-inflammatory benefits, but also to enhance moisture retention and the skin's condition. Examples include: moisturizing creams, lotions, gels, sprays, and masks; nourishing serums for dry and sensitive skin; acne treatments; aftershaves; sun and after-sun care; and hair and scalp treatments.
Coconut Foaming
Pureact SNDT-65 CO (INCI: sodium cocoyl isethionate (and) myristic acid) by Innospec enables formulators to create mild and smooth beauty bars to benefit skin or hair. The ingredient is based on raw materials sourced from coconut and offers foaming capabilities and ease of use. Pureact SNDT-65 CO balances skin's pH and can be used in facial cleansing bars, especially for acne-prone and sensitive skin types.
Due to its gentleness, the bar can also be used with shaving pastes. In hair care, it gently cleanses and offers a sustainability claim for modern product formats.
In addition, Pureact SNDT-65 CO is compatible with traditional manufacturing equipment, produces "grit-free" bars, is customizable with functional ingredient additions, is 86% naturally derived and is a solid product that reduces water usage, plastic packaging and transportation cost.
Warming & Slimming
Aneco has announced the launch of its latest ingredient, AC-VBE (INCI: vanillyl butyl ether), a nearly transparent, mild and long-lasting warming agent with a vanillin aroma that can be implemented in personal care products. According to the company, the warming, which is several times stronger than that of general pepper extract, speeds the burning of subcutaneous fat to help slim the body down by increasing body temperature and promoting microcirculation.
Aneco also produces AC-VBE in a one-step synthesis method by reacting directly with butanol, which is reportedly why the ingredient contains fewer impurities and is less irritating than some benchmarks.
Hemp for Sensory
Cannabisamidopropyl hydroxysultaine, offered by Colonial Chemical as ColaTeric HBS, is produced exclusively from whole hemp seed oil. It also contains glycerin as a by-product. The hemp seed oil in ColaTeric HBS contains no THC or CBD and is therefore compliant with global standards for hemp oil products.
Hemp seed oil consists primarily of very long chain triglycerides (C18), with its hemp seed derivatives providing enhanced benefits in terms of viscosity boosting, rather than for foam stabilization and foam boosting. Due to its longer chain length, hemp seed oil derivatives reportedly have a higher natural content relative to analogous coconut or palm kernel derivatives.
Battling Inflammaging
Inflammaging, a chronic low-grade inflammation that develops with advanced age, is thought to accelerate the biological aging process. A range of suppliers have acted to address this common issue.
Ultra Chemical Inc. has collaborated with Bicosome Co. to launch Bicoalgae ω3 (omega-3) (INCI: water (aqua) (and) lecithin (and) glycerin (and) Isochrysis galbana extract (and) Nannochloropsis gaditana extract (and) tocopherol (and) beta-sitosterol (and) squalene (and) phytic acid (and) sodium benzoate (and) potassium sorbate (and) citric acid) in North America to prevent inflammaging.
Bicoalgae ω3 is a natural-based product that endogenously promotes the resolution of chronic inflammatory conditions and has reportedly been clinically proven for barrier function, melanin reduction and other disorders related to inflammaging.
Bicoalgae ω3 has targeted delivery into the epidermal layer of two microalgae extracts that are rich in omega-3 fatty acids. N. gaditana is a source of omega-3 EPA and I. galbana is a source of omega-3 DHA. The ingredient has double encapsulation, which stabilizes the microalgae bioactives to help reduce common issues of discoloration or odor that has been observed with other marine-based ingredients.
Ex-vivo efficacy studies have been conducted showing the effectiveness of Bicoalgae ω3 for decreasing inflammatory cytokines IL-1β and IL-8, as well as decrease the oxidative stress as a result of exposure to blue light from electronic devices and UV-Vis. Noted in the studies, Bicoalgae ω3 decreased the level of the age-related pro-inflammatory cytokines IL-1β and IL-8 in inflamed skin by 97% and 59%, respectively, and decreased ROS up to 124%.
In vivo studies were conducted to evaluate the impact the ingredient has on conditions related to inflamed skin. Results showed an increase in skin barrier function with a decrease in melanin reduction, sunspots, red spots and pores. Positive results were also seen after clinical evaluation, patient self-assessment and aesthetic evaluation of the product in formulations.
Meanwhile, Novachem's Golden Milk (INCI: water (aqua) glycerin (and) Curcuma zedoaria root extract (and) Piper nigrum fruit extract (and) Crocus sativus flower extract) is said to help with inflammaging. Natural ingredients such as turmeric, black pepper and saffron are used in traditional and ayurvedic medicine in Asian countries and are reportedly known for their anti-inflammatory action, improvement in circulation and soothing properties. Based on these ingredients and so-called functional medicine, Novachem has created Golden Milk, a cosmetic active of natural origin standardized in curcumins.
Golden Milk's curcumins and curcuminoids offer anti-inflammatory benefits and regenerative, soothing and antioxidant properties. These, in turn, reportedly reduce and prevent signs of premature aging associated with micro-inflammation, increase skin resistance against external aggressions, and improve hair absorption.
Golden Milk helps to inhibit the production substances such as phosphorylase kinase (PhK), which produces cytokines (pro-inflammatory substances); cyclooxy­genase (COX-2), which promotes inflammation; and metallop­roteinase (MMPs), which degrades and inhibits the production of collagen and elastin.
By inhibiting micro-inflamma­tions, skin and scalp imbalance can be avoided. As such, Golden Milk can decrease burning, irritation, redness and/or signs of premature aging in the skin and hair; sensitive skin; and the partial/total inactivation of the hair bulb and growth of weak and fragile hair.
Natural Acne Defense
With the rise of "maskne," new technologies for battling acne are certainly welcome. Active Micro Technologies has a new patent pending on its Leucidal Liquid (INCI: Leuconostoc/radish root ferment filtrate) antimicrobial that displays activity against acne. The ingredient is based on an antimicrobial peptide derived from fermentation technology. Lactic acid bacteria such as Leuconostoc kimchii produce such peptides as a natural defense mechanism. These peptides, known as bacteriocins, are composed of a relatively short amino acid sequence (<50) that correspond with microbial membranes and cell walls of competitive microbial species.
Once the peptides have associated with the cell, they create pores that interfere with the cell's ability to regulate the osmotic balance between itself and its external environment, eventually leading to cell death. Leucidal Liquid is thus targeted to provide antimicrobial efficacy as well as the promotion of commensal bacteria balance on the skin to help repair and prevent the visible signs of acne.
Because peptides have also been found to provide skin moisturi­zation properties, Leucidal Liquid was used in a comparative study to evaluate its ability to provide cosmetic benefits in addition to the demonstrated antimicrobial function. A skin moisturi­zation study was performed using a generic cream base compared with the same cream base containing 1% Leucidal Liquid. Results showed the addition of the liquid provided a 10% increase in moisturization.
Based on these results, the company proposes the addition of this ingredient to formulas provides formulators not only the opportunity to use the natural antimicrobial properties of Leucidal Liquid, but also its ability to provide moisturizing benefits to the cosmetic formulation. These properties make it ideal for applications addressing numerous skin and scalp conditions.
U.S. Patent 10,159,708 describes this ferment filtrate as a method for treating acne, allowing cosmetic formulators to utilize the antimicrobial benefits for upholding formula integrity as well as improving the condition of acne-prone skin. The new U.S. Patent Application 16/205,883 presents an anti-acne composition consisting of this fermented product at 5% to 20%; water at 75% to 95%; and at least one of: xanthan gum or an o/w emulsifier blend at 2.5% to 10%. This pending application broadens the composition listed previously for greater IP coverage.
Coconut Oil Alternative
ColaTeric BBS (babassuamidopropyl hydroxysultaine), offered by Colonial Chemical, provides similar performance to sultaines derived from coconut oil, according to the company. This newer sultaine is produced from babassu oil, a Brazilian nut oil that is grown and harvested sustainably, per the supplier. This oil is not interchanged with coconut or palm oil and therefore eliminates any confusion as to the oil source. It contains glycerin as a by-product.
Renewable Sandalwood Alternative
BASF Nutrition & Health and Isobionics have launched their first joint product, Isobionics Santalol. With a woody odor profile, the new fragrance material for perfume and personal care is reportedly a convincing alternative to sandalwood oil. Isobionics Santalol is produced via the fermentation of European-sourced corn starch. The technology is said to address the long gestation and overharvesting of natural Indian sandalwood.
Clean Swaps for Skin & Scalp
Givaudan Active Beauty has formulated S3D Powderful, an 11-ingredient water-free formula that combines Neosalyl with powdered hyaluronic acid for skin immune defense reinforcement and wound healing.
Neosalyl is a natural, organic and pure salicylic acid for the skin and scalp, offering efficacy in line with synthetic alternatives, per Givaudan. To produce the ingredient, the company extracts natural essential oil from wintergreen sourced from Yunnan Province, China. The extract comprises methyl salicylate that is filtered through a green fractionation process to transform it into Neosalyl. This brings all the benefits of the wintergreen plant into Neosalyl's dermo-purified form for skin care, where it imparts a youthful shine, and in hair care, where it offers anti-dandruff activity.
S3D Powderful was formulated with biodegradable exfoliating particles designed for sensitive skin. By adding a few drops of water to the powder, the product turns into foaming milk to apply to the face. After gently massaging into the skin and rinsing, it reveals cleaner skin and a brighter complexion.
Biodegradable Beauty
Innovations with biodegradability claims are on the rise, addressing the environmental fates of many products.
For instance, Eckart has developed a sustainable multipurpose natural ingredient, Ecofil B110 (INCI: hydroxybutyric acid/hydroxypentanoic acid copolymer), a micronized, biodegradable polymer filler. Obtained from renewable sources, Ecofil B110 is based on naturally fermented, non-genetically modified corn. It can be used as a filler and matting agent to replace microplastics in cosmetics and personal care formulas where it can hide imperfections such as small wrinkles via a soft focus effect.
Meanwhile, P2 Science, Inc. has launched a bio-derived and patented alternative to volatile silicones, built upon its Citropol platform: Citropol V5 (INCI: polycitronellol acetate (and) undecane (and) tridecane). Like the company's Citropol platform, the ingredient is derived from wood and is biodegradable and biocompatible. In addition, Citropol V5 imparts volatility and spreadability in formulas, providing a natural alternative to low-viscosity, volatile silicones.
According to P2, this volatile emollient will allow formulators to create high-performing, renewable, biodegradable products when used at levels as low as 1% in cosmetic and personal care products. The ingredient is compatible in skin care, hair care, deodorant and antiperspirant applications, and does not compromise human or environmental safety.
Lubrizol Life Science-Beauty (LLS Beauty) has introduced Sunhancer Eco SPF booster, a patent-pending, naturally derived technology that increases SPF and is compatible with both organic and inorganic sunscreen actives. According to the company, the Sunhancer Eco SPF booster is non-nano, inherently biodegradable and non-persistent in the environment. It can reduce the number of UV filters required in formulations and potentially lower a product's environmental impact while maintaining the same level of skin protection as traditional UV filter-based formulations.
Due to its size and shape, Sunhancer Eco SPF booster is designed to provide a powdery after-feel. Furthermore, the reduction in UV filter content improves sunscreen aesthetics and lightness while reducing oiliness and drag. These additional benefits make it ideal for a daily sunscreen or a multitasking moisturizer with sun protection.
BASF Care Creations has launched Lamesoft Balance (INCI: coco-glucoside (and) hydrogenated castor oil) for stabilization of rinse-off formulations, specifically for natural skin and hair care formulations. Lamesoft Balance is derived from 100% natural feedstock and acts as a natural structure enhancer in surfactant-based systems, allowing formulators to stabilize wax-based opacifiers in rinse-off applications, even in low-viscosity formulations.
Performance and sensory tests have shown the ingredient enhances the foam properties in body wash formulations and provides a perceived pleasant skin feeling. In shampoo formulations containing cationic conditioning agents, Lamesoft Balance has reportedly proven to boost the hair conditioning effect.
Lamesoft Balance meets the requirements of EU Ecolabel, Nordic Ecolabel, Bra Miljöval and is suitable for natural formulation cosmetics according to both the COSMOS and the Natrue standard.
Finally, Innospec has expanded its range of sulfate-free, vegetable-based, mild surfactants with the addition of Pureact GLT (INCI: sodium lauroyl glutamate). The ingredient is a COSMOS-approved, anionic surfactant that helps formulators create sustainable personal care products, per the company. The ingredient is 100% naturally derived, readily biodegradable and free from sulfates, 1,4 dioxane, ethylene oxide and PEG. Pureact GLT is recommended for mild and gentle body washes, and hand and facial cleaners. It additionally offers a soft after-feel.
Boosting Moisture
BASF has paired two existing ingredients—Mat-XS Bright and Hydagen Aquaporin—to support skin mattification and hydration of melanated skin, respectively. The combination addresses Black consumers' need to minimize oiliness and shine while adding hydration.
After 14 days of a Black consumer test, there was a notable decrease in oil production and shininess, while hydration in skin was increased, per BASF.
Tech-enabled Formulator
Symrise's Hogo (https://hogo.symrise.com) search and selection platform for preservation ingredients features dosage and efficacy data in an effort to simplify formulation work for cosmetic manufacturers producing face and body care, lotion, and shampoos. The platform offers access to potential combinations, efficacy data and dosage information.
Microbiome Breakthroughs
Phytofirm Biotic from BASF Care Creations is a probiotic soybean extract bio-fermented by the Lactobacillus plantarum strain, which is rich in peptides and lactic acid, with skin firming and elasticity benefits demonstrated in a clinical study. The material serves as an alternative to soy protein hydrolysate in probiotic skin care products.
In vitro and in vivo testing has reportedly shown that Phytofirm Biotic rejuvenates the youthful appearance of the skin by increasing the production of collagen I, collagen V and elastin. Clinical studies have shown that Phytofirm Biotic improves jawline thickness as measured by ultrasound, that jawline skin elasticity improved by 65% and elastic recovery "significantly" improved.
Until now, anti-dandruff formulators mainly have had three effective actives to utilize: zinc pyrithione, climbazole and piroctone olamine. A new addition by Symrise, however, offers a 100% bio-based solution, Crinipan PMC green, an anti-dandruff active that shows comparable results to these established actives.
The material is activated by the dandruff-causing yeast Malassezia itself. For this reason, the ingredient won first place for the most innovative active in the category for scalp/skin barrier/redness at the BSB 2020 Awards.
In a clinical study, the technology was shown to be effective against dandruff and to promote a healthy scalp microbiome. Applying the ingredient to test subjects with dandruff resulted in a healthier ratio of two dominant species of scalp bacteria. This finding is based on ex vivo samples that Symrise researchers took from the scalp of study participants, before and after a 30-day application of Crinipan PMC green. It was found the substance is suitable for use in many types of dandruff control and scalp care products.
Symrise has now discovered that the application of Crinipan PMC green supports a shift in bacterial balance, promoting a healthier scalp through a balance of Propionibacteria and Staphylococci.
Royal DSM has introduced its first European-made, cosmetic-grade PDO. Tilamar PDO (INCI: propanediol) with Noovista is 100% bio-sourced from non-GMO feedstocks and certified as "microbiome-friendly," according to the MyMicrobiome test for dry and oily skin areas.
Tilamar PDO with Noovista is a multifunctional, clear, transparent liquid ingredient suitable for a majority of cosmetic applications. It has been shown to be a sensory enhancer, solvent, humectant and preservative booster, per the company, all while respecting the balance of the skin's microbiome.
When tested at 2% in vitro, the results confirmed that Tilamar PDO with Noovista has a minimal impact on the diversity of the skin microbiome, respects its sensitive balance and has a negligible influence on the growth for different key organisms.
Hyaluronic Acid Innovation
Tri-K has released its skin moisturizing ingredient, Hyaclear 7 (INCI: water (aqua) (and) 1,2-hexanediol (and) sodium hyaluronate), inspired by hyaluronic acid's ability to drive hydration to the skin's natural moisturizing factor (NMF) and the dermis' extracellular matrix.
Hyaluronic acid is a naturally occurring compound found in the skin that helps maintain hydration and plumpness and is known to provide varying degrees of benefits—depending upon its molecular weight. Tri-K designed an optimized ratio of seven molecular weights of hyaluronic acid for HyaClear 7. The ingredient is a multifunctional active providing rapid moisturization to the skin while also offering long-term 24-hr moisturization.
HyaClear 7 is preservative-free and China-approved.
Scalp-soothing Innovation
The scalp is skin, so it's no surprise skin care trends have boosted consumer interest in taking care of this critical area. Scalp scrub searches online have grown more than 40% recently, according to Spated.
Symrise has introduced a solution to efficiently soothe scalp itching sensations within a few days: SymSoft Scalp (INCI: trideceth-9 (and) PEG-5-ethylhexanoate (and) water (aqua) (and) hydroxyphenyl propamidobenzoic acid).
According to Symrise, SymSoft Scalp has a mode of action regulating itching mediators to target itching at its source and ensure scalp comfort while also protecting and repairing hair fiber. Itching results from a series of neurosensory reactions based on cross-communication between skin cells and the activation of nerve endings. The ingredient modulates the activation of receptors involved in the release of itch mediators at two different levels, thus alleviating the itching sensation. Reportedly, with the use of the ingredient, the scalp feels better in five days.
SymSoft Scalp is suitable for use in shampoos, conditioners and other hair care products. It also is said to strengthen hair's resistance to damage, such as that caused by bleaching.
Green, Clean Preservation
Preservation has been a hot topic throughout the development of the clean beauty industry. Now, Schülke has two new Ecocert-verified, COSMOS-approved preservation systems to meet consumers' clean, green demands. Euxyl Eco 910 is designed for certified-natural cosmetics, where it is effective in anionic, cationic and nonionic systems. It offers a fresh citrus scent, which may be preferable in leave-on and rinse-off applications. Effisin LA natural, meanwhile, protects against bacterial contamination. Sourced from non-GMO corn, it can be used in a wide variety of personal care products.
These launches are part of the company's growing range of clean, green, safe and effective technologies, including Sensiva PA 30, Sensiva PA 40, Euxyl K 712 and Euxyl K 903, which are compliant with most certifications for providing protection for green formulations.
Meanwhile, Codex Beauty has announced the issuance of the first two patents in its intellectual property portfolio for the company's BiaComplex and PreservX ingredients. The first patent, U.S. No. 10,682,306, for BiaComplex, provides for an organic, Ecocert-approved composition capable of soothing, calming, nourishing, moisturizing and hydrating skin. BiaComplex comprises a mixture of macerated oil infusions of Calendula officinalis, Helichrysum italicum and Symphytum officinale that is blended with water infusions of Viola tricolor and Althea officinalis to reportedly form a nourishing and hydrating formula. Food-grade emulsifiers are used to combine these oil- and water-soluble ingredients. According to the company, BiaComplex is currently used in the Bia Skin Superfood product and will be incorporated into a Bia Body collection, scheduled to launch in 2021.
The second patent, U.S. No. 10,721,937, for PreservX, relates to a preservation system based on an association of naturally derived ferment- and salt-based ingredients that are not typically used as primary antimicrobial agents. In combination, they provide broad-spectrum preservation for compositions applied topically onto the skin, hair or nails, per the company. This preservation system is not only considered "food-grade," but is technically edible as well. The company reports PreservX is the only preservation system used in all of its water-containing products, including creams and gels in the current Bia and future Antü collections.
Most notably, Codex Beauty is open to licensing its innovative PreservX system to companies operating in the beauty space for skin, hair and personal care products.
Pharma-grade Pentylene Glycol
Twenty-five years after the launch of its multifunctional ingredient, Hydrolite 5 (INCI: pentylene glycol), Symrise is launching its pharmaceutical-grade pentylene glycol, Hydrolite 5P (INCI: pentylene glycol). A Drug Master File (DMF) is available for Hydrolite 5P for the pharmaceutical and dermo-cosmetic industries.
The ingredient is produced from a by-product of the sugar cane industry and thereby brings sustainable benefits from a renewable source. According to Symrise, the ingredient is suitable for sensitive skin and provides a light and elegant skin feel.
Hydrolite 5P enhances formulation esthetics and improves the skin feel of formulations; and because it can aid the product protection system, it helps reduce the number of preservatives used in a product.
Within this sustainable strategy, the company emphasizes the importance of comprehensive transparency that benefits customers and end consumers.
Boosting Performance and Reducing Costs
Gelest Inc. has announced the expansion of its hydrophobic, oleophilic and hydrophilic surface-treated inorganic pigment capacity for personal care. The surface-treated inorganic pigments and fillers, including iron oxides, ultramarines, titanium dioxide, talc and sericite, are reported to not only help reduce customers' production costs, but also improve end-product performance and durability. For example, Gelest's pigment formulations have reportedly been shown to achieve a 40% increase in wear resistance for eye shadows and foundations.
Tomato Power
Tomatoes possess unique properties relevant for beauty. For example, Praan Naturals has introduced Tomato Seed CO2 Total Extract (INCI: Solanum lycopersicum (tomato) seed extract) to its range of more than 500 certified organic and natural ingredients for personal care product development.
The ingredient is obtained by pressurized supercritical fluid extraction using CO2 as the solvent. As the company explains, this method effectively extracts all the beneficial lipophilic constituents present in the tomato seeds, such as lycopene, vitamin E and essential fatty acids.
Once the extraction process is complete, the CO2 dissipates back into a gaseous state and the extract then undergoes molecular distillation to remove any unwanted components. The CO2 extraction process reportedly exposes the extract to far less heat during production than even a cold-pressed oil, leading to a reduced risk of oxidation and a much more prolonged and stable shelf life.
The composition of the resulting Tomato Seed CO2 Total Extract is nourishing and moisturizing, per Praan, and can be used for various personal care applications. According to the company, the ingredient is suitable for all skin types and is especially suited for formulations intended to soothe, protect and support sensitive or aging skin. The active absorbs quickly, leaving the skin looking more youthful and hydrated.
Meanwhile, Green Acre has launched a patent-pending ingestible beauty product, Tomesoral. Tomesoral is a proprietary heirloom white tomato powder that is rich in phytoene and phytofluene, as well as lutein and zeaxanthin to boost the body's glutathione (GSH). Reportedly, Tomesoral was shown to act as a catalyst to glutathione production by stimulating the expression of glutathione reductase. According to Green Acre, the enhanced production of GSH provides a beauty, resilience and wellness solution with multiple skin and health benefits.
Per the supplier, this colorless carotenoid absorbs light in the UV range. Clinical studies of tomato-based ingestible products rich in phytoene and phytofluene exemplified protection against sun exposure and reduced UV-induced erythema.
Next-level UV Defense
Ultra Chemical has highlighted Bicotene Complex (INCI: lysolecithin (and) beta-carotene (and) water (aqua) (and) lecithin (and) hydrogenated phosphatidylcholine (and) potassium sorbate (and) tocopherol (and) squalene (and) sodium benzoate (and) phytic acid (and) beta-sitosterol (and) citric acid (and) Glycine soja (soybean) oil (and) Daucus carota sativa (carrot) extract) for protection before, during and after UV exposure.
Bicotene Complex delivers pro-retinol deeply into the skin layers to protect against damage by UV, blue light, visible light and IR, and to prevent the main causes of photoaging. The ingredient also delivers beta-carotene to specific skin layers to prevent oxidative stress, and DNA and collagen damage due to sun exposure.
According to Ultra Chemical, Bicotene Complex neutralizes free radicals before UV exposure, blocks free radical formation during exposure and improves skin recovery from oxidative stress after exposure as well—offering long-wear benefits.
On a cellular level, Bicotene Complex protects cell membranes before and during UV exposure and repairs the cell membranes when applied after exposure.
The ingredient also stabilizes the delivery of beta-carotene, which is important because beta-carotene is a natural protector against free radicals and is a precursor for vitamin-A production, eventually leading to pro-retinol. Reportedly, pro-retinol does not cause sensitization the way other retinoids do and can be used in products for daytime and year-round wear.
Meanwhile, BASF Care Creations' Z-Cote HP1 (INCI: zinc oxide (and) triethoxycaprylylsilane) is an inorganic broad-spectrum filter for UVA and UVB wavelengths. The ingredient delivers UV protection and photosta­bility with the added benefit of combating free radicals. The non-greasy, preservative-free solution synergizes with organic UV filters and functions in both the oil and water phases.
Z-Cote HP1 also demonstrated high broad-spectrum performance in vitro, safety for use in both adults and children, and high efficiency. The company reports the material meets the U.S. Food and Drug Administ­ration's criteria for broad-spectrum protection.
The Z-Cote range offers formulators a choice of formats to optimize performance according to formulation needs. The ingredients are available in powders, pourable dispersion, nano, non-nano, coated and uncoated forms.
Well-aging Breakthroughs
Provital has developed Wonderage, a well-aging natural active ingredient derived from monk fruit that balances the epigenetics of mature skin for natural beauty. According to Provital, Wonderage has been shown to improve the dermal structure by boosting endogenous hyaluronic acid and strengthening collagen fibers. It also revitalizes the appearance of mature skin in terms of luminosity, hydration, density and wrinkle reduction on the eye contour and neck areas.
In testing, 67% of volunteers who used the ingredient reported feeling "delighted," which therefore improved their well-being, according to the neuro-study conducted using artificial intelligence. Other benefits include balancing the epigenetics of mature skin, restoring radiance, combatting tech neck syndrome (the act of stressing muscles while using phones, tablets and computers, resulting in neck and shoulder pain, stiffness, soreness and wrinkles) and harmonizing emotional capital for a natural look
The ingredient is halal- and COSMOS-certified, vegan and China IECIC list compliant.
Meanwhile, University of California, Davis (UC-Davis) researchers published a placebo-controlled clinical study on the benefits of Sytheon's Synoxyl AZ (INCI: acetyl zingerone) in the Journal of Cosmetic Dermatology. Results showed it can decrease wrinkles and other aging factors, as well as skin sensitivity.
Sytheon collaborated with UC-Davis researchers on the double-blind, placebo-controlled, randomized clinical study. Results showed a significant decrease in: average wrinkle severity (p = 0.019; mean = 25.7% change); total wrinkle volume (p = 0.003; mean = 30.1 % change); pigment intensity (p = 0.021; mean = 25.6% change); and redness intensity (p = 0.035; mean = 20.7% change) in the Synoxyl AZ group after eight weeks of treatment, compared with the placebo.
As reported in the study, the acetyl zingerone was well-tolerated with daily use. No itching, burning or stinging was noted by study participants. Additionally, treatment with the ingredient maintained skin's microbiome diversity with a > 20% increase in the skin-friendly Staphylo­coccus epidermidis.
As previously reported, Synoxyl AZ is a multifunctional ingredient that works as a moisturizer, antioxidant and selective chelator. The ingredient incorporates both proactive and reactive function­alities to provide protection and treatment of skin damage caused by continual exposure to the sun, pollution or blue light. Synoxyl AZ's molecular structure is said to provide quick and long-lasting benefits by physically quenching and scavenging ROS with high efficiency, as compared with conventional antioxidants.
Reportedly, Synoxyl AZ is also more photoche­mically stable than many conventional antioxidants. The ingredient can be used in skin care formulations alone or in combination with conventional antioxidants to obtain a higher magnitude of benefits.
Elsewhere, Lipotec Active Ingredients has released an "all-in-one" peptide for anti-aging, Argireline Amplified (INCI: water (aqua) (and) acetyl hexapeptide-8 (and) sodium benzoate). This new peptide targets expression wrinkles with activity toward post-expression relaxation and other anti-aging effects.
According to Lipotec, this ingredient is designed and produced according to the principles of green chemistry. As an evolved form of Argireline, the Amplified version helps target expression wrinkles with higher activity and for relaxed effects on the skin; it is also a multifunctional ingredient that visibly transforms tired, dull, aging skin into a glowing and youthful complexion.
Argireline Amplified displayed improved efficacy results compared to its precursor in attenuating expression wrinkles. In a study by Lipotec, muscle activity was evaluated in vitro in 3D bioprinted muscle models in collaboration with a team of experts. The ingredient showed expanded functionality to all levels of the skin, improving age-associated changes in all skin layers for a higher quality of radiance or facial volume. As reported, the ingredient was noted to have skin appear much more youthful within five days with 5% of Argireline Amplified.
Other benefits noted were decreased skin roughness, fine lines visibly minimized, better skin isotropy, lower skin fatigue, improved firmness and elasticity, and a lifting effect on the skin. The multifun­ctionality and efficacy of Argireline Amplified peptide address the main demand behind minimalist beauty—fewer but harder-working products to shrink the daily beauty routine while making it more sustainable.
Marine Beauty
Ocean-derived technology is increasingly attractive to consumers in the era of "blue" innovation. For instance, Marinova's Maritech ingredient line leverages fucoidan, a naturally occurring compound found in brown seaweed. The ingredient offers benefits for both the skin care and nutricosmetic categories.
Marinova's two pure fucoidan skin care ingredients have different benefits and bioactivities. Maritech Bright (INCI: Fucus extract) is a certified organic fucoidan polyphenol ingredient extracted from Fucus vesiculosus seaweed. This ingredient was developed specifically for topical skin brightening and anti-aging formulations.
Marine polyphenols and fucoidans naturally protect Fucus vesiculosus against a range of external stresses, including UV damage and marine-borne pathogens and toxins. Maritech Bright delivers these benefits by providing antioxidant activity to protect skin from the damaging effects of free radicals.
In comparison, Maritech Reverse (INCI: Undaria pinnatifida extract) has soothing, protecting and anti-aging properties. This ingredient is extracted from Undaria pinnatifida seaweed to capture its protective benefits in one natural, soothing ingredient designed to maintain the youthful appearance of skin by protecting its building blocks and enhancing dermal condition.
Fucoidan extracts satisfy consumer expectations on multiple fronts. Fucoidan extracts are natural, sustainable and their cruelty-free status aligns with brands built around ethical sourcing and social responsibility. Marinova uses proprietary extraction methods utilizing green chemistry techniques to produce pure, certified organic fucoidan with global regulatory acceptance.
Both of these specialty fucoidan extracts have been designed specifically for topical applications and are supported by in vitro and human clinical testing. According to the company, the ingredients are shelf-stable for up to five years, water-soluble and easy to formulate. They are ideally suited for inclusion in creams, sprays and face masks.
Aside from topical applications, fucoidan producers are offering multifunctional extracts to the nutricosmetic category.
Clinically tested and with reportedly twice the antioxidant power of vitamin C, Maritech Synergy (INCI: Fucus vesiculosus extract) is an example of a fucoidan ingredient with benefits spanning from gut health to immune function. In addition, it is reported that the ingredient can be used to deliver antioxidant, anti-aging and anti-inflammatory benefits.
Meanwhile, Codif has created its most recent skin care ingredient, EPS Seaglow (INCI: water (aqua) (and) saccharide isomerate (and) sodium benzoate (and) citric acid) to make every day a "good skin day." Through its activities focusing on a radiant effect and even skin tone, the ingredient can boost consumer optimism and self-esteem.
Skin vascularization is altered during aging due to a progressive decrease in the formation of new blood vessels, leading to a paler complexion. Because of EPS Seaglow's specific composition of sulfated groups and by promoting cutaneous vascularization, the ingredient is able to revive the skin's natural rosy tone for a brighter and fresher complexion.
According to Codif, in clinical tests, EPS Seaglow exhibited an appearance of fresher and brighter complexion by 12%; a rosy tone effect was observed by 90% of volunteers; and compared to a placebo, it was noted the ingredient boosts optimism 6× more and boosts self-esteem 2× more.
EPS Seaglow was obtained from marine microorganisms isolated in Brittany and then purified by a green and sustainable transformation process. The ingredient is also water-soluble, COSMOS-approved, BSE-free, GMO-free and conforms to cosmetics regulations in the European Union, United States, Japan and China.
It is recommended that the ingredient is to be used at 0.4% in liquid format for a radiance day cream, a regenerating night serum or a global antiaging treatment. It is also advised to formulate at less than 50°C.
Male Grooming
Male grooming is a perennial growth opportunity for the beauty industry. A recent BASF formulation suite from BASF Care Creations, Free the Beard, addresses the needs of men who have grown beards during lockdown, offering solutions for "low maintenance" care.
The formulations include the Tri Wash Cleanser, a multifunctional product that moisturizes and conditions beards, hair and bodies. Patch20 delivers the moisturization, while the company's surfactants deliver the mild cleansing and foaming action.
The Beard Repair Lotion anti-pollution formulation prevents micro-particle adhesion with the inclusion of Puricare and soothes the skin via the addition of Phytosoothe. Finally, the "Keep your Beard" Thickener conditions with conditioning polymers such as Luviquat Supreme and protects against hair fall with the inclusion of Trichogen Veg.
Engaging the Senses
Within personal care, textures like jellies, putties and sugar cube exfoliators cater to consumer desires for engaging the senses. This has led to Clariant's recent line, Fantasy Formulations, of brightly colored, metallic and glitter formulations in various formats. Edition 4 of Clariant's Fantasy Formulations includes a primer jelly, exfoliating cubes and hair and body gel.
The Insta-Ready Smoothing Primer Jellye formula ensures a grip effect for makeup to stay on the face and contains hydrating and collagen-boosting actives to improve the complexion long-term. The jelly texture is able to apply evenly, easily and offers a "fresh" sensation.
The Cosmic Glitter Hair and Body Gelf moisturizes the skin and stimulates hair stem cells to prevent hair loss. This lightweight gel infuses face, body and hair with glitter that creates a strobing effect due to the clear glitter. According to the company, the gel is easy to apply evenly and rinse-off and has minimal glitter fallout to prevent mess.
Finally, the Crushed Candy Exfoliating Cubesg bring an exfoliating ritual to body care; one waterless cube is enough to exfoliate and nourish the whole body, per the supplier, transforming into a creamy foam that leaves skin silky and glowing. The cubes also feature an RCI of 96%, contain COSMOS-certified ingredients, and are free from sulfates, silicones and synthetic fragrances.
Ingredient technologies are also evolving to further improve sensory experiences while offering the naturalness required by many clean beauty brands and consumers. For instance, Granpowder BBP-700 from Grant Industries is a 100% naturally derived, bio-based powder comprising a fused fermentation and amino acid derivative composite to improve a variety of personal care products.
Granpowder BBP-700 provides sensory improvement to skin care, body care, color cosmetics and sun care formulations with effective low use levels of 1-5% and has a particle size average of 2-10 μm.
For sun care, the ingredient can reportedly remove the greasy feel from organic UV filters and in anti-aging products, it offers a perceived "soft-focus" look on the skin. Granpowder BBP-700 compliments naturally derived elastomer technologies in and is suggested by the company to be used together in formulations for optimal performance.
Granpowder BBP-700 is GMO-free, COSMOS-approved, ECHA compliant and has been proven in company studies of its biodegradability, via ISO standards.
Meanwhile, Actera Ingredients has unveiled four natural cosmetic ingredients: TeraGel, TeraSolve, TeraTexture and Terasorb. TeraGel (INCI: Furcellaria lumbricalis extract (and) Solanum tuberosum (potato) pulp extract) is a thermo-reversible, thixotropic natural gelling agent for skin care based on red microalgae and potato pulp. It supports product claims for sustainability and serves as a rheology modifier and thickener in applications including after-sun care, conditioners, creams, emulsions, fresheners, gels, jellies, lotions, milks and moisturizers. It is recommended at use levels of 1.0% to 5.0% and is anionic in nature.
TeraSolve (INCI: glycolipid (and) capryl/caprylyl glucoside (and) sodium cocoyl glutamate (and) olive oil polyglyceryl-6 esters) is a natural solubilizer for fragrances, essential oils and lipophilic actives. It reportedly exceeds the performance of synthetics, e.g., polysorbate-80 and PEG-40 hydrogenated castor oil, and is ideal for hydrating toners, micellar waters, essences and refreshing mists for hair and skin.
TeraTexture (INCI: Pisum sativum peptide (and) sodium lauroyl lactylate (and) magnesium stearate (and) trisodium citrate) is a texturizer based on a protein emulsion technology. It is recommended for use in one-pot systems for making serums, milks and lotions that feel sophisticated and are 100% natural.
Finally, TeraSorb (INCI: Solanum tuberosum (potato) starch) is a plant-based absorbent and texturizer whose unique amylopectin properties reportedly drive high performance in deodorant applications and skin care. Benefits include: high efficacy to absorb sweat and oils; clean label and non-synthetic; and easily dispersible in water or oil phases.
The texture is said to enhance skin feel and reduce greasiness for better textures. Swelled, it forms a thermo-reversible gel that enhances rheology and stability. Regarding performance, TeraSorb binds to water and water-soluble materials quickly, absorbing more water and water-soluble materials than conventional native starches.
Elsewhere, AGC Chemicals has released research demonstrating its microspherical silica gels in personal care product formulations can improve performance properties by extending shelf life, imparting a softer feel and reducing shine.
To test for softness and smoothness, MIU (friction coefficient) and MMD (smoothness) parameters were utilized. These showed that Solesphere enhanced formulation slipperiness and smoothness versus plastic beads, even after drying.
The company explained that when plastic beads are touched, they can deform due to their softness. This increases the contact and frictional force between the beads. On the other hand, silica beads are hard and do not deform, and since they maintain their spherical shape, the spheres improve rolling on the skin.
Sebum absorption also was assessed. As sebum secretion accumulates, two things happen: light reflection is reduced and shiny spots form—and according to the company, too much sebum can cause makeup to collapse/break up. With this, AGC tested Solesphere's sebum absorption with a sebumeter in four male subjects.
After washing their faces, the subjects immediately entered a room held at a constant 68°F and 55-60% RH. After 30 min, two 1.0 mg samples were applied to the forehead, one containing Solesphere and one without. Sebum was measured for 10 sec after 30 min and after 150 min. The results showed Solesphere decreased sebum outflow.
Analysis of sebum absorption using a gloss meter showed Solesphere better prevented shiny spots from forming, compared with plastic beads. Due to a high pore volume, the silica gel spheres can absorb considerable sebum, which helps makeup last longer.
In relation, the effects of Solesphere in lipsticks were assessed. The ingredient improved the sensory properties and formulation stability of lipstick. Adding the silica microspheres to the formulation also decreased its glossiness, providing a matte effect, and provided some physical stability.
Finally, the sensory benefits of Solesphere were evaluated in sunscreens. The microspherical gels moderated stickiness by imparting high slipperiness and smoothness into both oil- and water-based formulations. Regarding the feel, compared with different bead fillers, Solesphere provided higher slipperiness and smoothness, and hard particle and point-contact. These effects are reportedly due to its higher specific volume and more particles per unit weight.
Finally, Elkem Silicones' elastomer gel Puresil ORG 01 (INCI: C13-15 alkane (and) dimethicone/vinyl dimethicone crosspolymer) is the 2020 winner of the Ringier Technology Innovation Award for personal care. After a professional evaluation by independent experts and online voting by industry professionals, Elkem Silicones elastomer gel Puresil ORG 01 won the "Effective Ingredients-Innovation Award."
Puresil ORG 01 is an eco-friendly silicone elastomer gel with its carrier fluid being derived from sustainable and renewable sugarcane. The C13-15 alkane is made from the fermentation and hydrogenation of sugarcane, leading to a 100% carbon conversion from a natural source, according to the ISO16128 standard. The carrier fluid of Puresil ORG 01 is non-volatile, easy to spread and features a light sensory feel with quick absorption in the skin. The ingredient can be used as an alternative to elastomers delivered in cylcopentasiloxane.
Furthermore, the ingredient's sourcing and processing were designed to maximize sustainability. The sugarcane in the ingredient requires low water irrigation; is sourced 2,000 km away from the Amazon rainforest to respect biodiversity; and its bagasse is used for electric cogeneration to further minimize the carbon footprint.
Puresil ORG 01 elastomer gel features particles sizes that are 5-10× smaller compared to the leading benchmarks. It was analyzed by Elkem that this resulted in better film-forming, even coverage and beauty-enhancing efficacy and formulation benefits, such as a light, powdery feel without negative balling effect; delivering wrinkle masking and minimizing the appearance of fine lines; SPF boosting; and efficiency in thickening w/s and o/w emulsions.
Boosting the Skin Barrier
Berg + Schmidt's BergaCare SmartLipids Ceramide is a transport system for lipophilic actives that are embedded in a defined matrix of solid and liquid lipids. In finished products, the materials reportedly stabilize and protect active ingredients. This can allow the active substance to diffuse into the skin over a defined period.
The result is increased bioavailability and good adhesion to the skin for an efficacy boost. In addition, the cholesterol and fatty acids found in ceramides can simulate the skin barrier.
Captions/Footnotes:
awww.researchandmarkets.com
b"Novel Topical Application of a Postbiotic, LactoSporin, in Mild to Moderate Acne: A Randomized, Comparative Clinical Study to Evaluate its Efficacy, Tolerability and Safety" by M. Majeed et al., was recently published in the journal Cosmetics (Cosmetics 2020; 7(3): 70); https://doi.org/10.3390/cosmetics7030070.
BASF has created a range of concept formulations highlighting the needs of consumers amid the pandemic: scalp care, moisturizing lip care, once-a-week hair cleansing, microbiome balance, hand care and pollution defense.
Lubrizol Life Science–Beauty (LLS Beauty) has introduced Conscious Makeup, a collection of nature-based formulations that have high performance while minimizing the impact on the environment.
c"Skin Protective Activity of LactoSporin—the Extracellular Metabolite from Bacillus coagulans MTCC 5856," by M. Majeed et al. (Cosmetics 2020, 7(4), 76); https://doi.org/10.3390/cosmetics7040076
The Inkey List's Alpha Arbutin Brightening Serum features 2% alpha arburtin.
JD Hydro Boost, from Jojoba Desert, provides a deep moisturization effect, aiding in the repair of skin cells, reduction of wrinkles and balancing of the skin microbiome.
To show off its New Red 1805 pigment, Givaudan formulated S3D Désir, a red lip beautifier.
Omya has a range of natural cleansing agents that can be applied in a range of applications, including bar soap, toothpaste, tooth tabs and handwash tabs.
PeptAIde 4.0 from BASF Care Creations reportedly helps protect against aging and chronic low levels of inflammation resulting from diet, stress, polluted air, poor sleep practices, lack of exercise and more.
Silab's Neurofense addresses the impacts of climate and pollution on sensitive skin.
BASF's Mimiskin mimics human skin by shifting melting points from 32°C to 38°C upon application to the skin, making it compatible with the natural hydrolipic skin layer.
Battling inflammaging, a chronic low-grade inflammation that develops with advanced age, is a critical element of well-aging.
Pureact SNDT-65 CO by Innospec enables formulators to create mild and smooth beauty bars to benefit skin or hair.
Givaudan Active Beauty has formulated S3D Powderful, an 11-ingredient water-free formula that combines Neosalyl with powdered hyaluronic acid for skin immune defense reinforcement and wound healing.
With the rise of "maskne," new technologies for battling acne are certainly welcome.
BASF Nutrition & Health and Isobionics have launched their first joint product, Isobionics Santalol, an alternative to Indian sandalwood oil.
Symrise's Hogo platform is designed to simplify the identification and selection of preservation materials.
dhttps://www.spate.nyc/beautytracker
BiaComplex is currently used in Codex Beauty's Bia Skin Superfood product and will be incorporated into a Bia Body collection, scheduled to launch in 2021.
Black consumers lack options that hydrate the skin while minimizing oiliness and shine.
Tomato seeds contain critical materials such as lycopene, vitamin E and essential fatty acids.
Phytofirm Biotic from BASF Care Creations is a probiotic soybean extract bio-fermented by the Lactobacillus plantarum strain, which is rich in peptides and lactic acid.
Symrise has introduced a solution to efficiently soothe scalp itching sensations within a few days: SymSoft Scalp.
New UV defense technologies are offering multifaceted protection from blue light, UVB and more.
eKey ingredients included are Aristoflex Velvetc (INCI: polyacrylate crosspolymer-11); PolyTensor (INCI: fructan (and) hyaluronic acid (and) Laminaria japonica extract (and) levulinic acid (and) pentylene glycol (and) sorbitan caprylate (and) water (Aqua) (and) yeast beta-glucan); Fuligo (INCI: water (aqua) (and) pentylene glycol (and) Sargassum fusiforme extract); and MultiEx Humid-Max Plus (INCI: glycerin (and) water (aqua) panthenol (and) pentylene glycol (and) polyquatermium-51 (and) sodium PCA (and) sodium hyaluronate (and) sorbitol (and) trehalose (and) urea).
fKey ingredients included are Aristoflex Tac (INCI: ammonium acryloyldimethyltaurate/carboxyethyl acrylate crosspolymer); Emortal Pep (INCI: Pisum sativum (pea) peptide (and) propanediol (and) water (aqua)); and MultiEx Humid-Max Plus.
gKey ingredients included are refined murumuru butter; Plantasens Emulsifier HP30 (INCI: glyceryl stearate (and) cetearyl alcohol (and) sodium stearoyl lactylate); GlucoTain Plus (INCI: capryloyl/caproyl methyl glucamide (and) lauroyl/myristoyl methyl glucamide); GlucoTain Sense (INCI: sunfloweroyl methyl glucamide); Plantasens Emulsifier SFO (INCI: sunflower seed oil sorbitol esters); and BioDTox (INCI: propanediol (and) bioflavonoids (and) Brassica oleracea italica (broccoli) extract (and) Aloe barbadensis leaf extract).
Crushed Candy Exfoliating Cubes from Clariant bring an exfoliating ritual to body care; one waterless cube is enough to exfoliate and nourish the whole body, per the supplier, transforming into a creamy foam that leaves skin silky and glowing.
Berg + Schmidt's BergaCare SmartLipids Ceramide is a transport system for lipophilic actives that are embedded in a defined matrix of solid and liquid lipids.