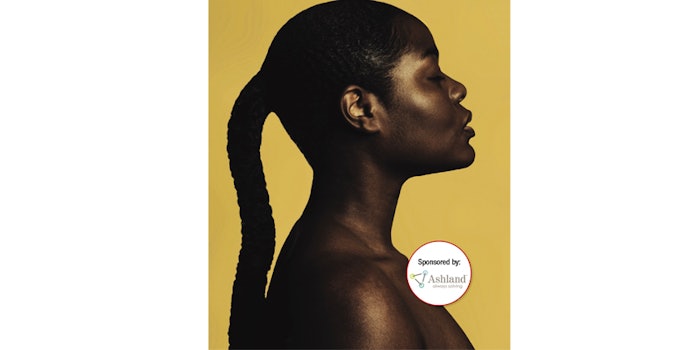 Further reading: Beauty Ingredient Trends 2021, Part 1 (March 2021)
Featured in this article…
Active Concepts
Amyris
Ashland
BASF Colors & Effects
Biocogent
Clariant
Conagen
Croda
DSM
Down Under Enterprises
Emerald Kalama Chemical
Exsymol
FZCO
Gattefossé
Givaudan Active Beauty
Grant Industries
Imerys
Inolex
Jeen International Corp.
Jojoba Desert
Kuleana
Mibelle Biochemistry
Native Extracts
P2 Science Inc.
Rahn
Sensient Cosmetic Technologies
Seppic
Shin-Etsu
Silab
Stephenson
Sun Deep Inc.
Vantage
Beauty innovation in 2021 and beyond will be driven by consumer attitudes toward "clean" formulations, sustainability, functionality/efficacy and product experience.
To illustrate the complexity of considerations facing brands, Sundeep Gill, Pharm.D, cofounder of Sun Deep Inc., has noted that one of the "holy grail" goals for some clients is truly palm-free beauty. He added that it often requires a deep dive to determine whether all raw materials within a formulation are truly palm-free.
Not only is palm's absence difficult to verify, creating efficacious and performative palm-free beauty products is an ongoing struggle.
The palm oil issue shows just how important tracing back to source has become, said Gill. This includes scrutiny of working conditions and other impacts for local/grower communities. For instance, if a great natural material is harvested from the ocean, brands are increasingly asking how the harvesting is conducted, by whom and under what conditions.
Wildcrafting/foraging can be a useful means of establishing ethical supply chains, said Gill. He added that such programs can come complete with a great supply chain story for participating brands.
Gill warned, however, that greenwashing continues to be a concern. For instance, he said, the prevalence of free-of claims may have rendered them less relevant.
Most notably, consumers have shifted their focus from ingredients to packaging. Inquiries typically reserved for ingredients have emphasized the importance of packaging, including paper-based and sugarcane-based bottles and other eco-friendly solutions that can stand out from the pack.
In Gill's perspective, the sustainability of packaging will soon be as important as free-of claims, including the percentage of recycled material used and similar metrics.
Meanwhile, with the rise of clinical skin care, increasing focus is being placed on clinical studies—particularly standardized materials with clinical studies and physiological endpoints. Gill said advancements in clinical study technologies have lowered the barrier for entry, allowing for clinical studies to be used even for internal benchmarking mid-development.
As these considerations show, the landscape for beauty innovation is complex, placing new demands on ingredient-driven innovation. Here, in the second part of our ongoing ingredient series, we round up some new and notable launches that point to larger trends in the industry.
Upcycled Beauty
When Whole Foods Market's trends council have unveiled its annual list of the top clean beauty trends for 2021, upcycled beauty was a top-five pick. The council highlighted the repurposing of ingredients in beauty, including coffee grounds, discarded apricot stones and leftover argan shells, particularly in skin care.
According to data cited by Givaudan Active Beauty, 69% of consumers already find beauty products containing upcycled or recycled ingredients appealing, a sentiment that rises in countries such as Brazil (80%) and China (74%).
The company recently launched Omegablue (COSMOS-certified, China- and vegan-compliant), a skin repair ingredient upcycled via a CO2 extraction process from wild bilberry (Vaccinum myrtillus) seeds.
The seeds contain as much as 20% linoleic acid (omega-6) and α-linolenic acid (omega-3), compounds known to improve hydration and skin barrier functionality. The upcycled ingredient therefore reportedly reverses the results of lipid barrier damage, including skin dryness, irritation and desquamation.
In one test of Omegablue against surfactant-induced depletion, the ingredient reportedly restored skin barrier function to the affected area within three days. The material can also decrease erythema severity associated with psoriasis by 27% and reduce scale formation by 28% within four weeks.
On eczema-challenged skin, erythema severity is said to have decreased by 37.5%, while the itch rating declined by 42.8%. Additionally, the PASI (Psoriasis Area Severity Score) and EASI (Eczema Area Severity Score) have been shown to decline by 27% and 35%, respectively.
Givaudan formulated Omegablue into S.O. Smooth, a conceptual shower oil that both cleans and protects the skin from external aggressions. The formulation also comprises nourishing chia oil.
Plant-powered Makeup
Grant Industries' naturally derived and COSMOS-compliant GranSense elastomer offers enhanced compatibility with polar materials such as natural oils and organic sunscreens. And, by pairing the technology with biobased and COSMOS-/ECHA-compliant GranPowder BBP-700 and GranSperse pigment dispersions, brands can offer consumers plant-powered makeup.
In formulations, Granpowder BBP-700 provides sensory improvements to formulations at use levels as low as 1-5% (average particle size: 2-10 μm). It can also enhance soft-focus effects.
Eco-friendly Water Resistance
Ashland's Antaron ECo gel (INCI: ethylcellulose) reportedly provides easy incorporation of nature-derived water resistance in sunscreens and offers a lighter feel ideal for gel, lotion, milk or spray formulas. It can also be applied in daily moisturizers, primers, foundations, BB/CC creams, lipsticks and eye products.
Antaron ECo gel is a globally compliant film-former that is based on sustainably sourced wood-derived cellulose. For easy formulating, this ethylcellulose can be incorporated into a biodegradable sun care solvent. The resulting gel can be included in a formula and, therefore, save energy for formulators during production.
Energizing the Hair
Mibelle Biochemistry's SantEnergy (INCI: Eriodictyon californicum extract (and) propylene glycol (and) alcohol (and) water (aqua)) is based on the polyphenol-rich extract, Eriodictyon californicum, also known as yerba santa. The ingredient offers antioxidant, anti-inflammatory, antibacterial and neuroprotective effects, which can energize hair follicles and promote hair growth.
Reactive oxygen species (ROS) have been known to contribute to premature aging through the oxidation of cellular molecules such as DNA, fatty acids and proteins. This leads to DNA damage and impairs the function of cellular proteins, which eventually reduces cell viability and survival. In hair follicles, this causes a shortening of the anagen growth phase and ultimately leads to hair loss.
According to the company, cell-based studies showed the antioxidant activity of SantEnergy both at the cell membrane and inside the cell, comparable to pure quercetin. Additionally, the active has an energizing effect, which is mediated by the ADORA2A receptor targeted by caffeine. This stimulating effect was observed upon treatment of C. elegans nematodes with the ingredient, which led to an increase in the worms' mobility compared to a caffeine treatment.
In isolated human hair follicles, treatment with SantEnergy prevented oxidative DNA-damage while increasing the expression of Nrf2, the master regulator of the cellular antioxidant response. This delayed the entry of hair follicles into the late catagen phase, which is generally associated with hair aging and hair loss.
These effects were reportedly confirmed in a double-blind, placebo-controlled clinical study involving 56 female and male volunteers aged 18-68 who have experienced hair loss.
The active increased the number of anagen hair in these subjects by 31.8% while decreasing the number of telogen hair by 20%. This led to an increase of the anagen/telogen ratio and an overall increase of the hair density by 13.1%.
Clean Color
Considering consumer demand for sustainable product design in all aspects, BASF's Colors & Effects Inside Out project supports cosmetic customers with a combined approach for safe, sustainable pigments in both cosmetic formulas as well as packaging materials. Pigments intended for beauty formulations include Cloisonné Vibrant Raspberry F90H, Chione Galactic Gold S232U, Reflecks MultiDimensions Shifting Sapphire G680D and Flamenco Winter Sparkle 130Q.
"With our Cloisonné Vibrant Raspberry F90H (INCI: mica (and) titanium dioxide (CI 77891) (and) iron oxides (CI 77491) (and) silica) we enable 'clean' and vegan formulations with bold, magenta and pink effect pigments," said Genevieve Lee, associate marketing manager for the company. "Globally approved for all color cosmetics, skin care and personal care applications, Cloisonné Vibrant Raspberry is based on ethically and sustainably sourced natural mica from the United States."
Elsewhere, Imerys has launched ImerCare 6M (INCI: mica), a 100% natural, COSMOS-approved mica. The ingredient is reportedly ideal for powder foundations, eye shadows and blushes. ImerCare 6M has been engineered to confer high cohesiveness in pressed powders while ensuring transparency and luminosity, which is suitable for all skin tones. Additionally, the ingredient can be incorporated at more than 70% in compact powder formulations.
Boosting the Natural Index
Exsymol has renewed its silanols range of active ingredients with solutions offering a higher natural index. These include Algisium SC (INCI: methylsilanol mannuronate); Epidermosil SC, or Sirhamnose SC (INCI: silanetriol (and) rhamnose); and peptides such as Alistin SC (INCI: decarboxy carnosine HCL). Labeled as "SC," these silanols meet the ISO 16128 standard via the replacement of its preservatives with green additives.
The updated actives retain their organic silicon core and efficacy, per the company. Reported benefits include skin restructuring; normalization and optimization of metabolic activity; protection against stress; and improvements in bioavailability to booster the active's effect.
Well-/Pro-aging
JD Hydro Boost (INCI: water (aqua) (and) levan (and) glucose (and) fructose (and) sucrose (and) sodium citrate (and) potassium citrate (and) citric acid) from Jojoba Desert is a natural polysaccharide prebiotic fiber suited to anti-aging applications and restorative skin care. Now, the company has revealed updated research results for the ingredient, including its microbiome-friendly status.
As previously reported, JD Hydro Boost consists of 80% low molecular weight (average 700 Da) and 20% high molecular weight (average 1000 kDa) fiber.
Based on the new research, JD Hydro Boost has been confirmed to impart the following benefits: promotes skin rejuvenation by accelerating epidermal turnover; functions as an anti-aging agent, reducing wrinkles and providing a revitalized skin appearance; provides skin barrier improvement; increases skin surface hydration, which reportedly works as well as hyaluronic acid throughout in vivo studies; and maintains the natural balance of the microbiome of the skin.
"JD Hydro Boost provides a deep moisturization effect, aiding in the rejuvenation of skin cells, reduction of wrinkles, and demonstrat[ing] 'biome-friendly' qualities," explained Lee Reuveni, CEO of Jojoba Desert. "JD Hydro Boost is a natural skin performance and appearance enhancer, leading to many possibilities for well-aging and restorative skin care."
Meanwhile, Silab has presented additional anti-aging efficacy data for its Glyco-Repair (INCI: water (aqua) (and) hydrolyzed Ceratonia siliqua seed extract) ingredient at the epidermal and dermal levels. In the epidermis, Glyco-Repair was reportedly confirmed to: reactivate different biological pathways involved in re-epithelialization, in particular keratinocyte differentiation; and to impart healing action.
At the dermis level, the active restored the integrity of the supporting tissue, especially with its effects on the architecture of the dermal matrix and the functionality of fibroblasts. Taken together, Silab's active is a repairing ingredient obtained from locust beans that regenerates the endogenous processes of skin repair for a pro-regenerating, anti-wrinkle and smoothing effect.
The efficacy data further highlights how the active repairs age-related disorders. A study using fringe projection demonstrated that Glyco-Repair, tested at 3% for 14 days of twice daily application in Caucasian panelists, improved the skin microrelief and parameter Sa, reducing roughness by 8.6%.
After 28 days of twice daily application, clinical scoring by trained evaluators using digital photos also showed the appearance of pores was reduced by 13.8%, and crow's feet wrinkles were decreased by 10.5%. In addition, self-evaluation by volunteers confirmed the data, as 83% perceived their skin grain to be more refined, and 94% reported skin to be smoother with fine lines and wrinkles appearing less visible.
Supplement-to-Skin
Givaudan Active Beauty's Nootropics collection of natural and traceable cosmetics extracts includes guarana, ginger, green tea, gotu kola, ginkgo and green coffee. These materials, found in mind-boosting supplements that can improve executive functions such as memory, creativity and motivation, also have beauty applications, imparting a feel-good appearance. To illustrate:
Green tea extract provides antioxidant activity and can be a cosmetic active for well aging.
Ginger is a regenerating ingredient that is harvested and sun-dried for more than 40 days before extraction. Ginger extract imparts regenerating and calming benefits in skin care products.
The company's RitualEssenz Brazilian Guarana (INCI: Paullinia cupana seed extract (and) maltodextrin) is rich in caffeine (9-11%), a much higher percentage than in coffee beans (1-2%). This ingredient provides antioxidant and anti-dark circle activity, and is reportedly one of the most-liked ingredients in Brazil (83%) and considered among the "most innovative" in China (73%).
Green coffee is rich in phenolic and chlorogenic acids and is known for its topical anti-aging and skin-firming applications, as well as a marked slimming action.
Ginkgo is cultivated in the province of Jiangsu in China and has been used in traditional Chinese medicine for more than 4,000 years to increase vital energy. The extract is an antioxidant with personal care benefits.
Gotu kola extract offers natural toning, is sustainably sourced and is well-known for its anti-wrinkle and calming properties.
Elsewhere, Seppic has released updated clinical study results for Sepibliss—a plant-based solution that is rich in petroselinic acid—to address sensitive skin conditions orally. The preservative-free nutricosmetic is derived from virgin coriander seed oil via eco-extraction. It has key properties such as dual protective and soothing action. Additional benefits include: fighting and resisting a wide range of environmental aggressions such as UV, pollution, stress, etc.; comforting sensitive, reactive, irritated and atopic-prone skin; and reducing unpleasant reactions such as itching, tingling, irritation, blushing and more.
Recent data from a randomized, double-blind, placebo-controlled clinical study showed Sepibliss to have protective effects against common sensitive-skin-prone reactions. The study, conducted in women with sensitive and reactive skin, found the nutricosmetic was effective after one month of treatment. These results support the published in vitro study demonstrating Sepibliss's soothing action on the main markers involved in the inflammatory process and nociception response.
Eco-friendly and Skin-like
Clariant's water-soluble Waterin Plus (INCI: saccharide isomerate (and) water (aqua) glycerin (and) sodium levulinate (and) p-anisic acid), an eco-friendly moisturizer based on a sugarcane-derived carbohydrate complex, reportedly mimics the water-holding carbohydrate composition found in the skin's stratum corneum.
The active restores moisture, overcomes dryness, improves the skin condition and resilience, and reduces itch and discomfort up to four days after product application, according to Clariant. After 28 days, volunteers reported higher skin elasticity and suppleness, revealing a better skin condition.
Plant-based Antioxidant
FZCO's (UMC) Orah VITE is a composite plant-based, readily biodegradable system containing natural tocotrienol that imparts antioxidant activity in skin care formulations. According to the company, studies have shown Orah VITE to have 550% more antioxidant activity than commonly used tocopherol acetate. It also was found to reduce oily skin by 65% and pore size by 23% as it decreased and balanced sebum content, and reduced moisture loss in skin.
Eco-friendly Contouring
Seppic's wesource brand has launched Adipoless Eco (INCI: 1,3-propanediol (and) Chenopodium quinoa seed extract) for eye-area and silhouette contouring.
Building on the previous Adipoless active, the more natural version now meets consumer expectations for naturality without compromising on performance.
Adipoless Eco is derived from quinoa, known for multiple beneficial components. It was extracted in a natural solvent (bio-propanediol) and is preserved using COSMOS-certified preservatives. By regulating angiogenesis, the active's slimming effects maintain the contoured eye area silhouette and prevent the formation of new fat.
It also decreases the appearance of dark circles by reducing the concentration of red blood cells, which are responsible for the dark color of eye area circles. In addition, it protects against external forces by strengthening the capillaries and maintaining skin elasticity.
According to the company, an in vivo study showed the ingredient revitalized the eyes within 28 days. Specifically, Adipoless Eco was found to reduce pre-adipocyte differentiation by 91% versus the control, and to reduce angiogenesis by 90% versus the control.
Musk Alternatives
Conagen has developed natural and sustainable macrocyclic musk lactones from natural substrates. This offers an alternative to the lactones found in glandular secretions of animals, such as musk deer, and some plants. Applied in low concentrations, musks are expansive, velvety, sensual and sweet.
However, the fragrance industry, overall, has moved away from animal sources, and plant sources can be scarce. Conagen reportedly bridged its γ-lactone production technology with its lipid platform to expand its lactone portfolio to natural musk scent macrocyclic lactones.
Vegan Emollient
Vantage's Liponate Jojoba 20 (INCI: jojoba esters), a jojoba-derived, oil-free emollient for vegan formulations, changes the sensorial profile of formulations to add softness, spreadability and a subtle thickness, resulting in a melting sensation upon application.
The traceable material has reportedly been substantiated in the protection of sensitive skin and damaged hair. When tested on damaged skin, the active restored hydration levels within 4 hours. Additional testing on the reduction of transepidermal water loss and skin redness further confirmed the relevance of the active for companies designing formulations for consumers with sensitive skin.
A New Tool for Stability & Shelf Life
Jeen International Corp. has launched an active to maintain product stability and shelf-life: Jeecide Cap-7 (INCI: caprylyl glycol (and) glyceryl laurate (and) glyceryl undecylenate). This multifunctional cosmetic ingredient is free of phenoxyethanol, parabens, MITs and formaldehyde releasers.
It contributes antimicrobial activity against Gram-positive and Gram-negative bacteria, yeast, and mold in cosmetic formulations while also offering emollient and skin conditioning properties. Jeecide Cap-7 is a clear liquid that can be used in both leave-on and rinse-off applications. It is applicable in anionic, cationic and nonionic formulations.
Taking Preservation to New Levels
Inolex's Spectrastat PHL (INCI: caprylhydroxamic acid (and) 1,2-hexanediol (and) propanediol) provides broad-spectrum preservation efficacy at pH levels from 4-8 and is ideal for sensitive skin formulations. The technology is useful in high-water solutions, cold-process applications such as toners, surfactant systems, and wet wipes.
It is completely liquid, homogeneous and pumpable even at low temperatures. The ingredient includes 1,2-hexanediol, a light, medium-spreading emollient that has antimicrobial properties; caprylhydroxamic acid (CHA), a chelating agent; and propanediol.
Per the company, the ingredient can be used to produce formulations that pass challenge tests without including traditional preservatives such as parabens, isothiazolinones and formaldehyde donors. It also performs at a neutral pH, a state in which other alternative preservation systems may be ineffective.
Meanwhile, Emerald Kalama Chemical has introduced Kalama Sodium Benzoate Liquid (INCI: sodium benzoate), a preservative that incorporates Emerald's Kalama Sodium Benzoate NF/FCC into a solution-in-water format. This technology reportedly safeguards product quality without impacting color or odor.
All forms of the ingredient are used as preservatives to inhibit the growth of bacteria, yeasts and molds in products up to a pH level of 7. They can be used at ambient or elevated process temperatures.
COSMOS-approved Base Formulas
Stephenson has reformed four of its base formulas to meet COSMOS specifications, including Bodywash Base C, Hair Conditioner Base C, Shampoo Base C and Lotion Base C. The formulations were previously accredited under the Soil Association standard.
The bases require the addition of only essential oils or fragrance; the bodywash can be readily thickened with salt. The conditioner base comprises organic-certified shea butter, jojoba, sunflower, olive and coconut oils. The lotion base comprises aloe vera.
New Emulsifier
Shin-Etsu Silicones of America has added KF-6100 (INCI: polyglyceryl-3 polydimethylsiloxyethyl dimethicone) to its line of hydrating PG-modified silicone emulsifiers functionalized with polyglycerin groups. KF-6100 is a 100% active, clear liquid designed to serve as an o/w or s/w emulsifier for cosmetics and personal care.
Essentially odorless and featuring high humectant effects, KF-6100 can stabilize elastomer gels and high viscosity emollients in stand-alone o/w systems. The PG-modified cosmetic silicone formulations work alone and collectively to deliver synergistic sensory, stability and functional benefits for a wide variety of cosmetic products.
Biodegradable Emulsifier
Gattefossé's Emulium Dolcea MB natural O/W emulsifier is PEG-free and supports fluid textures and thick butters alike. The technology can stabilize emulsions with as much as 40% oil phase, per the supplier. Most importantly for the consumer, Emulium Dolcea MB's mixed esters of jojoba and sunflower deliver softness, including via skin after-feel.
Tests have shown that simple emulsions comprising 4% of the ingredient can impart skin moisturization even 48 hours after the last application. Meanwhile, the biodegradability of a leave-on skin care cream containing 4% of Emulium Dolcea MB showed that 97% of the cream, in equivalent organic carbon, biodegraded after 28 days.
Medical Beauty Inspired
DSM's Hya-Act range of hyaluronic acids that offer a non-invasive way to address growing interest in cosmetic procedures, minimally invasive treatments, and fillers and peels. Per American Society of Plastic Surgeons data cited by DSM, hyaluronic acid is applied in 78% of dermal filler procedures in the United States.
The halal-certified, China-compliant and microbiome-friendly Hya-Act range offers hyaluronic acids at various molecular weights: Hya-Act M medium molecular weight (MW 1.0-1.3 MDa) for the enhancement of skin hydration and strengthening of the protective barrier; Hya-Act S small molecular weight (MW 200-400 kDa) for locking in moisture for a hydration boost and calming of reddened skin; and Hya-Act XS very small molecular weight (MW 37-56 kDa) for intense hydration and plumping out of fine wrinkles.
Sustainable Petrolatum Alternative
P2 Science Inc.'s Citrolatum B (INCI: polycitronellol (and) Cera alba) and C (INCI: polycitronellol (and) Euphorbia cerifera (candelilla) wax) can reportedly be used as alternatives to petrolatum. As previously reported, the Citrolatum technologies are built on the Citropol platform. As such, they are derived from upgraded forest by-products from Forest Stewardship Council-certified forests.
Citrolatum B and C are 100% biorenewable cosmetic semi-solids and viable natural alternatives to petrolatum. The ingredients reportedly impart a creamy, smooth feel in personal care and cosmetic formulations, and can modify the rheology of medium- and high-viscosity formulations. Both are compatible in lip, skin and hair care applications without compromising human and environmental safety.
Finger Lime for the Skin
Native Extracts' Finger Lime Caviar Cellular extract (INCI: Citrus australasica fruit extract) offers a combination of water-soluble phytocompounds (organic acids, amino acids, tryptophan, phenolics, naringin, polymethoxyflavone [limocitrin], poncirin and citrus limonoids [obacunoic acid]) for natural skin care derived through the company's cellular extraction process.
Based on its antimicrobial, antioxidant, anti-acne, collagen synthesis, analgesic and anti-inflammatory activities, the extract is appropriate for numerous formats to provide relief to a variety of skin issues such as eczema, psoriasis, and dehydrated, dry and flaky skin.
Epigenetic Skin Repair
Biocogent's DermalRx Acetygen is a botanically derived active produced from Agrimonia eupatoria and Ampelopsis grossedentata. The ingredient is rich in bioactive flavonoids, including dihydromyricetin, and delivers beneficial epigenetic effects, including enhanced gene expression for broad anti-inflammatory, antioxidant and anti-aging benefits. The material is an appropriate addition to any regimen seeking to enhance natural skin repair.
Hair Stressor Shield
Active Concepts' Mycofuse Protect (INCI: water (aqua) (and) Lentinus edodes mycelium extract (and) Lactobacillus ferment) is designed to protect hair from the damaging effects of heat and chemical processes. The material is sustainably derived from cultured shiitake mycelium that have adhesive capabilities, which enable Mycofuse Protect to attach, or fuse, to each hair strand and help seal every hair cuticle. The active is China IECIC 2015 Compliant, COSMOS-approved and vegan.
Prebiotic Skin Care
Recent DSM studies have shown that its Alpaflor Alp-Sebum CB (INCI: Epilobium fleischeri flower/leaf/stem extract; COSMOS-approved, Natrue organic, Fair Trade for Life-certified) multifunctional organic prebiotic bioactive modulates the bacteria on all facial areas, restoring skin's healthy appearance.
In particular, the prebiotic reportedly down-regulates Cutibacterium acnes levels, thus reducing sebum overproduction and controlling oiliness on prominent areas of the face. With the help of 3D facial color mapping, the company demonstrated that, after four weeks of application, Alpaflor Alp-Sebum CB reduced sebum levels by 17%, especially on the forehead and cheeks, leaving skin less oily and more mattified.
Fermentation-based Acne Treatment
Amyris has published its early clinical results on the efficacy of an acne formulation comprising two of the company's "clean," fermentation-based ingredients (undisclosed). The study was conducted by Princeton Consumer Research Corp. and found that the formulation demonstrated higher efficacy than 10 other standard acne treatments currently available in the United States, measured in terms of magnitude and duration of acne reduction. Additional details are as-yet undisclosed.
"We are very pleased with the early clinical results demonstrating the power of our science to address the most common skin care issues," said John Melo, president and CEO of Amyris. "We are working on finalizing our proprietary acne formulation, advancing intellectual property protection, and preparing for an accelerated consumer launch. We are very excited about the potential of becoming a market leader in topical acne treatments with our clean, natural, and sustainably sourced ingredients. This formulation will further expand Amyris's clean beauty brand leadership combining our science with the best performing products sold direct to the consumer."
Hemp x Macadamia & Sunflower Oil
Kuleana's CBD collection features a sustainably farmed full-spectrum hemp CO2 extract blended with antioxidant-rich macadamia or sunflower oils. The blends include: Full Spectrum Hemp Extract featuring Hawaiian macadamia oil and Full Spectrum Hemp Extract featuring Maui sunflower oil. Both are available in concentrations of 2,000 mg CBD per fl oz and 1,000 mg CBD per fl oz.
Macadamia oil nourishes dry, rough and maturing skin, soothes irritated skin, acts as a lightweight moisturizer for hair and skin, provides antioxidants and the omega fatty acids 9 (oleic) and 7 (palmitoleic), helps to reduce the appearance of wrinkles and fine lines, absorbs rapidly, and is non-greasy to avoid pore clogging.
The cold-pressed Maui sunflower oil acts as a soothing and calming moisturizer, especially for sensitive skin, nourishes with vitamin E content, offers a light and non-greasy feel, helps to retain moisture, and acts as an emollient.
Selective Rosemary Extract vs. Urban Stress
Natpure Xtra Vitality, produced from responsibly sourced rosemary (Fair-for-Life Ugandan farms; Rosmarinus officinalis) via Sensient Cosmetic Technologies' Phytoclean sub-critical water extraction process, reportedly boosts the skin's resilience and cell cohesion to offer robust pollution defense.
Key in vivo-validated benefits include reduction of malondialdehyde production (an oxidative stress marker) and restoration of catalase enzyme activity related to oxidative stress protection. According to Sensient, the technology is powered by the selective extraction of rosmarinic acid and isorhamnetin-3-O-hexoside.
Simplified Sunscreen
Symrise's Neo Heliopan Flat (INCI: homosalate (and) octocrylene (and) bis-ethylhexyloxyphenol methoxyphenyl triazine (and) butyl methoxydibenzoylmethane (and) ethylhexyl salicylate) comprises a combination of UVA and UVB filters and thereby offers broad-spectrum protection against UV radiation.
The blend can be applied to sunscreen lotions, creams, sprays and oils with sun protection factors (SPF) from 6-50+ without the need for additional UV filters. The blend accelerates product development by reducing the number of required raw materials. It also boosts sustainability via compatibility with cold-production processes.
Nature-inspired Body Care
Among its recent nature-inspired prototype formula concepts, Gattefossé's Banana Buttercream melting butter is fragranced with a banana scent and designed to nourish dry skin. Its thick texture reportedly absorbs quickly and leaves a soft and comfortable film on the skin, without a greasy or sticky effect—ideal for today's red-hot body care market.
The formulation comprises Gatuline In-Tense MB (INCI: caprylic/capric triglyceride (and) Acmella oleracea extract) and Gatuline Renew (INCI: butylene glycol (and) water (aqua) (and) Cryptomeria japonica bud extract) for firmer and more radiant skin.
A New INCI for Eucalyptus kochii Oil
Down Under Enterprises eucalyptus oil is now known as Eucalyptus kochii oil. It contains eucalyptol (1,8-cineole), which reportedly possesses antimicrobial capabilities and even has functionality as a mouthwash active ingredient. Additionally, antiviral benefits for the respiratory system were noted, as well as for sinus and lung health.
To assist with the incorporation of Eucalyptus kochii oil into products, the company has successfully petitioned the Personal Care Products Council to establish an updated cosmetic ingredient name for Eucalyptus kochii oil. This updated INCI will support the cosmetic market uptake of the ingredient, according to the supplier.
Self-care First
According to Google data presented by Croda during a February 2021 virtual event, the phrase "self-care routine" increased in Google searches by more than 250% since March 2020, when the lockdown began in the United States. This is also reportedly an all-time search high since 2004. Additionally, anxiety was noted among the highest search terms.
One key driver is the sudden change in work/home life and the lack of structure, which can cause anxiety in consumers who prefer having more definitive routines. Beauty routines can, in part, address this deficit. At the same time, consumers have sought products offering aromatherapy benefits, which notably drove 2020 scented candle sales.
To respond to these intersecting trends, Croda developed a Nourishing Mango Butter Candle that can be used both as a candle and a skin moisturizer. When the candle's wax begins to pool, consumers can use a spatula to spread the oil over their skin to nourish and hydrate. The candle also is packaged in a coconut shell, in support of the upcycled packaging trend.
Eco Collagen Booster
Rahn's plant-based and China-compliant Liftonin-Xpert Eco reportedly offers collagen-boosting and skin-repairing properties. According to the supplier, the material has been shown in vitro to stimulate the proliferation of fibroblasts and activate the production of collagen in the skin. In vivo, the halal-certified ingredient acted as collagen filler and lifting agent; reduced stretch marks; provided fast results at a low concentration; and repaired the appearance of skin around the nails. It could also reportedly be used for tattoo aftercare.