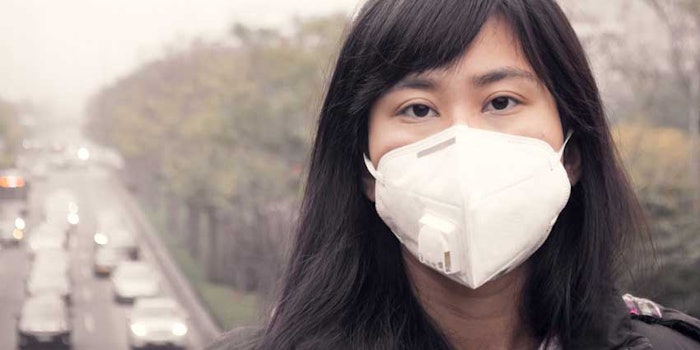 Lipotec launched POLLUSHIELD functional ingredient to help protect skin from environmental pollution.
POLLUSHIELD (INCI: Water (aqua) (and) Propanediol (and) Diisopropyl Adipate (and) Lecithin (and) Acrylic Acid/Acrylamidomethyl Propane Sulfonic Acid Copolymer (and) Dimethylmethoxy Chromanol (and) Glyceryl Caprylate (and) Xanthan Gum) will help boost the skin with antioxidants and prevent accumulation of pollution particles in the epidermis.
The ingredient was proven to resist the harm caused by heavy metals, particulate matter and other harmful elements found in polluted or urban areas.
An ex vivo, in vivo and in vitro tests were performed, and results showed utilizing the ingredient helped skin increase in antioxidative power and reduce lipid peroxidation.
For more information on the tests and the environmental triggers on skin, visit this link.
[update] Lipotec has published additional research backing up POLLUSHIELD's anti-pollution claims. 
The new clinical test was performed in Milan, Italy, where 20 female volunteers with existing dark spots and skin dullness, aged 43-69 years old, participated. Volunteers applied a cream containing the 2% of the ingredient and a placebo on each side of the face twice daily for 14 days; additionally, participants spent 2-3 hours in traffic every day. 
By the end of the testing period, participants' skin was found to have a brighter complexion, with dark spots lightened and dullness reversed.