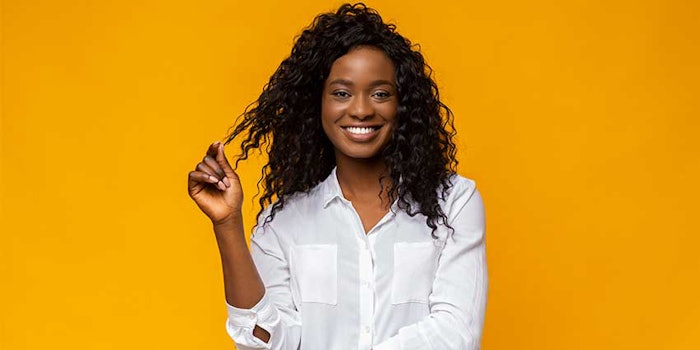 Formulating textured hair styling products? Ashland will present a natural hair gel formulation session during in-cosmetics Global. Also, at booth F40, the company will introduce Infini'tea (INCI: Camellia Sinensis leaf extract), among other ingredients, to the European market.
On March 31, 200, in Lab 1, Ashland will present a technical session to create a hair gel that embraces hair's physicochemical properties and leverages its natural texture. In this presentation, hosted by Tuttu Nuutinen, hair from different ethnicities will be examined, along with how its structure influences the overall macroscopic behavior of the hair fiber assembly.
Specifically examined will be the morphological and ultrafine structural characteristics of hair and how these influence tactile properties. Data presented will demonstrate differences in the lipid characteristics of various hair types using advanced imaging technologies to explain the properties of the surface and internal structure.

See related: [update] Ashland Relaunches Clearhance Conditioning Polymer
Attendees will learn how to create a styling gel by leveraging naturally derived polysaccharide polymers, such as guar and cassia derivatives, and cellulose-derived rheology modifiers. The resulting natural styling gel will deliver performance expectations such as fixing properties, improved manageability and style longevity, and favorable on-hair aesthetics in both wet and dry applications.
In addition to the lab, Ashland will showcase four ingredients including Infini'tea, which will make its debut in Europe. As previously reported, this tea serum biofunctional is extracted from live Camellia sinensis tea leaves using Ashland's proprietary zeta fraction technology. Inspired by neurocosmetics and the ceremonial tea ritual, it provides formulators with a solution to restore skin's peaceful balance for young, fresh and relaxed-looking skin.
For more information on Ashland's in-cosmetics presence, visit website.