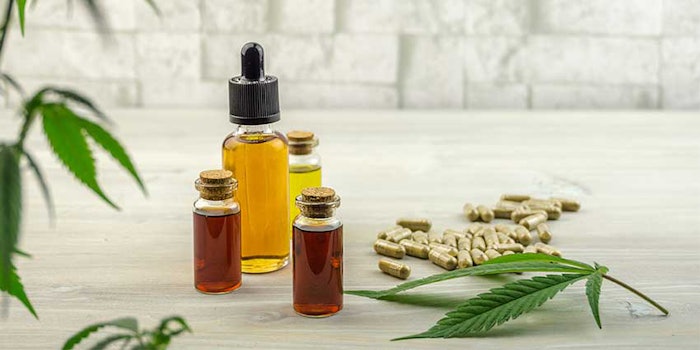 CBD and hemp oil are not new ingredients but the scientific understanding of their topical benefits is limited. According to Sytheon, evolving research behind CBD-driven products has driven many formulators to curate alternatives for better use and fewer side effects. This is the genesis of the company's new CBD aid, Asyntra CBD-Alt (INCI: Isosorbide Dicaprylate (and) Bakuchiol (and) Ethyl Linoleate)).
See related: CBD-mimic Secures New INCI Name
To gain a deeper understanding of CBD's benefits, Sytheon collected recent information from various regions of the world where the continuous use of CBD and scientific understanding are combined. The resulting ingredient, Asyntra CBD-Alt, is designed to enhance the benefits of CBD and hemp oil by reducing the loss of anandamide, the "bliss molecule," that maintains homeostasis and prepares the skin to proactively fight stress for a relaxed appearance and radiant glow.
The ingredient also is claimed to boost the calming and soothing properties of CBD/hemp oil, delivering results that preserve, maintain and amplify anandamide to maximize skin performance. Other benefits for the active include: building antioxidant defenses in the skin, thereby reducing redness induced by UV rays; inducing ceramides, resulting in increased barrier function; and providing a proactive approach for holistic well-being.
For more information on this launch, visit the Sytheon page on the in-cosmetics website, or booth Y80 at the event.