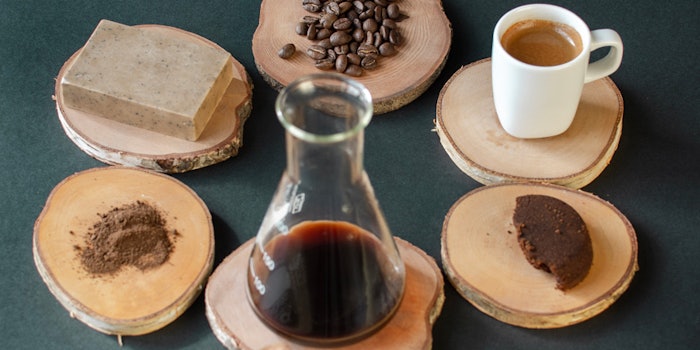 Kaffe Bueno, a Copenhagen-based company specializing in the recycling and combining of used coffee grounds with biotechnology, has announced the launch of its Recycled Coffee Oil. 
The company explained that when coffee beans are brewed, under 1% of their beneficial compounds, including polyphenols, cellulose, hemicellulose, lipids, tocopherols, are extracted—leaving the other 99% to be disposed of. 
According to Kaffe Bueno, coffee grounds from selected hotels and offices in Copenhagen are collected and dried. The company then extracts the antioxidant-rich coffea arabica seed oil, which can be used as an active ingredient in cosmetics. 
The company enlisted InnoHealth Group S.L in Madrid to perform in-vitro tests to determine the efficacy of Recycled Coffee Oil. Tests reportedly determined a variety of benefits, including anti-aging, anti-cellulite, sun care, moisturizing, wound healing and skin whitening. 
The company will showcase Recycled Coffee Oil at Booth C80, during in-cosmetics Global in Paris, held on April 2-4, 2019.