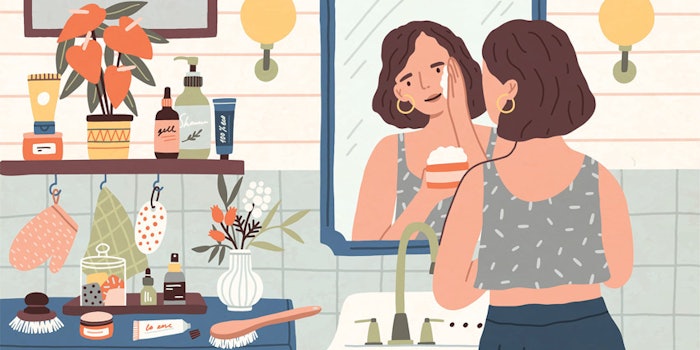 With beauty industry competition heating up, suppliers and brands are stepping up their game to offer distinctive innovation.
Outside-in: Making Beauty More Sustainable
Sustainability has long been a question surrounding formulas, processes and ingredients. Now, packaging is center stage.
For example, L'Oréal's Sharing Beauty With All sustainability program is designed to boost the environmental and social profile of 100% of its new products. In 2018, 79% of the beauty giant's new or renovated products featured improved social or environmental profiles, according to the company. In this way, packaging is making a massive impact on the future of industry leaders and the wider beauty space.
New source of virgin-like UPRP
PureCycle Technologies has reached an agreement with L'Oreal to supply the beauty giant with its ultra-pure recycled polypropylene (UPRP). This represents a full subscription of the Ohio plant's capacity and provides L'Oréal the ability to be among the first purchasers of volume out of PureCycle's first plant in Europe.
PureCycle's UPRP is produced from technology that utilizes waste polypropylene—often disposed of in landfills—to produce virgin-like polypropylene. PureCycle is currently in the process of building its first plant, in Lawrence County, Ohio; there, it will recycle 119 million pounds of polypropylene, producing more than 105 million pounds per year beginning in 2021. It is currently evaluating European sites for a second plant.
L'Oréal will serve as a strategic partner for PureCycle, bringing its consumer market knowledge, technical expertise and global perspective to make sure that the company's UPRP meets and exceeds consumer demand for recycled resin.
Investing in PET recycling
L'Oréal Development's capital-investment fund, BOLD Business Opportunities; Copernicus AM; Michelin Ventures; and Truffle Capital recently contributed more than e10 million to the effort of boosting the activities of Carbios, a developer of bio-industrial solutions for the lifecycle of plastic and textile polymers. Carbios will allocate 75% of the funds towards financing an industrial PET biorecycling demonstrator, and the remaining 25% to ongoing financing.
Designing sustainability: recycling software
According to Henkel, the company is pursuing industrial design in which all packaging can be reused or repeatedly recycled.
This means that "manufacturers must account for the reusability and recyclability of the materials they choose during the design phase," per a recent corporate announcement.
To confirm packaging recyclability in a fast and reliable manner during the early product development phase, Henkel has developed an "easy-to-use" software tool "based on public and recognized criteria catalogues" such as those from Plastics Recyclers Europe.
The software evaluates the recyclability of packaging based on its composition and the individual weight proportions of the respective components: basic materials, closures, labels, colors, etc. For all materials in question, the tool stores information on the suitability for identification during sorting, and for processing during recycling.
On this basis, the packaging designer gets results displayed on a traffic light evaluation system. The results of the tool show the recyclability of each design as a percentage and the material combinations which can be optimized for recycling.
The Fraunhofer Institute for Environmental, Safety and Energy Technology tested the tool independently and confirmed that it accurately evaluates the recyclability of product packaging.
In the future, the tool will be used by Henkel worldwide to enable fast and comprehensive evaluation of the company's plastic packaging.
Want to read the full article? Check out the September 2019 digital edition of Global Cosmetic Industry magazine.