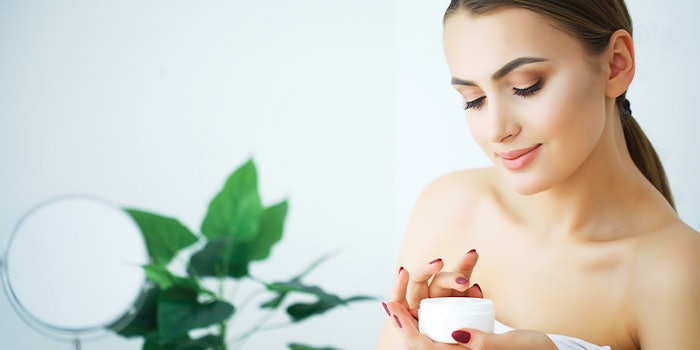 Color cosmetics brands are reportedly expanding into skin care ranges. With the industry's most tumultuous year behind it and an era of gradual recovery ahead, Global Cosmetic Industry took a closer look at how the color cosmetics and packaging sectors have evolved.
We reached out to industry insiders to get their perspectives on what products and services they are offering to customers that reflect those growing trends. The insights we received focused on skin care, sustainability and more.
Featured insiders…
Cosmetic Group USA
FusionPKG BeautyLab
HCP Packaging USA, Inc.
SeaCliff Beauty
1. Skinification of Makeup
"Although not specifically 'color cosmetics,' the growth in skin care must be mentioned," says Cheryl Bisset, senior vice president of sales, North America, HCP Packaging USA, Inc. "Any beauty expert will tell you great skin is the first step to achieving a great base for makeup; plus, more cosmetics brands are incorporating skin care ingredients into makeup … to deliver nourishing results, as well as a makeup look. HCP's timely partnership with Pum-Tech Korea (PTK) has enabled us to offer a much wider portfolio of products catering to this growing direction."
Bisset continues, "We are also seeing many brands that have historically sold only color products starting to launch skin care ranges as well, or hybrid formulas that enhance both aesthetics and skin health. Much of the packaging provided by HCP and our skin care partner, PTK, can be used to suit a variety of product types—often blurring the lines between what would traditionally be considered packaging designed for color cosmetics or skin care."
"Skin care definitely stole the spotlight this year but we do expect color cosmetics to come back through 2021 with a continued focus on clean beauty," says Vonda Simon, founder and owner of SeaCliff Beauty. "Cosmetics that are good for the consumers and the environment are key areas of interest."
"We have seen an increase in requests for skin care," says Todd Shea, senior vice president, innovation and client strategy, Cosmetic Group USA. "As a leader in transfer-resistant formulas developed under Judy Zegarelli's direction prior to the current situation, customers have turned to CGUSA for transfer-resistant solutions across all color categories, particularly foundation, cheek and lip."
2. Eye Makeup Surge
"The market has certainly changed," says Jessica Tarangioli, vice president business development of the FusionPKG BeautyLab turnkey division. "Pre-COVID trends like inclusivity and sustainability have only become more important, but we see skin care being the focus at this time. Eyes are the exception because they are seen above masks, so brows and lashes are definitely still in demand."
John Kurek, VP global mascara product marketing, HCP Packaging USA, Inc., says, "We are seeing a big rise in requests for mascara applicators and packaging; HCP is well positioned for this growing category with our global Lash Studios, providing interactive environments for customers to work collaboratively with our mascara experts to achieve the perfect application performance for product launches."
He continues, "A particular trend for mascara has been the rise of ultra-slim packaging and fiber applicators—offering excellent dexterity and controlled application, reaching even the tiniest lashes or suitable for creating fun looks such as colored or ombre lashes."
For the full article, check out Global Cosmetic Industry's January 2021 digital magazine.