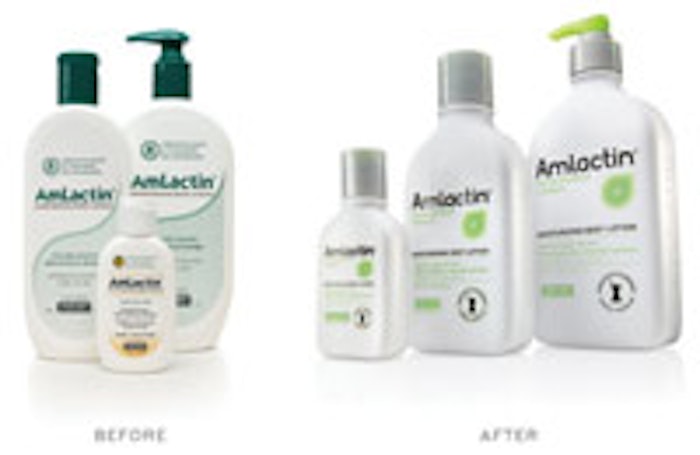 Good product design can be transformative, and that's why, if something isn't working, it may be time to switch gears via a packaging rebrand.
Map out your rebranding before beginning in order to develop a clear vision, get input and feedback, and find the right partners for the work ahead.
Fresh packaging can confuse consumers, but can also make a line or product more visible and better received. Work carefully and thoughtfully, but don't be afraid to take a chance.
The sun rises on a new day. We each wake up, shower, brush our teeth and take on our individual routines. At some point, we look into the mirror and gaze at our reflections with a critical eye. We squint and tug—one more wrinkle, one more gray hair. Moisturize. Powder. Smooth. Snip. Tweak. Whiten. We reach for the bottles of our favored products, preparing ourselves for the day.
If only we would stop to examine the bottles, tubes, tubs and jars with the same critical eye; the products we choose to use are reflections of ourselves. Do we look at their details or give them the same careful consideration? Do we recognize what our product choices say about us as individuals? In this regard, design can make us conscious.
Good design can be as transformative as the products we choose, and while design can't turn a bad product into something good, it can take a good product and make it great. Take AmLactin, for example, formulated with all the ingredients for a successful brand—clinically proven to soothe dry skin and dermatologist-recommended, a lotion successful in its own right. But the original packaging was holding it back from telling its full story: "Strong stuff. For smooth skin. Relief. To make you feel better, and better about yourself."
The [rebranded] fresh packaging lives up to the product's quality, enhancing the consumer experience. It can also mean better shelf placement and extended reach, as well as enhanced consumer loyalty and new buy-in.
Where to Begin
One of most difficult decisions brand owners, ambassadors, marketers and CMOs face is knowing when and where to start in rebranding a product or line via package design. Here are a few tips to guide you in assessing your design and ensuring you're doing your part to bring good design to the table.
Focus. Start by asking questions: Where is my brand going? Where has it been? Where do I see my brand in the next six months? In the next six years? How does the current branding differentiate the product on the shelf? What is it about my brand that isn't working? What can be improved through positioning and design? What are my competitors doing? Does my brand and its design fit into the lives and styles of people who could become customers, advocates and loyalists?
Now is the time to envision the future. Be willing to let go of the past if it won't help you tomorrow, and embrace a new vision of your brand and its product in order to move forward.
Talk. Next, turn all those questions into a dialogue. Get the conversation going—talk to your colleagues, industry experts and consumers. Fear and doubt are a natural early instinct that can halt progress, but don't let it take over. Talking it out—in person, over the phone, or via e-mail—will help to mitigate fears. While it's important to consider gut instinct and the realities of budgets, don't let doubt diminish the importance of this early stage.
Plan. Fortify your ideas with a plan. Make it good; make it realistic. Taking the time to formalize your intent from the outset will keep you on the path to success. Consider your future goals, project milestones, budget, resources, and current or future partnerships. Align your thinking, and create a project map that's tangible yet flexible.
Engage. It's easy to talk and plan, but now it's time to walk the walk. Use your plan to narrow your path to partnership: Make phone calls, send out e-mails and request proposals. With your plan as your guide, remember to stay open and consider all angles and possibilities. Align yourself with those who can best accomplish the goals you've set forth for yourself and your brand.
Trust. Be flexible, be true, and put your trust in good design and those helping you build it. You've made a smart choice—to bring good design into your portfolio—and now it's time to stick to the plan. There are no quick fixes when it comes to design; no fad diets or juice cleanses that will cover up bad choices. Good design doesn't mean any design.
Instead, work hard to reflect the brands or products you represent. Having good design in your toolbox can elevate a brand to new heights.
Good Design = Good Business
Branding around a logo, Duffy & Partners designed a packaging system for Innisfree—a nature-friendly beauty line from South Korea—that aligned well with the life and style of the youth of that country.
The new look for Innisfree's line of men's hair care products and the Magic Floral line has been a success. Fresh packaging and new introductions outperformed other products launched in 2009 by 30%, and the Magic Floral line has become Innisfree's top-selling collection as measured in both sales volume and revenue.
There are few books, blogs or even articles that will tell you exactly when and how to make the best moves you can to take your brand to new heights. So next time you peer into the cabinet, open the fridge or browse the Internet for inspiration, keep an eye out for the design that sparks your imagination and enriches your life. These contents can be defining.
Joe Duffy, founder and creative director of Duffy & Partners, is a respected and sought-after creative director and thought leader throughout the branding and design world. His work includes brand and corporate identity development for brands from Aveda to Coca-Cola to Sony to Jack in the Box to Susan G. Komen for the Cure. His work is regularly featured in leading marketing and design publications and exhibited around the world. He founded Duffy & Partners in 2004 as a new kind of branding and creativity company, partnering with clients and other firms in all communication disciplines. Also in 2004, he received the Legacy Medal from the AIGA for a lifetime of achievement in the field of visual communications. His first book, Brand Apart, was released in July 2005 and in 2006, he was recognized as one of the "fast 50" most influential people in the future of business by Fast Company.